FRESH GRAD GUIDE
WHAT TO DO WITH YOUR COMMUNICATIONS DEGREE
AUGUST 27, 2019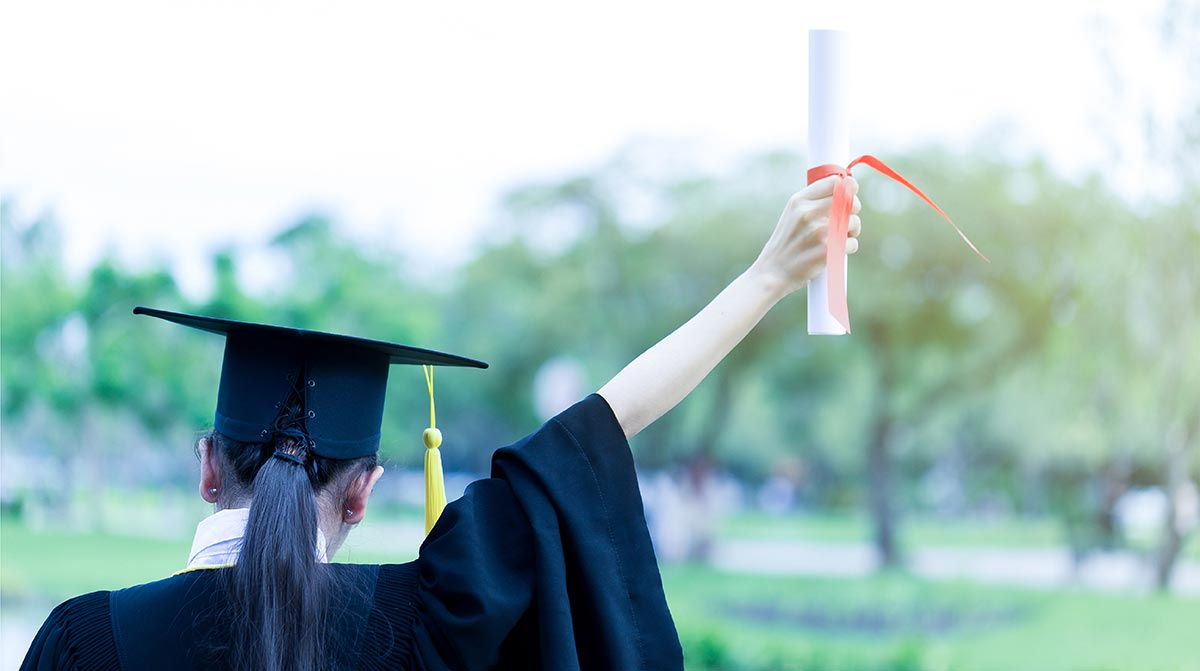 So you just graduated with a Bachelor of Arts, Major in Communications. Now that you hold that diploma in your hands, it's time to enter the workforce and start your first job! The great thing about being a communications graduate is that the skills you learned are so essential and versatile that you can enter a myriad of fields and industries. These skills also make it more likely that the world you enter is more varied, flexible, and exciting as opposed to a routine desk job with the usual fixed hours.
But with all the choices before you, it can be hard to discern which field to enter and where you can best hone your skills. Here are a few tips to help you decide.
Enter the production and broadcast media field.
Probably the most popular field to enter after graduating is the production and broadcasting media field. It is one of the most well-known fields for communication majors, and one where they know they can excel in.
This field is also the one communication majors are associated with the most whenever they mention that they graduated in a com-related course. Production ranges across all different types of production while broadcast media, on the other hand, is all about television. You can find several media jobs in the Philippines on the Recruitday Job Board.
Go into the exciting world of Advertising & PR.
What's the Advertising & PR industry without communication majors? Probably overrun with management majors who didn't take special com electives on advertising and public relations.
As a com major who took advertising and PR subjects, you're already one step ahead knowing how the industry works and how many different audiences you have to consider when creating a campaign. Typically depicted to be extremely fast-paced and stressful, the advertising and PR world can be one of the most thrilling depending on which clients you handle and what they want.
Click here to find job openings in public relations.
Write journal articles and literature reviews.
Communication majors know that certain basic subjects are prerequisites to advancing onto the next year. These subjects include communication research and theory classes. They equip the communication graduate with the necessary skills in writing and research to create well-researched journal articles and literature reviews that are backed up by several sources.
No need for a 9-5 desk job as you're free to write at your own pace. Your journal articles and literature reviews might even be quoted as a source by researchers including other communication majors who will take the same subjects in the next few years
Become a social media/content creator.
In the tech-savvy world we live in today, new job categories continue to arise. One of these new categories is to become a social media/content creator. Social media has become such a big influence on consumers in this digital age so businesses must harness this platform to maximize their marketing and reach an even bigger audience.
Communications majors are particularly equipped for this role being digital natives and excellent communicators. Here are some available positions in this field.
Become a journalist.
Most communication majors are creatively-inclined and writing usually comes naturally to them. Whether it be soft news or hard news, it's a great experience to learn to write for a publication which has their voice but still retains your own. Learn to tell stories. With a few years of experience and enough hard work, you can even climb the ranks from being a staff writer to possibly being a high-ranking editor.
If none of that sounds appealing, go into law
Maybe after graduating and weighing all the possible options there are, you're still unsure of which road to head into. None of the choices sound appealing and you seem stuck in a rut, or maybe there are just too many choices and you can't make up your mind just yet. It's good to know a communications degree makes an excellent pre-law course, given the emphasis on the precise and logical communication of facts.
---
Know someone looking for a job? Help your fellow #funemployed friends find jobs by referring them to job openings on Recruitday. Learn more about referrals here and all the amazing benefits you can receive.
AUGUST 27, 2019