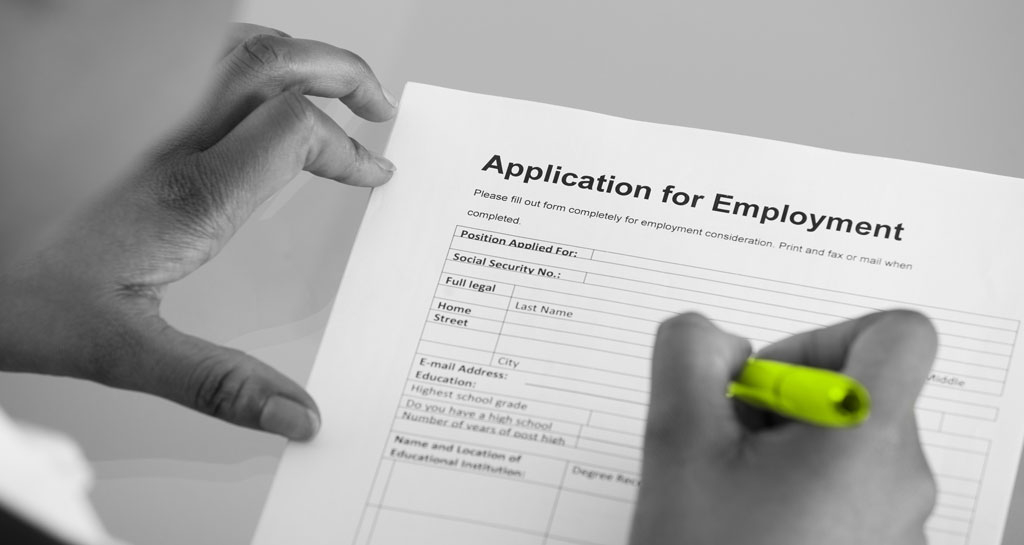 Getting ready to start your first job? Or are you switching careers? No matter what your reasons are, you will need a few documents to be able to process your application and start your new adventure. Generally, you will need your Official Transcripts of Records/Diploma, Birth Certificate, NBI Clearance, SSS number, Philhealth number, Pag-Ibig number, and TIN number.

If you're lucky, some HR departments of companies will handle these for you or help you out, especially if you are a fresh graduate. They'll give you the forms which you have to fill out and submit with photocopies of other requirements such as valid IDs.

But if you're like the majority of the people in the work force and have to handle this all on your own, here's a breakdown of some of the documents and requirements you might need and how to process them.



---
Official Transcripts of Records/Diploma
These documents are basically proof that you graduated from high school, college, or university, and finished the course that you stated on your CV. You don't usually need the original copy - a photocopy with a stamp from your college should be acceptable to most employers.

Where to get: College Secretary/Registrar of the last school you attended/graduated

back to table of contents

---
Birth Certificate
You will need to get a copy of your NSO certified Birth Certificate. You might also need a copy of the receipt of application. Get a few copies since this can serve as a valid ID for your other requirements.

Where to get: SM Malls
Online: NSO Online

Birth Certificates can be delivered anywhere in the Philippines between 2 to 7 days after confirmation of payment. You can also track your status online or call the support number 24/7.

How Much?
Php365 per copy of Birth Certificate (as of February 1, 2018)

Payment Options
Over the counter: BDO, Metrobank, Security Bank.
Online: VISA, Mastercard, Bancnet ATM, Globe GCash
Others: ECPay at 7-Eleven, selected Bayad Center outlets, TouchPay Machines

Contact
(02) 737 - 1111

NSO Help Online is an accredited partner of PSA (Philippine Statistics Authority)

back to table of contents

---
NBI Clearance
This is a document you get from the National Bureau of Investigation (NBI) which certifies that you have no criminal record. Note that for first time applications, you will need to bring two (2) valid Government-issued IDs.

How To Get It:
1. Set up an account at the NBI Clearance website and fill up the information required. You need to indicate what ID you will present during your appointment. Acceptable IDs include:

Birth Certificate (Original, authenticated by PSA/NSO)
Passport
Driver's License
TIN ID
UMID
Philhealth ID
SSS ID
Postal ID
Voters ID
PRC License
School ID
TIN ID
2. Choose your time and place of appointment. You need to personally go to NBI clearance center to do your biometrics and take a photo.

3. You can pay online or via other payment methods listed below. Remember to take note of your reference number and how much you need to pay. Note down any other payment details listed if you aren't paying online.

4. Print your application form and bring your valid IDs to any NBI Clearance branch. You can pick up your clearance after a few days to a few weeks.

Download the application form: NBI Clearance Application Form
Branches for appointment: NBI Branches

How Much?
P155 (P170 NBI Clearance fee + service fee + payment center service charges)

Payment options:

Over the counter: BDO, Chinabank, Landbank, RCBC, etc.
Online banking partners: BPI Express Online, Unionbank, EON, etc.
Mobile: Gcash
Others: MultiPay, ECPay (ECPay Partners - RD Pawnshop, Petron Corporation, Expresspay, 7-Eleven, etc.
back to table of contents
---
SSS Number
You need to register in order to get your SSS (Social Security System) number. What happens is that a small amount of your salary goes to SSS as a form of contribution for your future. You can use that money to get sick leave benefits or for your pension when you retire. You can take out loans from SSS as long as you have made all the necessary contributions.

You will need a photocopy of an E1, E4, or E6 form from your employer. Accomplish it and submit with a photocopy, original, or certified true copy of the following:
You only need one
Birth certificate
Passport
Drivers license
PRC card (professional regulation commision)
Baptismal certificate
Seaman's book
Where To Submit: SSS nearest you Get it online: SSS Form

back to table of contents

---
Philhealth Number
Getting a Philhealth Number is another requirement for employment. It serves as our universal health insurance. To get your number and ID, you have to fill up a Philhealth Member Registration Form (PMRF) and submit it with other document requirements.

Where to get: Any Philhealth branch
Download: PRMF Form
Register: Register online

Requirements:
Two 1x1 ID picture
Two valid IDs
back to table of contents
---
Pag-Ibig
Your Pag-IBIG fund can help you if you are planning to get a house. The Pag-IBIG Fund is the government's savings program that offers affordable housing financing for Filipinos with low to middle-income.

All you have to do is get an Member data form (MDF) and submit it together with one valid ID.

Where to get: Any Pag-IBIG branch
Download: MDF Form
Register: Pag-IBIG Online Registration

List of Valid IDs
CompanyID
Passport, issued by the Philippine or Foreign Government
Driver's License
Professional Regulation Commission (PRC) ID
Social Security System (SSS) Card
Government Service Insurance System (GSIS) eCard
Government Office and GOCC ID (e.g. AFP ID, Pag-IBIG Loyalty Card)
Integrated Bar of the Philippines (IBP) ID
Senior Citizen Card
Overseas Workers Welfare Administration (OWWA) ID 11.Overseas Filipino Worker (OFW) ID
Seafarer's Identification and Record Book (SIRB) 13.Postal ID
Voter's ID
back to table of contents
---
Tax Identification Number (TIN)
In order to settle tax dues when you start receiving a salary, you must register for a TIN number.

You need either:
BIR Form 1901: For mixed-income individuals (self-employed, freelancers, engaged in sole proprieetorship business, and professionals)
BIR Form 1902: For individuals earning purely from a compensation income (employees)
Where to get:
Submit the forms and all required attachments to the Revenue District Office (RDO) that has jurisdiction over the registered address of the company you'll be working in. If you are unsure, you can ask your HR.

Requirements:

For BIR Form 1901
Birth Certificate or any documents showing name, address, and birthdate;
Mayor's Permit, if applicable
DTI Certificate of Business Name to be submitted prior to issuance of the Certificate of Registration or BIR Form No. 2303, if applicable
Professional Regulation Commission ID, if applicable
Payment of Professional Tax Receipt (PTR) from the local government, if applicable
For BIR Form 1902
Birth certificate or any valid identification showing name, address, and birth date of the applicant employee
Certificate of employment or valid Company ID
---