Information Security Analyst
Information Security Specialist
Security Operations Analysts keep an organization's computer and network systems safe. They plan and implement security measures that monitor and protect sensitive data and systems from cyber-attacks or infiltration. They also respond to computer security breaches and viruses.
Duties and Responsibilities:
These are some of the core duties and responsibilities of a Security Operations Analyst, however, specific tasks will depend on the type of business, organization, client, or project.
Develop information security plans, procedures, standards, policies, and best practices

Carry out an organization's information security strategies

Recommend necessary enhancements as needed

Respond to and recover from security breaches

Install software such as firewalls and data encryption programs to protect sensitive information

Conduct periodic scans to test for vulnerabilities

Perform penetration testing to find issues in the system

Continuously monitor network and systems for any security breaches and investigate any breaches that may occur
Products/Technologies an Information Security Analyst may work with:
Fortinet

Kaspersky

Cisco

Check Point

Juniper

Symantec

Palo Alto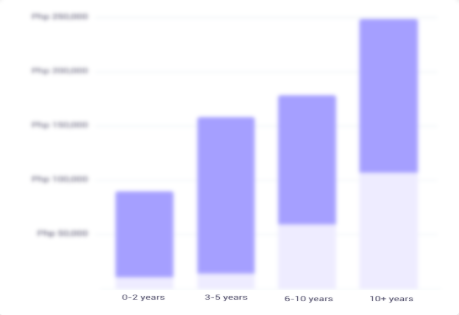 The average monthly salary of a Security Operations Analyst in Philippines ranges between Php 40,000 - Php 200,000 (median: Php 100,000).
Register to unlock salary breakdown
These are some of the skills & qualifications a Security Operations Analyst needs. These may vary depending on the specific requirements of the business or organization.
Technical Knowledge:
Firewalls

Anti-Virus and Anti-Malware software

IDP (Intrusion Detection & Prevention)

Content filtering

Penetration Testing

Risk assessment tools, technologies, and methods

Disaster recovery and computer forensic tools
Other Key Qualities/Abilities/Knowledge:
Good Communication - can communicate issues with other team members

Complex Problem Solving

Critical Thinking

Problem Sensitivity
Sample Certifications:
These are examples of certifications that some companies may look for/require
CISM (Certified Information Security Manager)

CISSP (Certified Information Systems Security Professional)

CEH (Certified Ethical Hacker)

HCISPP (Health Care Information Security and Privacy Practitioner)
Penetration Testing
Information Security
Firewalls
Anti Malware
Anti Virus
Intrusion Prevention Systems
Intrusion Detection and Prevention
Risk Assessment
Disaster Recovery
Incident Management
System Administration
Cybersecurity
Framework Design
IT Security
SoC
IT Infrastructure