Refer jobs,
Earn rewards.
Connect the right people with open job positions at companies looking to hire. If your referral gets hired, you get paid.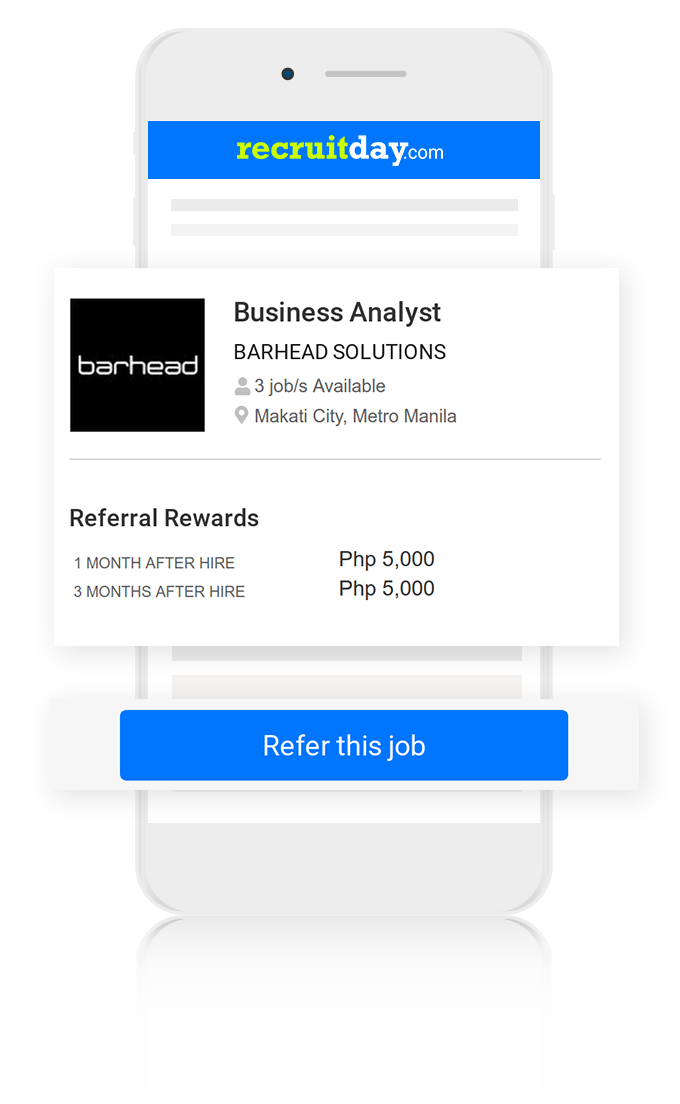 Turn connections into cash
Whether you are a full-time professional, business owner, a stay-at-home mom, have an online or home-based job, or are working part-time, chances are you know someone in your network who is open to new and better job opportunities.
Become a Recruitday Scout now and get rewarded for referring them to companies looking for great talent.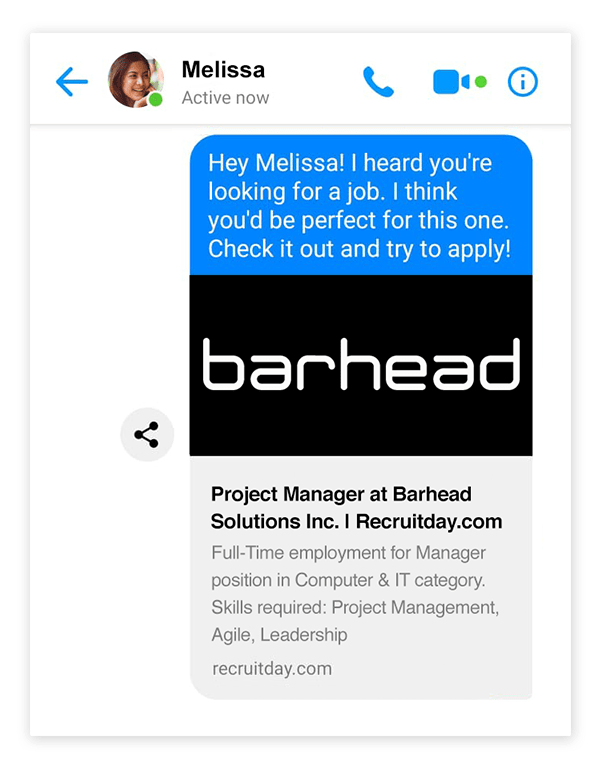 How it works
Sign up
Sign up as a Scout to access all the jobs you can refer, and see the corresponding rewards you can potentially earn.
Refer
If you feel that a particular job would fit your friend, family member, former colleague, or anyone you know, share your own unique referral link of the job opening via social media or direct message. When they apply using your link, they become your referral in our system.
Earn Rewards
Companies will contact your referral and take them through the hiring process. You will be notified as soon as you earn your reward for a successful referral made.
Refer candidates to these jobs and earn up to Php 20,000 per successful referral.
Sales Executives
Marketing Specialists
Content Writers
Accounting Specialists
Customer Service Representatives
Paralegal
Software Developers
Business Analysts
Data Analysts
Software Testers
IT Support Engineers
and more...

"I referred through my Facebook and LinkedIn profiles and got my first successful referral really fast. The system is user-friendly so I am able to refer daily without any problems. I will definitely continue to refer."
Michael G., Recruitday Scout
Become a Scout
Get rewards and boost your income.
Help someone who needs a job.
Get all around access to jobs.
100% FREE to sign up and refer.