FRESH GRAD GUIDE
HOW FRESH GRADS AND GEN Z CAN PREPARE TO ENTER THE WORKFORCE DESPITE THE PANDEMIC
JUNE 29, 2020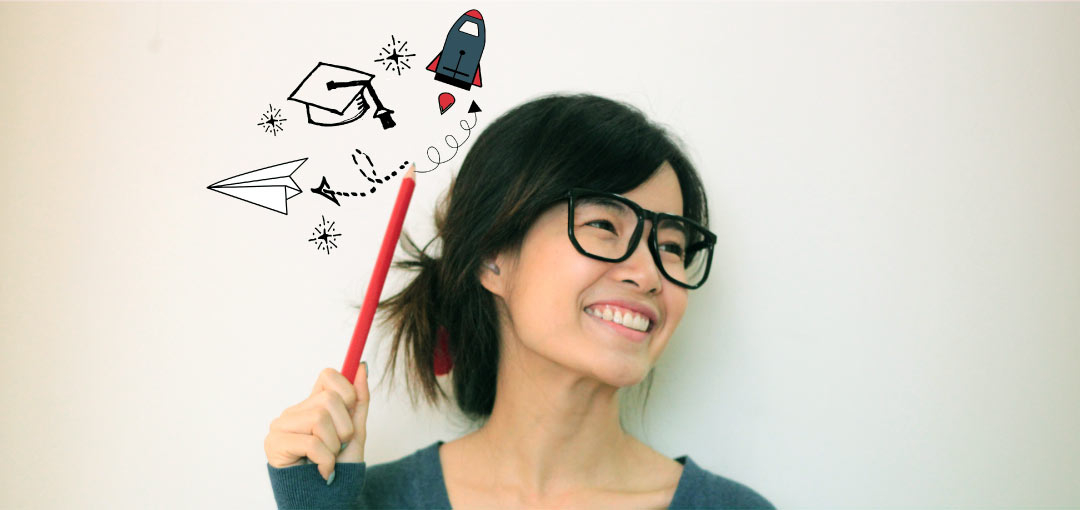 ---
KEY POINTS
---
You've made it! You've graduated college and are ready to enter the workforce with a degree in hand and a spring in your step. But because of the COVID-19 pandemic, you might be feeling uncertain about your future. You're not alone!
Despite the pandemic, you can still find work and successfully join the workforce, even though the world of "work" is different now than what it was just a few months ago.
Here are some tips to help you find a job during this difficult time and secure your future moving forward.
Be prepared for a remote hiring

process
Although this shouldn't be a problem for fresh grads and Gen Z's since you were all born in the age of technology. For all your lives, you have been surrounded by social media and technology. Still, the hiring process now will be very different than how it used to be. Virtual interviews will become the norm since face-to-face interactions are still restricted.
You need to be able to apply your familiarity of technology in the context of job interviews, and to do this, you'll need practice. Have your friends call you and you can all practice with each other.
Search for common interview questions and ask each other those questions over Skype, Zoom, or even just Facebook video chat. Do this until you're able to easily answer common questions.
Here are some articles that you can use to prepare for interviews:
For more tips on acing your virtual interview, check out this article:
Strengthen your professional presence
You most likely have a Facebook, and an Instagram, Twitter, TikTok, and maybe even a Snapchat, but you need to strengthen your professional presence online. Do this by creating a profile on job portals like LinkedIn or Recruitday. You can even create a website with your resume and portfolio. Just make sure that your CV and other details are all available and easily accessed by recruiters.
Make sure your email address is professional now too. Put partygirl999@email.com to rest. Retire beerpongdude@email.com. Instead, create professional email addresses to include in your resume.
Be sure to also check your social media profiles so that it's ready for the prying eyes of headhunters and human resource personnel. You can check out these simple tips on how to clean up your social media.
Consider short-term, part-time, or unexpected work in the meantime
Depending on your financial situation, short-term/part-time jobs or work outside of your field of study might help while the world tries to adjust to the pandemic. They may not be the jobs you were hoping to start with, but given the situation, it may ease some stress and financial burdens.
Numerous BPOs are still hiring, for example, and their employees are able to work remotely to keep everyone safe while the virus is still out there. Contrary to popular belief, customer support or customer service roles aren't the only ones available in a BPO setting. They have IT roles and other operational roles available as well.
SEARCH FOR BPO & CUSTOMER SERVICE JOBS HERE
You can also try freelancing. There are plenty of online platforms like Upwork, Fiverr, Freelancer, and more where people post project-based jobs for freelancers. If you're lucky enough, you might even score a long-term or continuous project to ensure you at least have work (and an income) until you can find a full-time job.
Being able to find work during this time, whether in your field or not, will show employers in the future that you can adjust to challenging situations and find a way through. No matter what job you start off with, you can still learn valuable skills that you can apply to the job you are actually looking for once the situation begins to settle.
Be

extra

patient
The hiring and on-boarding process will most likely be slower than usual during this time, for obvious reasons. Adjust your expectations so you don't get too stressed out or disappointed when you haven't heard back from a company in a long time. They may just be trying to settle things within their organization – it doesn't necessarily mean they've turned you down.
If you haven't heard back from the company after two weeks, you can send a quick follow up email to ask about the status of your application. Keep it short and polite. Remember, HR personnel are dealing with a lot during this time.
But don't wait too long for just one opportunity. It's a good idea to apply to many different jobs just to make sure you have options.
To know how long you should wait, you can check out this article so you know when it's time to say goodbye and move on.
Learn and upskill i

n the meantime
If finances aren't a big factor for you right now and the job hunt is going slow, you'll be left with a lot of time on your hands. Use that time to study and learn other skills. There are lots of sources online where you can learn new skills and get certifications – these are all great for your CV/resume.
Pick courses, skills, and certifications that will help you in your chosen field so you're ready for when opportunity comes knocking on your door. If you're looking for some IT classes, check out the Recruitday Bootcamp.
More resources to help you
We have many other articles to help you search for your first job and prepare to enter the workforce. Check them out here.
Now it's time to enter the workforce. Be sure to go over common interview questions so you're prepared to answer them, and practice your virtual interviews with your batchmates.
Clean up your social media profiles (and email address) and start creating your professional presence online. Consider part-time jobs in the meantime even if it's outside your field of study to ease some financial burdens.
Yes, these are challenging times, and you might have a more difficult time searching for a job and joining the workforce right now, but with a little effort and patience, you will get there.
Browse through the latest jobs.
Visit our job board to see all the latest jobs you can apply to right now.
JUNE 29, 2020