FINDING A JOB
4 COMPANIES ON THE LOOKOUT FOR COMPUTER AND IT PROFESSIONALS
JUNE 14, 2019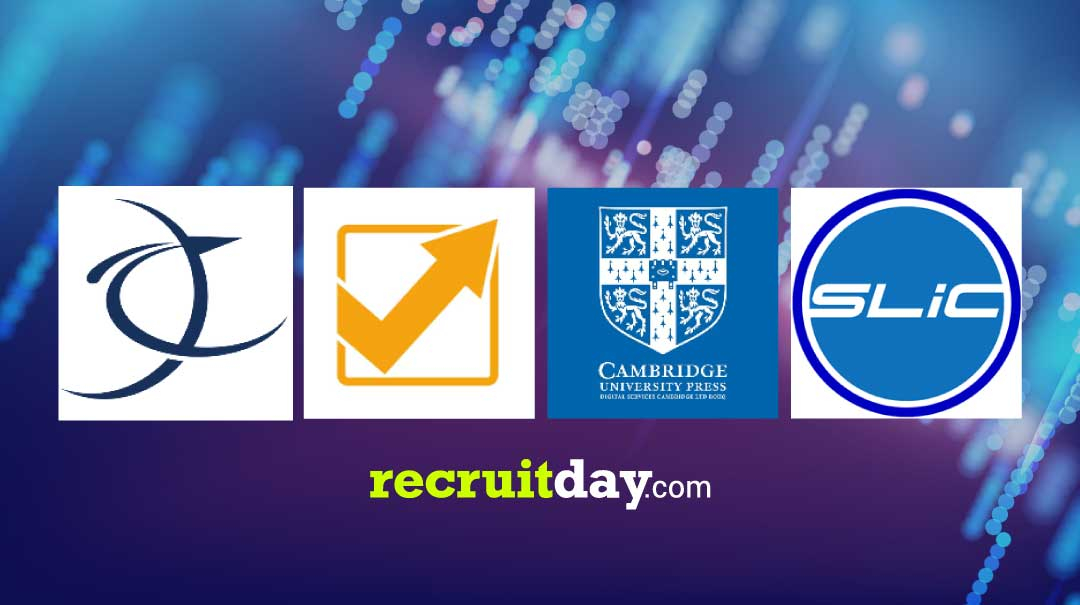 According to an article published in Esquire Magazine, "The IT and Telecom/ISP industry ranked among top growth industries for the first time in 2019, experiencing year-on-year growth of 14 percent." This is based on The Monster Employment Index.
This means that now is a great time to look for a job in the Computer and Information Technology field. Whether you're a fresh graduate or someone looking for a better opportunity elsewhere, there are numerous jobs waiting for your application.
Here are four companies looking to fill some positions in their Computer and IT departments. Who knows, you just might be the right person to fill their vacancy!
Bravissimo Resourcing Inc is a professional human resources company providing direct placement, staff augmentation, executive, and payroll outsourcing services. Their management team is made up of seasoned human resource professionals, along with experts in the fields of finance, audit, and accounting. Their client base is a combination of companies engaged in IT, Construction, Hospitality, BPO, Education, Professional Services, Real Estate, Pharmaceuticals, among others.
They are currently looking for an experienced Full Stack Developer with a Degree in Computer Science, Information Technology.
Click here for more details on this position and other openings in Bravissimo Resources Inc.
ZigZag started almost ten years ago as the Manila back office support for the ZigZag office in Brisbane. The office started with web developers, graphic designers, data miners, and customer care support. Since then, the office has grown and transformed into a full-service office looking for offshore partners to grow with them. ZigZag understands that not all businesses have the same needs, so they offer customized offshoring that best suits their clients' needs.
At present ZigZag has over 40 offshoring clients with over 320 staff supporting businesses in Australia, New Zealand, USA, UK, Singapore, China, Hawaii, and Japan.
Zigzag is looking to fill numerous positions to service their clients. These positions include Python Developer, Platform Reliability Engineer, and Senior Android Software Engineer.
There are many other positions available at ZigZag. To find out more visit their page at https://www.recruitday.com/companies/zigzag-media.
Part of the University of Cambridge, Cambridge University Press believes in unlocking people's potential with the best learning and research solution. They are considered a pioneer in the field with over 480 years of printing tradition, and they are committed to many more years of printing without boundaries, thus ensuring that their resources are accessible across the globe, in print, online, and other digital formats.
Cambridge University Press has over 50 offices around the globe with almost 3,000 employees. Their products are distributed to nearly every corner of the world and count 50,000 authors in their fold.
Recruiting talented professionals who believe in the value of unlocking potential is at the core of Cambridge University Press' hiring principles. The company's culture is built on the foundation of six core values: Collaborative, Decisive, Empowering, Innovative, Responsible, and Responsive. These are embedded throughout the company and guide management and employees alike to achieve their vision.
Cambridge University Press is currently looking for talented individuals who can fill their vacancies as Senior Software Engineer or Release Engineer. There is also a need for an Application Support Technician who is fluent in Nihongo.
For other openings in the Cambridge University Press organization click on this link, https://www.recruitday.com/companies/digital-services-cambridge-ltd-rohq.
SLI offers their clients consulting services to help them grow their business. The company's mission is to contribute to the Philippine IT industry through the training of skilled IT professionals that will make them well-equipped to provide immediate, productive, and highly demanded IT-enabled services.
The company offers recruitment, consulting, training, and development to their clients. Among the positions that SLI Consulting is looking to fill are for an experienced Java Developer, as well as a Xamarin Developer with at least five years experience in developing desktop applications using WPF.
More jobs are available at SLI Consulting Inc. For more information click here.
Get your CV ready and submit them to the job openings available at these companies. If you know friends or colleagues who might be interested, you can also refer jobs to them and earn cash rewards in return if they get hired. To learn more, visit our Recruitday Scouts page by clicking here.
JUNE 14, 2019
Find Your Next IT Career
Job opportunities in different tech roles. For all career levels.
CREATE AN ACCOUNT