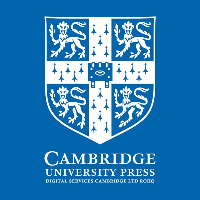 Cambridge University Press - Manila
Makati City, Metro Manila
About Cambridge University Press - Manila
Cambridge University Press is part of the University of Cambridge. Our mission is to unlock people's potential with the best learning and research solutions. Our vision is a world of learning and research inspired by Cambridge.
A pioneer in our field with 485 years of printing tradition, we are committed to supporting innovation in learning and teaching. We publish without boundaries, ensuring our resources are accessible across the globe, in print, online and other digital formats.
We take pride in supporting community programmes across the globe. Staff are encouraged to offer practical help, advice and funding to nurture vital charitable, educational and voluntary partnerships.
Playing a leading role in today's global market place, we have over 50 offices around the globe, employs around 3,000 employees, and distribute our products to nearly every country in the world. We publish 50,000 authors based in over 100 different countries.
Our Culture
We place great emphasis on engaging and recruiting talented professionals who have a genuine interest in unlocking people's potential through learning and research solutions. The culture at Cambridge is built on six core values; Collaborative, Decisive, Empowering, Innovative, Responsible and Responsive. These are embedded throughout the organisation and play a fundamental part in achieving our goal.