FINDING A JOB
3 COMPANIES HIRING WEB DEVELOPERS NOW
NOVEMBER 11, 2019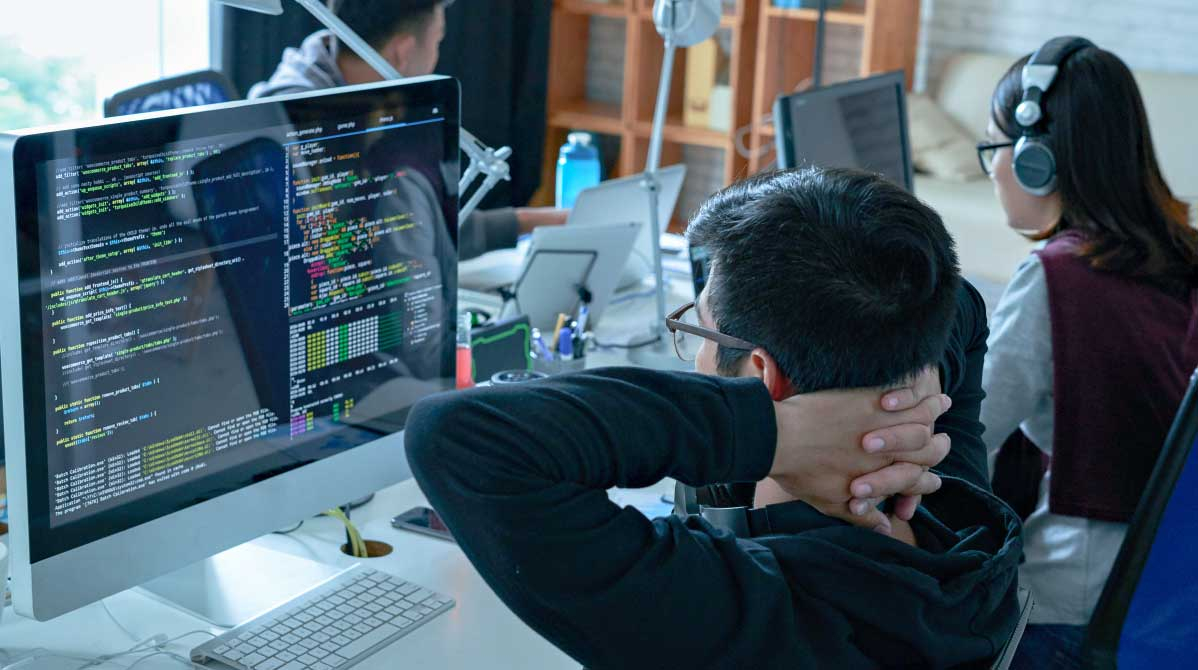 Just because the year is almost over, doesn't mean companies aren't looking for new talent anymore. A lot of the time, openings posted from October to December are urgent and business-critical because they are looking to build their team for the upcoming year.
These months also great for applying since a lot of candidates tend to postpone their job search and applications for January. This means during this time, you'll have less competition. So get ahead of 2020 with these three companies hiring web developers right now.
The Sirqo Group
You may know them better as autodeal.com.ph, the leading destination for car buyers in the Philippines. The platform connects car dealers with car buyers, providing easy access to information they need to make good purchasing decisions.
As they continue to grow and innovate, they are in constant need of talent. Apart from Web Developers, they are also looking for Quality Assurance (QA) Engineers, and Account Managers. View all jobs from Autodeal here.
Some of their benefits include HMO on Day 1 plus one dependent (upon regularization), flexible time-ins, free drinks, month-end anniversary/birthday celebrations, a cool working environment, and more.
Click here to apply as a Senior Web Developer or click here to apply as a Mid Level Web Developer.
If you know other web developers, you can share their opening for a Senior Web Developer and get P5,000 as a reward if your referral gets hired. Simply click the "Refer & Earn" button on the job listing, share the unique link that will be generated, and send the link to your friends. Be sure to make them apply to your unique link so the referral reward goes to you when they get hired!
Cambridge University Press - Manila
Cambridge University Press has a constant need for I.T. Professionals. Some of the jobs they have open are for Fullstack Developers, Data Analysts, Software Engineers, Quality Analysts, Salesforce Analyst, and more.
Cambridge University Press provides high-quality educational and research materials to their customers. They are part of the University of Cambridge, with their Manila Office functioning as a Regional Operating Headquarters. They have over 300 team members in the Manila Office alone, with expertise in the fields of Information Technology, Digital Publishing, and Customer Service.
Check out all openings from Cambridge University Press by clicking here.
Trends Group Inc
Trends Group Inc operates several subsidiaries in the ICT and Hospitality industry. As they are exploring possibilities in ICT and beyond, they need talent to join their expanding team. Most of their openings are in Engineering and Construction, however, they need a Developer.
Qualifications for the position are:
At least 2 years of working experience

Able to work with minimum supervision
Flexibility in handling and prioritizing urgent tasks
Distinctive problem-solving and analytical skills combined with effective communication skills
Proficient with implementation experience in any of the following tools is a plus:
C#.NET, ASP.NET, Web API
HTML, CSS, Javascript, Jquery, Bootstrap
SQL, SQL Server, MySQL
Git, Bitbucket, SVN
Python, Django
To learn more about Trends Group Inc., you can visit their company profile page. Apply as a Developer at Trends Group Inc. by clicking here.
NOVEMBER 11, 2019
Find Your Next IT Career
Job opportunities in different tech roles. For all career levels.
CREATE AN ACCOUNT