EMPLOYERS/HR
WHY REFERRALS ARE STILL THE BEST (AND NOW EASIEST) WAY TO FIND YOUR BEST HIRES
JUNE 16, 2021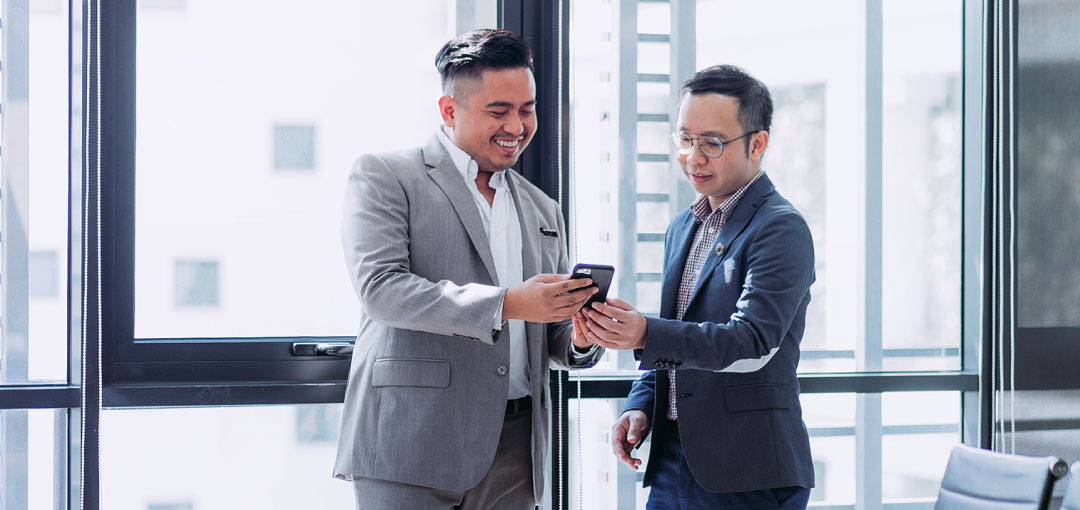 ---
Key points:
Referrals save businesses time and money when it comes to hiring, thanks to the fact that they save time spent on screening, negotiation, and even onboarding.

Applicants hired through referrals usually stay longer and are happier at their jobs. This is because they are more likely to fit in the company's culture, understand the demands of the job they're applying for, and already have personal ties to the company.

Leveraging referrals for recruitment is now easier than ever because of the emergence of recruitment tools and software that let employers track applicant progress, make it easier for employees to submit referrals, and use data analytics to gain insights on the programs.
---
In a job market as tumultuous as the one caused by COVID-19, finding the right talent can be harder than ever. With the sheer volume of applicants looking for a new job combined with the sudden shift to digitalization, the task of filtering quality candidates from the rest is certainly not what it used to be.

Thankfully, there is an easy way to find the best hires: referrals. Time and again, many top companies such as Google and Accenture have relied on employee referral programs to build their talent pool, enabling them to stand a cut above their competition.

So why do referrals work so well? Below are just some of the reasons why.

Referrals boost retention rates

Losing an employee is not cheap. It's estimated that losing someone costs 1.5 to 2 times their salary. It doesn't stop there either, as the cost can fluctuate depending on the employee's seniority level.
Companies with referral programs boast a 46% average retention rate, compared to 33% for employers that use only career sites to find their talent. The high retention rates of referrals are chalked up to the fact that they usually know what they're signing up for because they have been given a background and description of the company by the person who referred them. They are also likely to have friends in the company to help them settle in. Referrals essentially kill two birds with one stone: candidates already know the culture of the organization they're joining, and they already have ties to keep them there.
Referrals reduce cost per hire
Referrals expedite the hiring process, thereby freeing up time to focus on other business-critical functions such as sales or customer service. This means that referrals don't just save time, they could even make it easier for a business to hit sales targets, concentrate on closing a lucrative deal, or achieve other important goals.

Additionally, all costs associated with the hiring process are reduced, such as advertising for the position, tracking a potential candidate, training them once hired, etc.

Referrals are higher quality
Referrals are most likely to be pre-screened by the referrer (at no additional cost to the company)—after all, nobody wants to be the person who made their workplace waste time on someone who's unqualified.

With referrals, there's even the possibility that your business will be gaining access to candidates who are passively engaged in the job market and are not actively looking for new employment when the referral is made. In other words, these people could have skill sets possessed by nobody else on the market and referrals will help you tap them on the shoulders for a new opportunity.
Referrals help maintain the company culture
The odds are low that anyone will refer someone they don't think will fit in their company. While this is a great plus for the candidate (who doesn't want to fit in right away?) there are also benefits here for the company.
When a candidate is a good fit with the culture, you can rest assured there will be fewer disruptions and conflict, allowing work to go by smoothly. A study from Columbian University found that organizations with a rich company culture have less than 14% turnover, while those with poor company culture exceed 48%.

Solutions for referrals
There are many ways to get referrals for your business. One way is to set up an employee referral program that incentivizes employees to make referrals. Though employees can certainly refer on an ad hoc basis, a formal program puts in place mechanisms needed for it to be a pillar of your company's hiring strategy.
Fortunately, companies such as Recruitday leverage tools from Microsoft to make referrals easier than ever for both employers and employees. Through tools fueled by Microsoft Teams and the Power Platform, employees can easily sift through new company openings, refer someone, and track the status of their referrals and rewards while the recruitment team can manage the entire program in one place. In the case of one BPO company, Recruitday's tools have already resulted in an uptick in employee engagement.

Referrals are the way to go
In conclusion, going with employee referrals is a no-brainer strategy for any organization looking to make hiring more efficient and effective. Referrals are a low-hanging fruit (odds are your company has already hired through referrals without realizing it), an effective tool, and a definite game-changer in the 'New Normal'.

---
Need help recruiting? Send us a message or visit our Solutions Page.
SEND US A MESSAGE | POST A JOB FOR FREE | LEARN MORE ABOUT OUR SOLUTIONS
JUNE 16, 2021
Looking for tech talents to join your team?
Let our team help you recruit, connect, and hire only the best people for your tech job openings. Send an inquiry now!