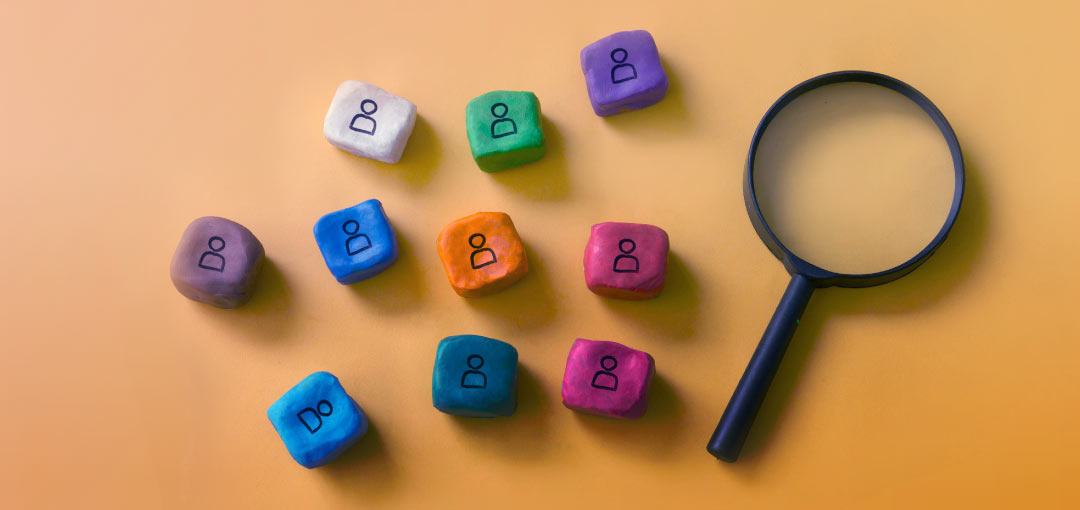 What Are Your Recruitment Options During the Pandemic?
---
KEY POINTS:
Recruitment can feel more difficult now because of the pandemic and all other aspects we have to juggle

There are numerous options you can consider to ease recruitment a bit

Referrals, both internal and external, are great options to consider

If you are still stuck or have a hard to fill role, head hunters may be able to handle that job listing for you
---
Recruitment is hard. Period. But add in the madness that has been brought about by this pandemic and all other challenges it has triggered, work can almost feel impossible.
Despite the increasing number of jobseekers due to layoffs because of COVID-19, you might still be struggling with recruitment. That's most likely due to the fact that you are juggling more than you normally would during pre-COVID times.
Between the added chores and to-do's because of working from home, or the added anxiety of having to go to the office during a risky time like this, focusing on work can be a struggle. As we hit the 5-month mark of the outbreak in the Philippines, you're probably feeling it now more than ever.
EASE YOUR LOAD, JUST A LITTLE
The good news is that you don't have to handle everything alone. If you, or your team, is feeling overwhelmed with applicants or struggling to find them, or maybe just hitting a wall with motivation, you have a number of options you can take to help ease your load – even just a little bit.
THE CLASSIC

CHOICE

: JOB BOARD
Job boards will always be an option since most are free and easy to register to. With so many available, you have virtually endless options. You can try posting your listings on more than one job board to reach more people - jobseekers don't stick to just one job site or job board these days.
Just remember to use one email address for all the accounts you create so you don't miss any notifications when someone applies and you don't have to switch between accounts.
However, the best kind are job boards are ones that appear on Google Jobs too.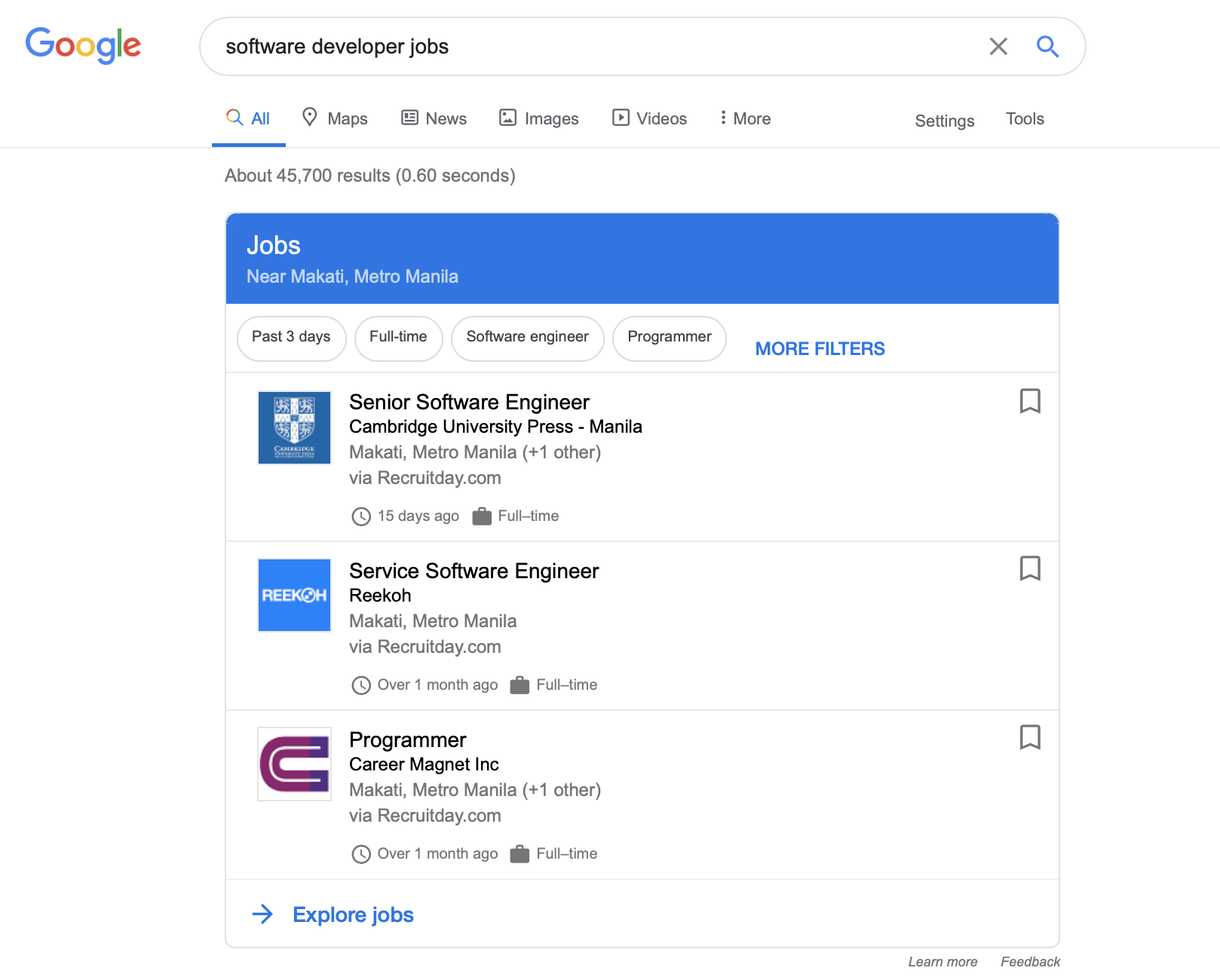 Posting your listings on job sites linked to Google allows your listings to reach even more people and for it to potentially appear first on searches on a special section of the search page.
GOING SOCIAL
LinkedIn has always been the popular social choice when it comes to connecting with job seekers. But similar to job boards, most people don't just use one channel. Consider using Facebook to further promote your openings.
There are also numerous groups dedicated to open jobs and job seekers. Some of these groups are even created by category (IT jobs, accounting, marketing, BPO, etc.), type (full-time, freelance, virtual), level (entry level, managerial, etc.), and others.
You can also try Twitter and Instagram, but they are better used for branding and to give job seekers a peek of your company culture.
However, maintaining a strong social presence can be time-consuming. Consider looking for recruitment agencies that also use social to promote listings for you. That way you get more "bang for your buck".
ENLIST THE HELP OF YOUR EMPLOYEES
We've been saying it time, and time again – employee referrals are one of the most effective ways to find QUALITY candidates because no one knows your company better than your employees, which means they will refer friends they know will fit in.
You get more hires from referrals (as compared to job boards), it's quicker, referred candidates stay longer, it increases overall engagement, and ultimately, you save more time.
We talk about the benefits of employee referrals extensively in our article, The Secret to Finding the Best Candidate For Your Job. If you have an employee referral program in place, you can check out this article where we give you 13 referral campaign ideas to ensure you have a successful employee referral program in place.
Recruiday.com offers a system for you to run your employee referral program with ease. Send us an inquiry here.
TRY

FREELANCE RECRUITERS
Freelance recruiters are another popular choice these days. They may be working full-time as recruiters or even part-time to supplement another job. Since they aren't employed by you, you don't have to worry about employment aspects like office space or compensation.
Recruitday brings together a large network of freelance recruiters (that we lovingly like to call 'Scouts') that are always ready to help refer your jobs to people in your network. We take care of them while they take care of you.
All you do is post your job listing, offer a little incentive or referral reward, and let them do the sourcing for you.
If you want to learn more about our referral program, visit our Employer Solutions page here.
OPT FOR HEADHUNTERS
Lastly, we can't forget about headhunters. When all else fails, or you've just got that really hard to fill, niche, or executive roll, they are the ones who can handle it. It's likely that over the years, headhunters have already built a database of job seekers. They are constantly and actively looking for candidates (and know exactly where to find them), increasing the likelihood of you finding that special person to join your team.
These specialized recruiters are highly experienced professionals who handle multiple candidates with multiple employers. They know how to find the right candidate while avoiding hiring a bad one – which can cost a lot for you.
GET ALL THE HELP YOU CAN GET
With everything that's happening these days, you should get all the help you can get. If that means trying different strategies for your recruitment, it will be worth it. We may be roughing a big storm right now, but if you prepare and get a good team set up for when the storm dies down, you'll be able to rebuild quicker.
Considering some of these options? Visit our Employer Page to see how we can help you or send us an email at inquiries@recruitday.com