FINDING A JOB
JOB OPENINGS OUTSIDE METRO MANILA
SEPTEMBER 13, 2019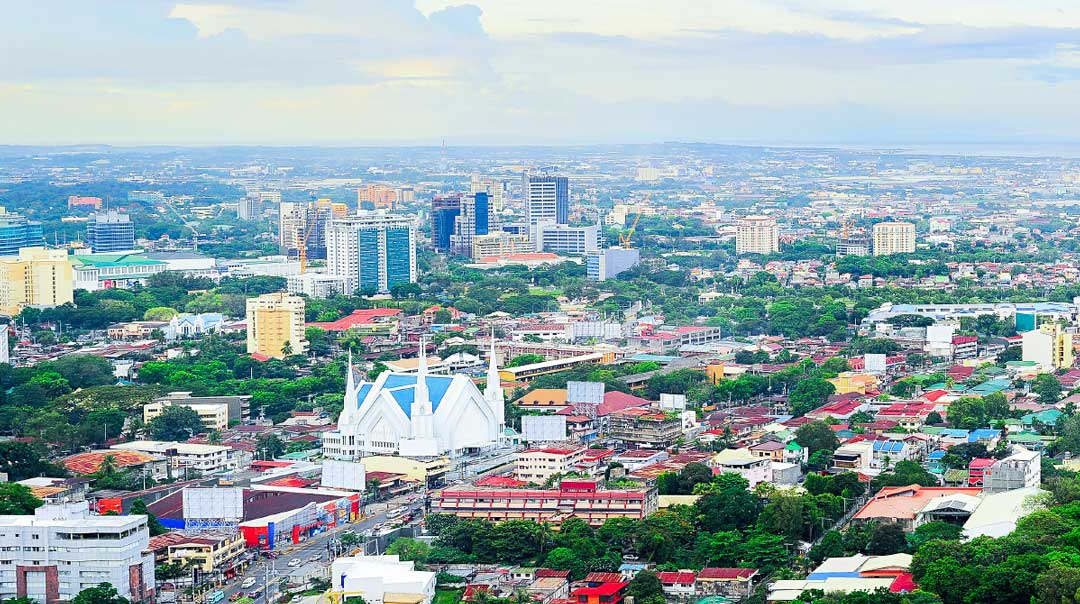 There are job opportunities in Manila aplenty, but it's delightful to know that the capital isn't the only location in the Philippines loaded with employment opportunities. Major cities such as Cebu and Davao not only have job vacancies but also provide that exciting and fast-paced Metropolitan lifestyle that big cities offer.
Check out some job openings in the two major cities outside Metro Manila:
CEBU
One of the most highly-developed provinces in the country, Cebu has earned recognition here and abroad. The small island paradise is ranked 25th and became the only destination from the Philippines in the Top 25 Destinations in TripAdvisor's 2019 Travelers' Choice. Cebu City, which is conveniently situated within reach of everything, is close to prime business and commercial districts, while at the same time being a drive's away from some of the most beautiful beaches in the country.
Aboitiz Construction, Inc is seeking a licensed engineer that is a graduate of Mechanical, Civil, or Electrical Engineering to be their Field Engineer. They are scouting for someone with at least one (1) year of construction experience and is knowledgeable in MS Applications. The individual has to be willing to be assigned in project sites and must know how to prepare a budget, schedule, manpower loading, and equipment loading. They also prefer someone with good communication and decision-making skills.
MGCJV, Inc has an opening for HR Manager for graduates of Human Resource, Psychology, Business Management, Accounting, and other related courses. They are looking for someone with prior experience as an Assistant Manager specializing in Human Resource and other equivalent fields. The job description includes being able to maintain organization by establishing a recruiting, testing, and interviewing program, as well as counseling managers on candidate selection, conducting exit interviews, and recommending changes. The individual will also prepare employees for assignments by establishing and conducting orientation and training programs.
DAVAO
As the largest city outside of Metro Manila and the 4th largest in the Philippines in terms of population, Davao City is regarded as the "de facto" capital in Mindanao. This highly urbanized and independent city is the regional center of Davao Region. The city is rich with real Filipino experiences, from food to colorful festivals that showcase the beauty and wonder of the culture and environment the Philippines proudly has.
A bachelor's degree graduate of Architecture is needed at Dreambuilders Pro, Inc. The company is hunting for someone with good planning and organization skills as well as impressive multitasking abilities to join their team. The individual will work closely with a team of other professionals and be responsible for writing reports, proposals, applications, and contracts, thus he/she should work well under pressure. He/She will also ensure that all designs comply with the applicable requirements set by the company and will assist in the preparation of detailed architectural design, specifically those relating to architectural interiors. A license is not required for this position but is an advantage.
If you're a licensed engineer with a minimum of 5 years of work experience, then R.R. Seismundo Construction & Supply might be the right company for you. They are seeking a materials engineer that can investigate product failures and materials problems, and test for and identify manufacturing issues. The engineer will also supervise and conduct materials testing and technical processes for the organization, as well as document and strategize reduction of materials, including researching new materials.
These are only some of the jobs available outside Metro Manila. To see more employment opportunities click on find jobs, and choose any city in the Philippines you want to work in.
You can also refer similar jobs to friends looking for work while earning cash and other rewards. Check out our referral program to learn more.
SEPTEMBER 13, 2019
Find Your Next IT Career
Job opportunities in different tech roles. For all career levels.
CREATE AN ACCOUNT