JOB HUNTING BASICS: DEBUNKING 5 COMMON MYTHS
MAY 03, 2019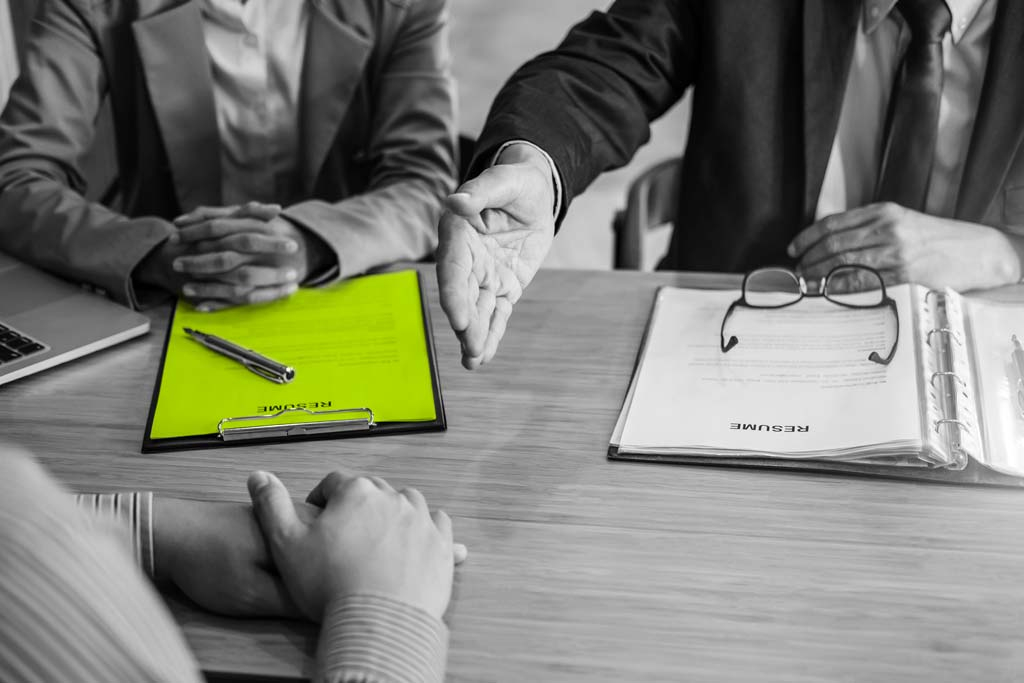 Congratulations! You are ready to enter the job market. Whether you're looking for your first job or searching for new and better opportunities, the whole job hunting process can be extremely stressful. Chances are, you've received lots of advice from your parents, teachers, relatives, and friends on how to prepare for the job hunt. You've probably even scoured the internet for tips.
The problem is that some of these tips might be outdated or inaccurate. Distinguishing between the good advice and the ones you shouldn't listen to can get very confusing. Here are five common myths about job hunting that we've found and why they might not be so true anymore.
RESUMES SHOULD BE KEPT TO ONE PAGE ONLY
This isn't a hard and fast rule anymore. There is no need to squeeze everything in one page if it means omitting valuable information. If you have a job history that's rich with information and significant experience then, by all means, talk about it.
According to Shelcy V. Joseph, founder of millennial career website A Millennial's Guide to Life, "You can go over the limit if you have extensive, relevant experience that cannot be contained to one page. But you should keep it concise—no need to list all the jobs you've had. Put the emphasis on the most relevant ones, those from which you developed the expertise and set of skills that directly apply to your desired role."
COVER LETTERS
MIGHT BE
A THING OF THE PAST
Recruiters probably won't read it, but there is a possibility that they might. So in the event that they do take the time to read your cover letter then make it count. This is your chance to discuss why you're a great fit for the job, highlight any accomplishment you've made in school or a previous job that will make you stand out from other candidates. As Erin Urban, Career growth & leadership development coach says, "Cover letters are there to show that you care enough about the job to have taken the time to create one."
YOU MUST BE SUITED FOR THE JOB
For a long time, wearing a suit to a job interview (and this applies to both men and women), was the norm. We all had that one suit in our closet that we'd whip out when we get the interview invitation. We've all been told to dress for the job we want. But, this isn't true always across the board.
Mary Lorenz, writer for careerbuilder.com says, "Because there are no hard and fast rules anymore, your best bet is to do your homework ahead of time to figure out what the standard dress code would be for the role and company at which you're interviewing." Check out the company website or social media page and see how employees dress for work.
If it's a traditional company like a bank or a law firm, then a suit and tie will probably fit best. But if it's a creative company or a start-up, then it might be best to follow the company's overall vibe but slightly dressier. Lorenz also advices, "A good rule of thumb is to dress one level above what folks at the company wear on a day-to-day basis."
ASKING FOR LESS MONEY WILL MAKE YOU A MORE ATTRACTIVE CANDIDATE
Career coach Angela Copeland says, "Here's a great salary negotiation tip: Recognize that your future employer isn't looking for the cheapest employee. In fact, they are likely looking for someone within a specific pay range. Asking for a salary that is too low (or too high) can hurt your chances of getting a job."
Conduct your research into the current salary range in the industry or position you are applying for. It's best to do this before the interview so that if the question of your desired salary comes up, you'll have an answer ready.
"Job-seekers should never lower reasonable salary demands because doing so will just make you appear desperate for the job — and will likely result in you not getting the job offer. And even if you got the offer and accepted it, you would most likely never be happy in your job or with your employer because you would feel you were cheated out of the salary you deserved" says career and job-search expert Randall S. Hansen, Ph.D.
THE MOST QUALIFIED PERSON WILL GET THE JOB
Your resume—skills, experience, and education—will get you through the door and land you that interview. But once you get there, you need to sell yourself. The person who does this best, gives the best answers during the interview and creates the best rapport with the interviewer will most likely get the job.
Dr. Hansen says, "Probably the biggest misconception about interviewing, it is not always the best qualified person who gets the job, but the job-seeker with the best mix of qualifications, interviewing skills, and rapport with his or her interviewer(s)."
So do everything you can to nail that first interview. Come on time, dress to impress and be prepared. Once you've got that invitation to interview, remember to do your research about the company. Check out this article on the Recruitday blog about the top 5 things you need to know about the company.
Looking for a job can be hard, so choose the right advice to listen to. Everyone will have something to say, but not everything you hear will be useful. Make sure you are armed with the right information, an impressive resume, and do your research. Before you know it, you'll be hearing those magic words, "YOU'RE HIRED!"
MAY 03, 2019