EMPLOYERS/HR
IT TAKES A COMMUNITY TO RAISE A TECH TALENT
JUNE 23, 2022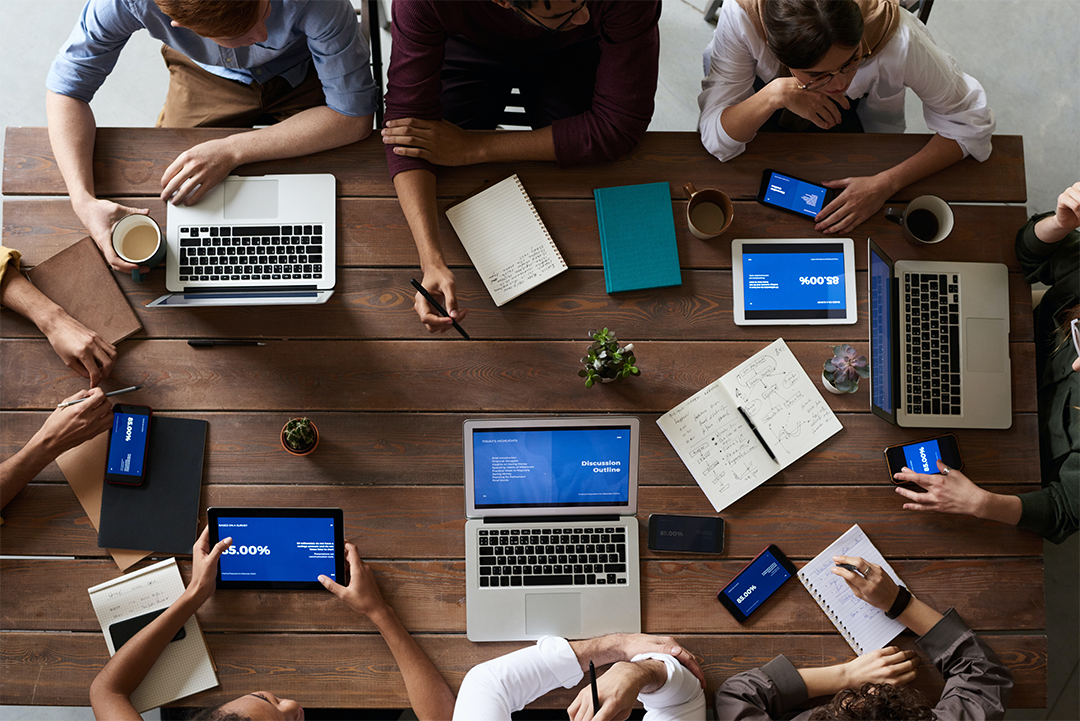 If it takes a village to raise a child, it also takes a community to nurture a tech career starter. The tech industry is an ever-evolving world where a well of new software programs, techniques, and practices never runs dry. For someone to find their place in this vast field, it would be hard to do it alone. Earning academic degrees is a great starting point, but it is in the community where learning opportunities continue to flow.
Community events and socials are integral in molding the new generation of tech professionals. Think of them as a playground where kids share toys and stuff and learn how to skate or ride a bike while enjoying every second. A fresh graduate seeking a career in Data Science can meet a tech professional with the same passion during a community event. Better yet, they can find a mentor who can guide them through the track they wish to pursue.
More than meeting new people in the same industry, a tech community helps individuals discover their potential and specialties in different niches.
A School Away from School
Without strict school rules, policies, and curriculum, a tech community teaches professionals and career starters about the latest advancements in the industry in a more creative and open platform. Their teachers are innovators and experts who share resources about their projects and industry best practices to give back to the community that once raised them. Knowledge expands, and skills get strong when a community promotes growth and development.
Read More: How to Encourage a Growth Mindset During a Crisis
A Self-Discovery
Joining a tech community is an exploration of skills, abilities, and passion. With support from people with the same experiences, individuals can develop a deeper understanding of their greatest strengths and areas where they can improve. In addition, they can discover paths that they never thought they could take. Talking about passion and interests to people willing and excited to listen fuels a person's drive to excel and significantly contribute their talents to the organization they belong to.
For Alvin C., a participant of Recruitday's Community Social "XR and the Future of the Metaverse," being able to ask questions and get credible answers from tech experts helps career starters find the right direction for their chosen tracks. "The question and answer [were] very informative as it included answers on potential career paths. I really appreciated it as I am exploring a potential path I can take after graduation," he said.
A Cultivating Network
The "new normal" has limited face-to-face interactions and in-person events but didn't stop tech individuals from connecting. Virtual community events and socials have taken networking to the next level by making it not just about meeting new people but more about forging ties and helping each other survive the struggles caused by the Covid-19 pandemic.
The tech community creates opportunities for collaboration and innovation between individuals no matter where they are in the country, allowing them to remain productive during this tough time. Bringing community activities up in the cloud expands their reach and engages more people.
One example is the Recruitday Metaverse, a 24/7 tech talent space where individuals can gather in a 3D platform, access resources, or join activities in their avatar forms. It simulates real-life activities in which people can talk among themselves and spend time together no matter where physically they are. Gerald N., another Recruitday Community Social participant, said, "the arrival of metaverse opened a lot of opportunities and possibilities for [the] tech community, which would largely benefit everyone."
Tech communities have never been more vital than today when companies are experiencing a pressing talent shortage. The rapid digitalization and automation of services have significantly increased the demand for tech professionals, but filling tech roles is a huge challenge. Jack Madrid, the Business Process Association of the Philippines President and CEO, highlighted the shortage during a European Chamber of Commerce of the Philippines event. He said there is difficulty in finding enough people to fill IT roles due to misalignment of skills and supply and access to qualified talents.
Growing a local tech community is a step to addressing these industry challenges. It starts with the right platform to bring the talents together. Tech professionals and career starters should have a space to freely share their ideas, thoughts, and experiences and participate in productive discussions. They need lasting relationships and upskilling opportunities for innovation and collaboration to happen.
A tech career should not be a lonely road because aspirants will only succeed if there's an entire supportive community behind them.
Ready to join a tech workforce of driven and motivated professionals? Check the available tech jobs in your chosen track, register in training courses to upskill, or refer your friends and earn today.
JUNE 23, 2022