CAREER GROWTH
THE I.T. FACTOR: IN-DEMAND COMPUTER & IT CAREERS
JUNE 12, 2019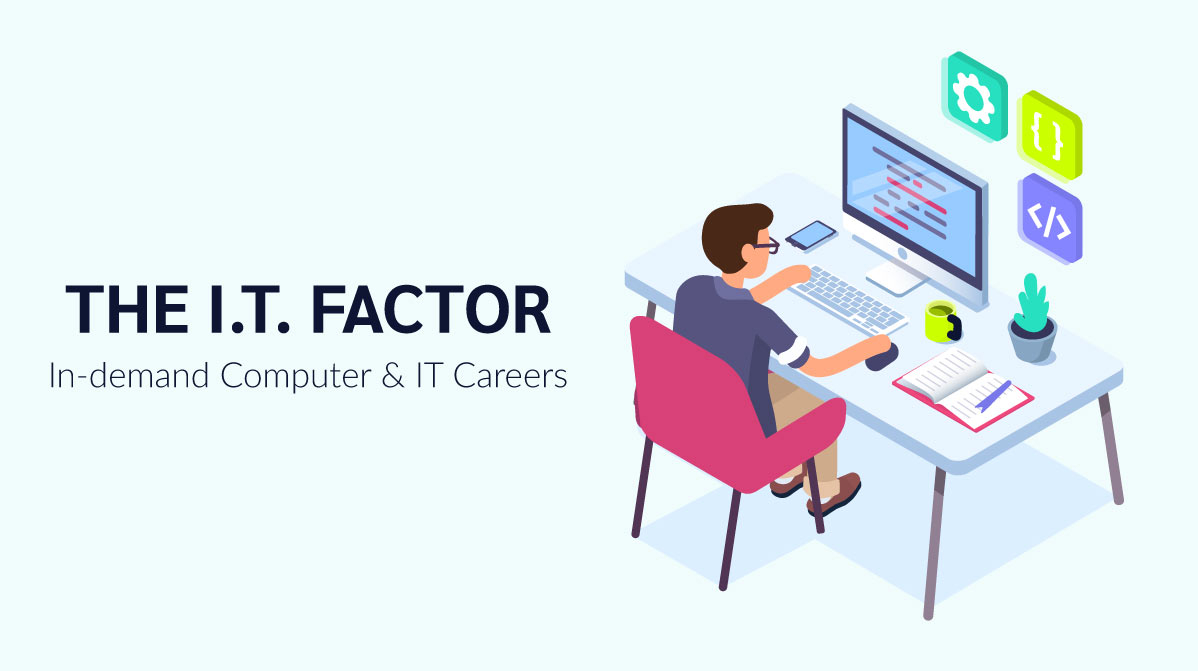 Congratulations!! You are now officially a college graduate, armed with your Bachelor of Science major in Information Technology degree. After all these years of hard work in school, it's time for some hard work at work.
Do you have an idea on what kind of job were you planning to get? How do you think your degree and all the skills you learnt match up to the jobs in the I.T. field?
If you're unsure about where to start or what kind of jobs are even available in the vast world of Information Technology, you can check out some of most in-demand careers for graduates of Computer Science, Information Technology, or similar fields.
Database administrators manage, test, and implement policies to computer databases. This advanced role involves coordinating and generating various reports as needed by various clients. Administrators are also responsible for the design, update, security, back-up, and recovery of the database.
Click here to learn more about Data Administration https://www.recruitday.com/careers/database-administrator
Quality assurance (QA) specialists develop and execute software testing plans and procedures. A QA specialist is responsible to catch, document and report bugs and coding errors to the software development team. They are required to be adept in development environment, database management and component specific software and languages.
Does this sound interesting to you? See if you qualify at https://www.recruitday.com/careers/quality-assurance-specialist
Software developers research, create, modify, and test software applications and systems. They specialize in various fields including web-based, mobile, medical, communications and general computing applications among others. Developers also maintain, improve and debug software post-launch.
Find out if you have what it takes to be a Software Developer at https://www.recruitday.com/careers/software-developer-696
Network Engineers design, plan and implement networks such as intranets, extranets, local and wide area networks (WAN and LAN) and other communication networks. They also model, analyze, assess, maintain and adjust network sizes to meet capacity and volume demand. Qualifications in this post include familiarity with network administration and monitoring, web platform development and operating system software.
Find out more about this job at https://www.recruitday.com/careers/network-engineer
Now it's time to update your CV and start applying for the jobs that interest you, right here on the Recruitday portal. You can visit our Careers page to learn about your career options, jobs available, skills you'll need to develop, and how much you can potentially earn.
---
Got friends looking for jobs too?
You can earn some extra cash while helping out a friend by signing up as a Recruitday Scout. Simply refer fellow techie friends to available jobs - if they get hired, you get cash. Learn more about it by clicking here.
Visit our Careers page by clicking here
JUNE 12, 2019