HELP YOUR FRIENDS FIND GREAT JOBS AND EARN REWARDS WITH THE RECRUITDAY SCOUTS APP
MAY 21, 2019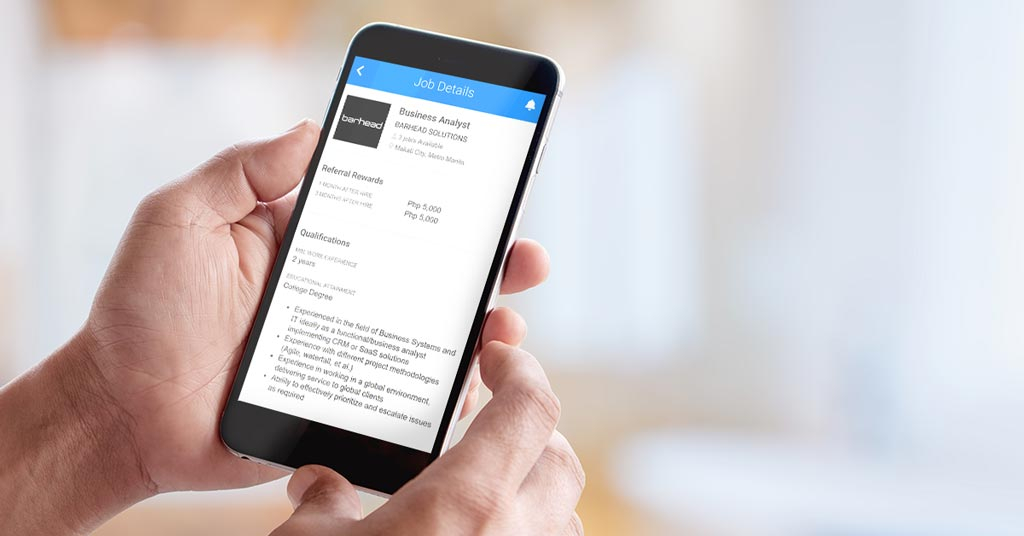 Imagine what it's like being able to earn cash rewards for helping your friend or family member land an awesome job. With the Recruitday Scouts app, you can do just that.

Signing up as a Recruitday Scout is a way for you to help someone you know find a job while earning cash in return when they get hired. The simple process of referring jobs works best through the newly launched Recruitday Scouts app.
The app, which is available for download from the Apple App Store and the Google Play Store, was created in order to make the referral process quicker, simpler, and more accessible for people who want to help someone find a job, earn extra income, or simply have a few minutes of free time.
Anyone can download the app and sign up. Whether you are a full-time working professional, a business owner, a stay-at-home parent, you work online, part-time, have a home-based job, are in-between jobs, or you are still a student, chances are you know someone in your network who is looking for a job or better career opportunities. The app gives you a chance to earn an extra income while helping people with their career - it's a win-win.

Easy as 1-2-3
The process of referring jobs is so simple that it feels just like you are sharing an interesting post or video online with friends on social media. You simply browse, share, and relax.
When you download the app and create a profile, you get access to hundreds of job listings from multiple companies. Each job listing has a corresponding reward amount - this can be anywhere from P1,500 all the way to P20,000.
When you see a job you want to share, all it takes is a few taps and you can share it as a status on your social media profiles or via direct messages. The person you send it to will then go through the application process and all you have to do is sit back and relax (or share even more jobs). Once your referral gets hired, you get notified and then you get paid.

Millions in Rewards
The Scout network continues to grow and is made up of different kinds of people - freelancers, freelance recruiters, accountants, IT professionals, call center agents, HR personnel, domestic helpers, chefs, and so many more.
There have already been a number of Scouts with successful referrals, cashing out their rewards and continuing to share and refer jobs during their free time.
Today, there are P5 million in rewards available for anyone interested in becoming a Scout and referring jobs to their network, waiting to be cashed out from successful referrals. To increase your chances of getting a successful referral, there is also a Recruitday Scouts Facebook Group that is open for anyone to join, where you will find the latest news, updates, job alerts, and even tips for referring.
To learn more about the Recruitday Scouts, click here.
You can download the Recruitday Scouts app for iOS and Android here:
Recruitday Scouts for iOS
Recruitday Scouts for Android
MAY 21, 2019