9 PART-TIME JOBS YOU CAN DO TO BOOST YOUR INCOME
SEPTEMBER 25, 2018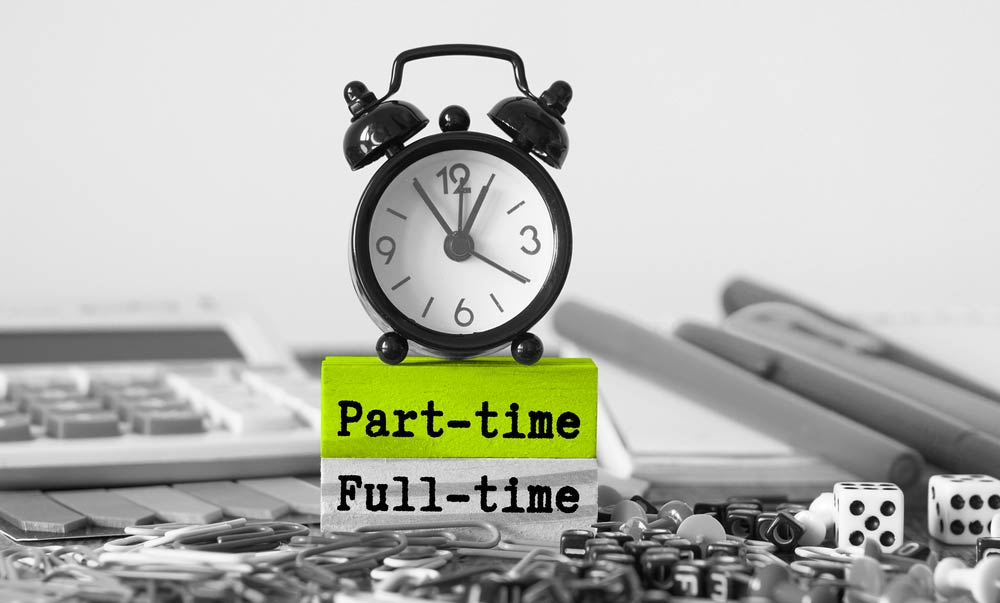 Times are tough, and sometimes having a part-time job can help boost your income. Luckily, there are many ways you can do a little work on the side – both online and offline. Here are 9 part-time jobs you can do to help fill your pockets a little bit more.
Data Entry/encoding
The need for data entry is on the rise, especially online. This is because businesses/individuals are looking for ways to get this done without having to hire someone full-time. Depending on the industry or type of work, data entry isn't always needed year-round. So companies look for freelancers/part-timers instead.
A basic requirement for data entry is the ability to type quickly and accurately. Usually, you will need to get a lot done in a short amount of time. You may also need some knowledge of terms if you're doing data entry for specialized fields like medicine or law.
Transcription, Captioning, Translating
There are online platforms like Speechpad.com and Rev.com that always need transcriptionist. They cater to clients that need transcripts of audio recordings of meetings, notes, and more. Some need captioning of videos while others may even need a translator.
With jobs like this, you are usually paid by the audio minute. The longer the recording you have to transcribe, the more you get paid. This may also increase if the audio is difficult to understand – such as poor quality or thick accents.
Some platforms require you to use professional transcription tools while others don't mind. They only look for accurate transcriptions completed within the specified timeframe.
Freelancer
If you have a special skill, you can become a freelancer online. There is a high demand for freelancers these days. All you have to do is a quick search and you'll find many channels for online jobs. Sites like Fiverr, Freelancer, Outsourcely, and Upwork are some of the most popular. You can even find groups on Facebook where people are looking for freelancers.
Some in-demand jobs are graphic/web design, writing/editing, video producing/editing, social media management, virtual assistance, and more. With the need for different kinds of freelancers, chances are you will find something that you can do.
Referrals/Social Referrals
Referrals are gaining popularity. Ever go to the gym and see a sign, "Refer a friend and get a free training session" or "Refer 10 people and get one month free?" Referrals are a great way to earn cash with the least amount of effort. All you have to do is tell someone you know about that product or service.
Recruitday, for example, is building a community of independent recruiters or
"Scouts"
that help companies find job seekers. Anyone can sign up and start referring.
How it works is that the Scouts see job postings from companies and their rewards. They can then share these job openings with people they know like friends, family, and former colleagues. If the person they referred gets hired, they receive the reward.
A job for a Product Manager or Back-end Software Engineer, for example, offers P15,000 cash reward. That means you get P15,000 for sharing the job posting. Rewards are set by the company so they vary.
You can share job postings through direct messages or by posting on your social media timelines. The more you share, the higher the chances of someone in your network applying and getting hired.
Pet sitter/dog walker
Everyone loves dogs, and some people love cats – right? Why not turn your love for our furry little pals into a way to get some cash? If you know someone who's going away for a few days but can't take their furry friend, why not offer your services? If you have room for a guest, why not?
You can also try dog walking. This type of service is more popular in the U.S. but you might find someone who doesn't have time to walk their dog around BGC.
Social Media Specialist
Almost all businesses are on social media and a lot of them need help. Not all of them want to hire a full-time social media specialist so they turn to people who can manage it part-time. Companies usually look for copywriters – people who will write captions for their post. They also need content creators (designers who can make images/videos), or ads managers.
If you're always on social media and can't keep your apps closed for more than five minutes, this one might be perfect for you.
Tutor
Got an hour or two to spare? You can spread your knowledge and tutor young minds – or people who want to learn how to speak English. Platforms like 51talk always need online English tutors.
Apart from online, a lot of people still look for tutors on-sight, especially high school students who need a little help. Sometimes even your occasional college student trying to prep for their big exams. This is your chance to teach someone in your area of expertise.
Virtual Assistant
Another popular job that's in-demand is a virtual assistant. Most individuals need full-time virtual assistants, but there are still many looking for someone only for a few hours.
The jobs a virtual assistant do vary. You can do anything from encoding all the way to running social accounts and more. It depends on the requirements of that individual. Most of the time, virtual assistants are paid by the hour.
Party Planner
Got a thing for parties? Love planning your friends' birthdays and weddings? Party planning can be something you do on the side since there isn't a demand for this every single day (unless you're a professional Events Planner).
You can start by planning events for your friends and have them recommend you if they're happy with your services. Over time, you can get more clients and might even be able to turn this into a full-time service.
SEPTEMBER 25, 2018