FINDING A JOB
5 WAYS YOU CAN MAXIMIZE TECHNOLOGY FOR JOB HUNTING
JUNE 17, 2019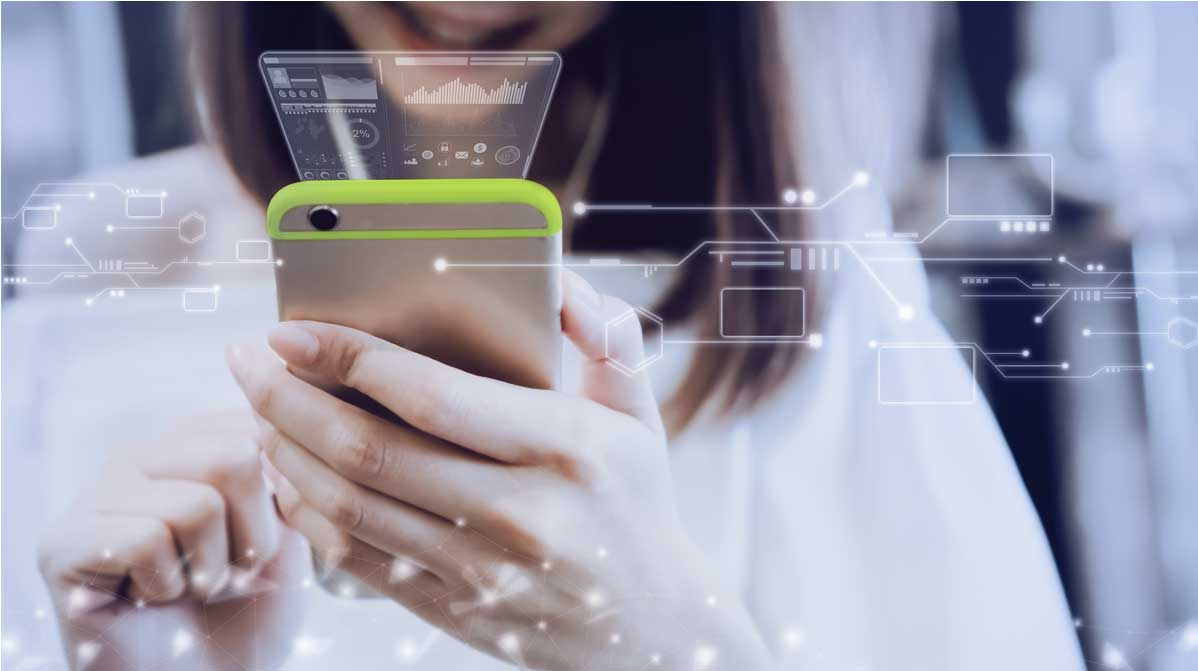 Graduation is an exciting time. It signals the end of all the years you've spent slaving away in school and now you can finally welcome another exciting time in your life. Gone are countless homework, tests, and long nights cramming that have made you abandon sleep altogether. Now, you can now focus on chasing your passions and reaching for your goals instead.
However, it doesn't take long for fresh graduates to realize that transitioning from one chapter of life to another isn't always a smooth road. Making that change from student to employee is not easy, and a lot of challenges await in the world of job hunting.
Luckily, solutions to these challenges are no longer difficult to come by as the world of technology has made our lives a whole lot easier. Getting guidance and answers to questions are already at our fingertips and are no longer the laborious tasks they were before.
Here are five examples of how available technologies can be maximized to aid in the arduous and grueling task of looking for a job, and setting your career off to a great start.
1. Get educated and inspired through Youtube.
From motivational talks that can revv up your new journey, to step-by-step assistance on how to enter the workforce, you will find that YouTube is rich with informational videos on job hunting that you can use to get you energized and ready for that job search.
Check out this TED playlist for inspiration on helping you land the perfect job.
2. Expand your network through Facebook.
The world of job hunting is cutthroat, and the vast majority of job seekers that you're competing with already have a large and strong network of contacts. Those with a larger and stronger network of contacts will be the first to uncover job leads, discover job openings, and locate job opportunities. The key to effectively compete with these people is to build your own powerful network as well.
Optimize the use of social media sites such as Facebook to reach out to people and companies. Don't be afraid to introduce yourself and create relationships. Building a network not only helps you get a good idea of what is out there and available, but a lot of hiring managers prefer to interview people who came recommended before sorting through tons of resumes simply arriving via email.
3. Scout job roles at Recruitday.
The job search platform Recruitday.com (that's us!) recently released a Career Guide to help job seekers and career shifters see basic information on job roles. Job roles are where you can find basic descriptions, general tasks, and skills needed for a specific career, as well as salary information that will come in handy in searching for a job. You can also compare and contrast careers in order to decide which is the right fit for you.
Additionally, you can help your fellow classmates and friends find jobs while getting rewards in return. All you have to do is sign up (for free) as a Recruitday Scout. Then you can share all kinds of job openings to friends. If they get hired, you get paid.
You might even sign up as a Recruitday Scout to your social networks matching friends with job openings for a nice success-based bonus.
The entire system is perfect for fresh grads, first time jobseekers, career shifters, and basically anyone to learn more about career opportunities as well as help others kickstart their careers as well.
Check out Recruitday's Career Guide here.
4. Build your résumé with VisualCV.
Your résumé is a written compilation of your education, skills, credentials, and accomplishments which makes it the most important tool in your job search. It is the first document that your hiring manager will look at in order to decide whether you fit in their company or not. In other words, this is the document that will make or break you.
To be an effective job seeker, you should be aware of the significance of creating an amazing résumé that will help you land you your dream job. VisualCV is a web application that helps with exactly that. It is complete with templates and tools that can help build a powerful résumé. It also has an option that allows you import your résumé and attach a link that can be shared around the web.
VisualCV can be used for free.
5. Prepare for an interview with Virtual Speech VR.
You've successfully reached out to people and companies but the search doesn't stop there. The nerve-wracking interviews await before you can land your dream job. Interviewers not only look for smart answers, but also well-delivered ones, which is why it is important to be well-prepared before going into one.
An application like Virtual Speech VR lets you practice interview questions in photo-realistic environments within virtual reality. You can answer company specific or general interview questions in front of a virtual panel of interviews with features such as eye contact, voice analysis, and others.
The Virtual Speech VR mobile app is available for both Android and iPhone.
JUNE 17, 2019
Find Your Next IT Career
Job opportunities in different tech roles. For all career levels.
CREATE AN ACCOUNT