EMPLOYERS/HR
5 QUESTIONS TO ANSWER WHEN BUILDING YOUR DREAM TECH TEAM
SEPTEMBER 23, 2022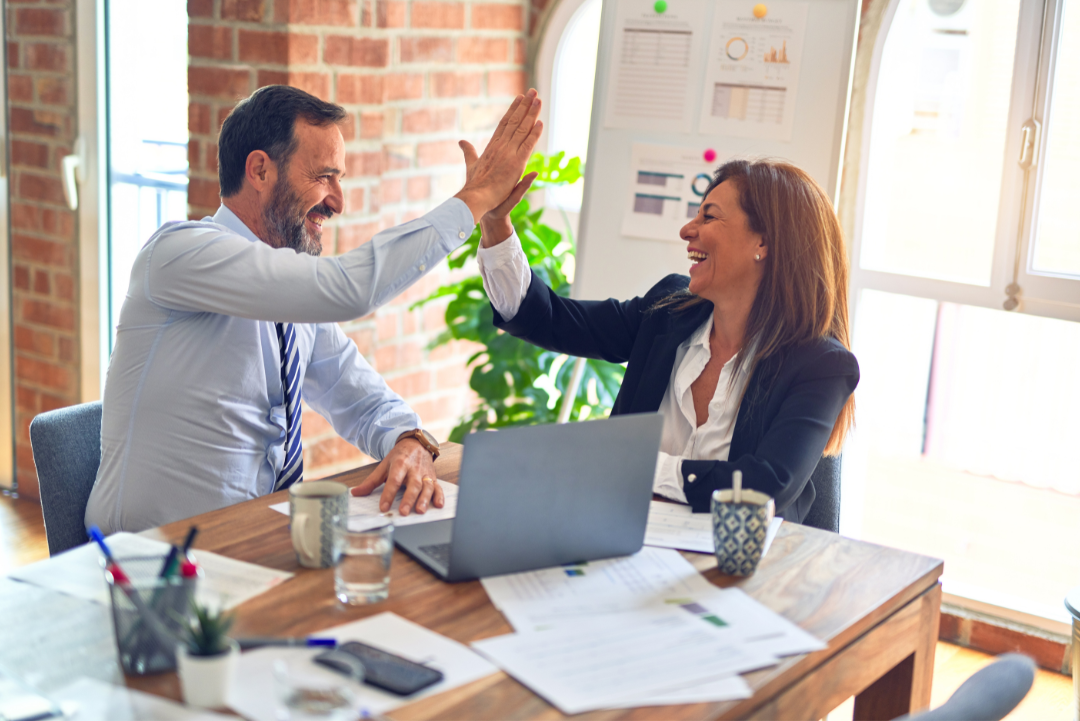 What does your dream tech team look like?
It probably feels good to visualize a formidable tech team who will help grow your business and keep it up with the market's rapid technological advancement. The challenge though is finding the right IT professionals to form your dream team. It's common to struggle in sourcing IT candidates. Statistics show that 20% of new tech hires must be replaced while it takes a month or longer for 68% of companies to recruit a single developer.
However, there are ways to make things a bit easier. There are questions to answer when selecting the candidates to add to your team.
Do they fit your company culture?
Personality, attitudes, and values are just as important as technical skills. One major reason for resignation or termination is a conflict of personalities, vision, and priorities. It's crucial to hire IT talents that match your company's culture and values. If your business values creativity, the candidates you select should reflect the same attributes. Otherwise, no matter how skilled your IT person is, if they don't fit the culture the company strives to create, problems will constantly arise.
How's your hiring system?
Take a close look at your hiring process and see if it's efficient enough to provide candidates with a positive experience. It's essential to wisely use company time and resources in screening, scheduling interviews, and other assessments to avoid delays, which cost money and precious time. Also, top candidates constantly get offers, so a poor hiring system will likely turn them off.


What are the key strengths and skills necessary for your projects?
It's easy to determine that a company needs a software developer, but software development itself is a broad field. You must identify the strengths and skills that your developer must have based on your company's plans and vision. Listing them down will give you a clear picture of the talent you need, and you will instantly know once you find them.
What information should you know from the candidates?
Resumes will only get you so far in seeing whether the candidate fits your company. Also, talent needs are changing, so it's important for businesses to determine whether they can provide the right work environment for their employees. Knowing what to ask from the candidates during interviews will go a long way. Open-ended questions will allow them to expound on their experiences and what they can bring to the table. Inquiring about their needs and priorities will also make them feel your concern about their well-being.
How can you test their technical skills?
Interviews are a great way to build rapport with candidates and feel what it is like talking with them. However, you won't really know the extent of their technical skills until you put them to the test. Figure out the best assessment exams or tools you can use to allow them to show their technical skills and knowledge as well as problem-solving and critical thinking skills.
Building a dream tech team is really not a walk in the park. The challenges that businesses face just to get a single tech professional could be discouraging, so some freeze the recruitment process altogether, resulting in further delays.
If you need help and guidance in finding the right IT people for the team you hope to build, Recruitday can lend a hand. As a tech career platform, Recruitday designed an end-to-end recruitment solution to help companies deal with hiring challenges. The variety of tech roles, training courses, and social events available on its platform attracts thousands of IT talents who become part of its community. Companies may get access to this community and find the right talents for them without having to do all the heavy lifting since Recruitday also does the screening, the vetting, and the initial interviewing to ensure that only qualified candidates for the job will be shortlisted.
To learn more about Recruitday's services for employers, visit this link.

SEPTEMBER 23, 2022
Looking for tech talents to join your team?
Let our team help you recruit, connect, and hire only the best people for your tech job openings. Send an inquiry now!