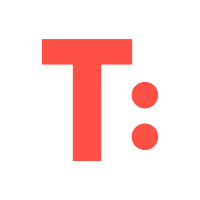 Transcom Worldwide Philippines Inc.
Pasig City, Metro Manila
BPO
About Transcom Worldwide Philippines Inc.
Transcom is a global customer experience specialist, providing customer care, sales, technical support and credit management services through our extensive network of contact centers.
We are 30,000 customer experience specialists at 53 contact centers across 22 countries, delivering services in 33 languages to over 400 international brands in various industry verticals.
Whether onshore, offshore or near shore, we are uniquely focused on delivering outstanding customer experiences, driving satisfaction, brand loyalty and additional sales while also adding insights and value to our clients' business operations.
Transcom has been in the Philippines since 2007. We currently have facilities located in Pasig, Mandaluyong, Iloilo and Bacolod.
Company Details
Office Address
Transcom Center Building, Last Fiestas Road, Frontera Verde Compound, Pasig City, Metro Manila
Company Size
10,001+ Employees
News and Articles

Jobs at Transcom Worldwide Philippines, Inc.