These are the people who take care of us during a pandemic
---
Key points:
Doctors, nurses, and EMTs are at the frontlines

Many different scientists are involved in creating a vaccine or finding a cure

Health advisors provide the public with information they need about the pandemic. They give

recommendations

to the government, or oversee special programs for

different

health cr

ises

.

National government, LGUs, and government agencies must handle overall coordination

There are other roles that indirectly help during a pandemic

We all must remember that

fighting the coronavirus also depends on each and every one of us
---
We are living in trying and uncertain times. COVID-19 has forced us to stay home in quarantine. But there are still people who brave the risk of getting the disease to go to work and take care of us during this pandemic.
While our first thoughts go to doctors and nurses, there are more people and roles involved in a pandemic than we realize. Here are some of the people tasked to take care of us and handle a pandemic.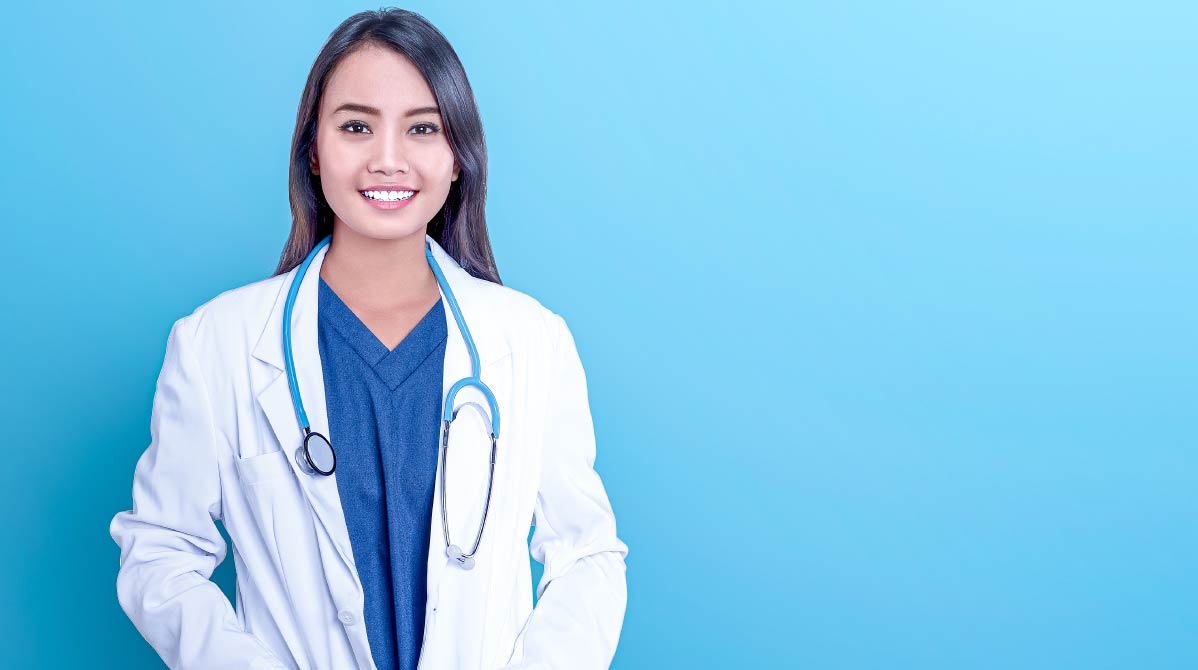 Doctors
Our doctors are at the forefront of this COVID-19 pandemic and basically any health crisis. They diagnose and treat patients and provide supportive care. Both General Practitioners and Specialists are directly needed for treating and managing outbreaks.
General Practitioners (GP) are at the frontline. They are stationed in Emergency Rooms right now. They filter out which patients have a high chance of having COVID-19 when they go to hospitals or clinics for checkups. If a patient's symptoms are mild, GPs can treat them. However, if symptoms get worse and complications appear, they will be referred to a specialist.
Specialists have a more in-depth knowledge of a specific area of medicine. The type of specialist that attends to patients depends on the complications the patient has. In the case of COVID-19, the virus mainly attacks the lungs, which means Pulmonologists will be in charge of treatment. However, other complications can occur, especially with those who have pre-existing conditions. These patients will require other specialists to attend to them.
In really severe cases where patients are brought to the ICU, they are under 24-hour monitoring by nurses. Specialists are also on standby in an ICU, which usually includes Anesthesiologists and even Surgeons. Anesthesiologists are present when a surgical procedure is needed. For COVID-19, they are there to perform intubations that supply patients with oxygen they need. A surgeon may also be called in to perform other, more invasive ways of intubation.
Specialists from other disciplines that don't have direct connections to COVID-19 such as Orthopedic Surgeons, Neurologists, Obstetricians, Oncologists, and others, are actually encouraged to help in our current crisis, especially since more healthcare workers are on quarantine due to exposure and are exhibiting symptoms. Specialists with no direct connection to the disease can still help since essentially, all doctors were GPs before they become specialists.
Infectious Disease Physicians is what we're used to hearing in the Philippines. Infectious disease medicine is a subspecialty of Internal Medicine that focuses on diagnosing and managing infections. They have a high understanding on how bacterial, fungal, parasitic, and viral infections occur and know how to manage unusual or complicated infections. They may be consulted to help figure out a treatment for COVID-19 or may be working the frontlines.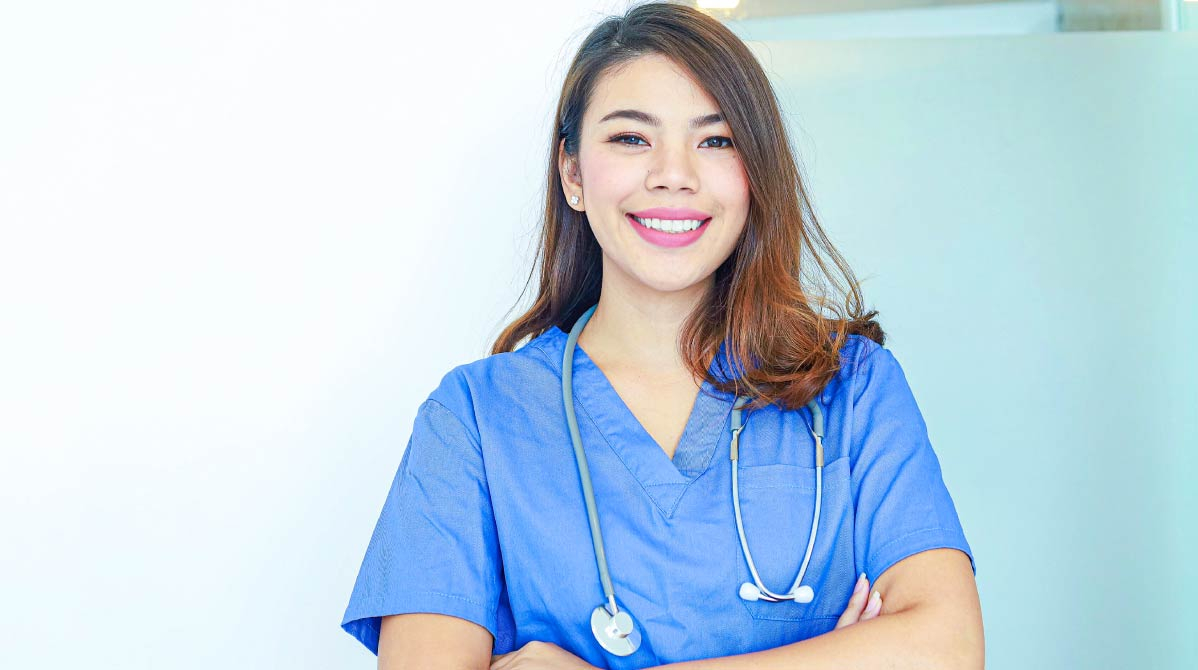 Nurses
Nurses play a significant role in hospitals, clinics, and even private practices. They are there to assist doctors and carry out their instructions. Nurses are at the frontlines, receiving patients in the ER and assessing their symptoms. When the influx of patients is too great to handle, nurses give doctors an overview of each patient so they can assess which patients need immediate care. When doctors become overwhelmed, nurses can also help doctors by suggesting what can be done. They are also tasked to provide constant care for patients who are confined.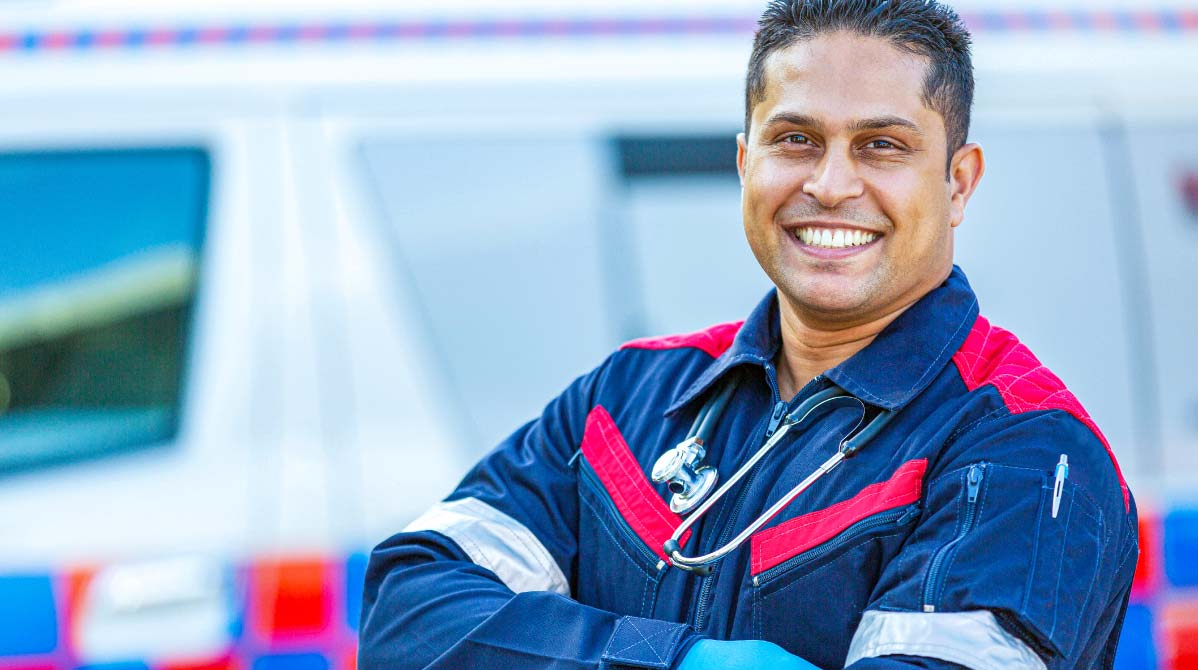 E

MTs and Paramedics
EMTs and Paramedics are sent to emergency sites when people call emergency hotlines. Emergency Medical Technicians or EMTs are health professionals who take care of patients at an entry-level. If there is an accident or a traumatic emergency, EMTs are called to provide medical care. They usually arrive together with an ambulance.
Paramedics are licensed healthcare professionals. They are the highest level of EMT certification. Paramedics can provide complex and advanced life support to patients before they reach a hospital such as inserting IV lines, administering drugs, or even applying pacemakers.
In the case of COVID-19, a person might call an emergency hotline because they have difficulty breathing. EMTs and paramedics are the first responders who go to the patient and provide supportive care such as ventilation until the person reaches the hospital for further treatment.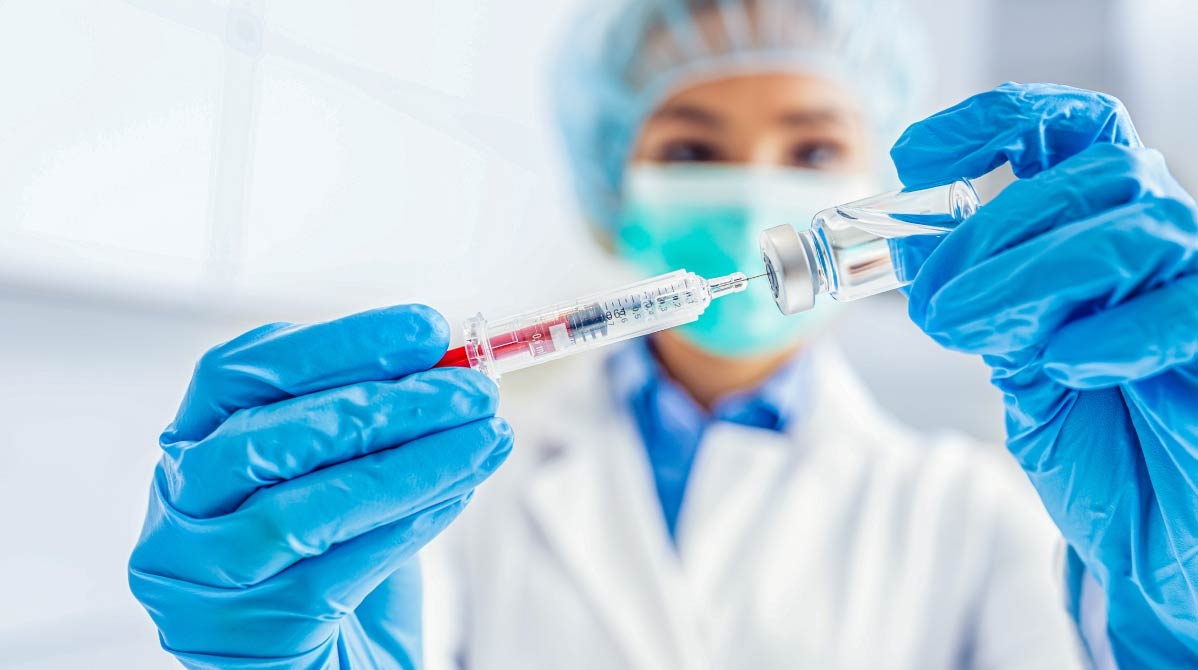 Vaccine

S

cientist

/

Vaccine Researcher
Vaccines have been developed throughout history to help the prevention of diseases. Vaccine Scientists/Vaccine Researchers are stationed at universities, government/non-government laboratories, special agencies, or hospitals all over the world. People who become Vaccine Scientists usually start with an undergraduate degree in fields like molecular biology, chemistry, biochemistry, or microbiology.
Currently, there is no vaccine available to treat COVID-19, however many scientists have been racing against the clock to get one developed and deployed to the public. Recent news has been published that the first volunteers in a study of an experimental COVID-19 vaccine developed by Moderna Therapeutics have received their first doses. While the testing may take at least one year to complete, their studies are taking us a step closer to finding a cure.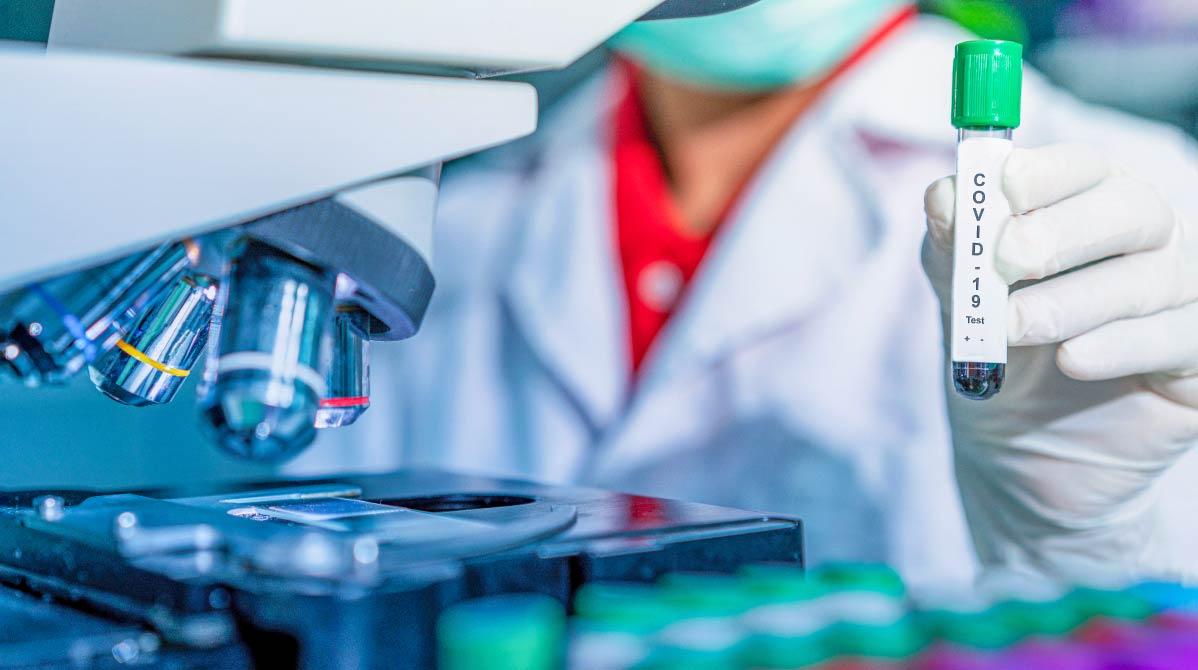 Epidemiologist
An Epidemiologist is a scientist who specializes in the study of how diseases are spread. They investigate patterns and causes of disease. Their goal is to reduce risks and occurrences of health issues through research, community education, and health policies. They also help keep the public informed on how to maintain and improve public health. Epidemiologists can work in universities, government organizations like the Centers for Disease Control and Prevention (CDC), National Institute of Health (NIH), World Health Organization (WHO), or the Department of Health (DOH) in the Philippines.
Microbiologists

& Virologists
Little do we know that microbiologists actually have a big impact on our lives. They ensure that our food is safe, they can develop green technologies, they track the role of microbes in climate change, and they can find ways to help treat and prevent diseases.
Microbiology is the study of microscopic life, or tiny living things such as bacteria, fungi, viruses, and more. For this pandemic, microbiologists are studying SARS-CoV-2 (the virus that causes COVID-19) and trying to understand how it works so vaccines and medications can be developed. They will also track any changes in the virus, conduct constant research, and give scientific advice to medical staff in hospitals.
Virologists are a specific type of Microbiologist. They are medical doctors that oversee the diagnosis, management, and prevention of infection. They basically specialize in all kinds of viruses, from common ones to emerging ones. They may work in hospitals to help with diagnosis and treatments, but may also work in research facilities to study the response of viruses to antiviral drugs.
Recently, a letter that a top virologist in Belgium sent to his children has been shared by Business Insider explaining to them how to keep safe during the COVID pandemic, which includes keeping your hands below your shoulders if you need to go out.
Biotechnologists
A Biotechnologist uses biological organisms to create and improve products or processes. They can work in various industries such as agriculture, food, environmental conservation, and medicine. Medical biotechnologists are currently conducting research to produce new pharmaceutical drugs and treatments. If COVID-19 needs its own special drug or treatment – biotechnologists will be involved in this process.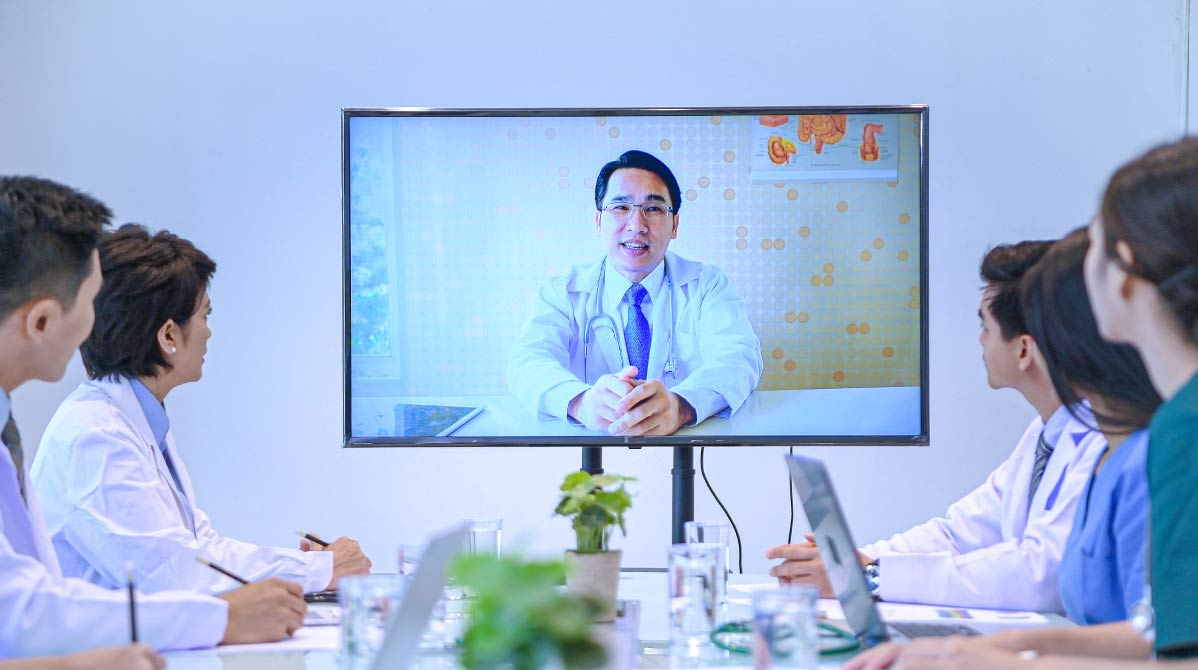 Health Advisors
Health Advisors can vary from doctors to scientists and work in different levels, but they generally work in departments/agencies of the government, NGOs, or international agencies to oversee special programs related to health.
The Netflix documentary series 'Pandemic' gives us a peek into the work of some of the people involved in taking care of and preparing for a pandemic. The series follows Dr. Dennis Carroll and Dr. Syra Madad – both of whom function as a type of health advisor.
Dr. Dennis Carroll is the Director of the U.S. Agency for International Development's (USAID) Pandemic Influenza and other Emerging Threats Unit. He provides strategic and operational leadership for the agency's programs. In the series we see him traveling the world, visiting farms and other places where the next influenza pandemic might start
Dr. Syra Madad, on the other hand, is the Senior Director of the System-wide Special Pathogens Program at NYC Health and Hospitals. Her job is to manage and contain any outbreaks to New York. We see her giving talks and conducting training on how to prepare and handle outbreaks.
In the Philippines, the officials at the Department of Health serve as our public health advisors. They give advisories on what we must do to stay protected and prevent the further spread of COVID-19 as well as updates on the current situation. They may also give advice to the national government on how to handle the health crisis.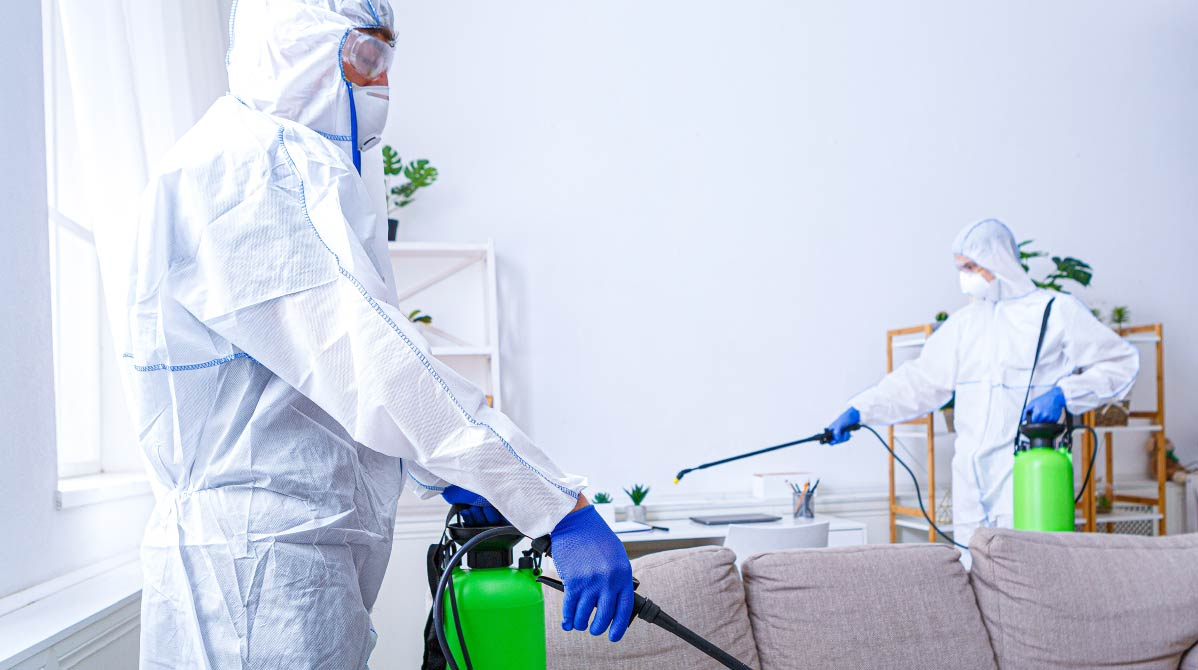 Sanitation Workers
We have seen sanitation workers going around our barangays cleaning and spraying disinfectant to keep the area clean, but we also have sanitation workers at hospitals and clinics to ensure that they are clean. This is extremely important in hospitals where the highest concentration of the virus is located. Sanitation workers need to ensure that those areas stay clean for both doctors and patients.
Their importance has been highlighted through a post made by a janitor in Marikina. His picture while wearing PPEs with the caption, "Hindi po ako doctor, hindi rin po nurse, I am just a janitor, but proud to be part of what they call 'PRONTLINER'," has reached 50k shares as he takes pride in his work and reminds us that even our sanitation workers are at risk.
Government Officials
In pandemic preparedness and response, the national government should be the natural leader for overall coordination and communication efforts. They need to unify efforts and responses of all departments, agencies, and local government units involved.
They have the power to enact or modify legislation and policies required to optimize preparedness in all sectors. The latest law approved by the President on March 25, 2020, was the "Bayanihan to Heal As One Act", or Republic Act No. 11469 which is;


AN ACT DECLARING THE EXISTENCE OF A NATIONAL EMERGENCY ARISING FROM THE CORONAVIRUS DISEASE 2019 (COVID-19) SITUATION AND A NATIONAL POLICY IN CONNECTION THEREWITH, AND AUTHORIZING THE PRESIDENT OF THE REPUBLIC OF THE PHILIPPINES FOR A LIMITED PERIOD AND SUBJECT TO RESTRICTIONS, TO EXERCISE POWERS NECESSARY AND PROPER TO CARRY OUT THE DECLARED NATIONAL POLICY AND FOR OTHER PURPOSES

The law allows the President the authority to "exercise powers that are necessary and proper to carry out the declared national policy. The President shall have the power to adopt the following temporary emergency measures to respond to crisis brought by the pandemic" (Section 4)
On a local level, LGUs take care of their cities/municipalities and are in charge for carrying out orders from the national government or making their own decisions where they see fit, and if within the realms of the law.
We also have people who work in our government agencies, especially in the Department of Health who provide advisories for the public and track the virus.
ROLES THAT INDIRECTLY HELP DURING A PANDEMIC
Manufacturers & factory workers
Certain manufacturing companies still continue to operate if they fall under the category of 'essential goods' and medicine. These also include the manufacturing of products like rubbing alcohol and disinfectants, PPEs such as face masks, face shields, bodysuit, etc.
Food manufacturers continue to produce to ensure that we have enough supplies to last during the quarantine. In a post on Facebook, San Miguel Corporation assured the public that they (along with other manufacturers) are making enough food for everyone. San Miguel Corporation is one of our largest producers and distributors of food.
Additionally, the country's biggest liquor companies such as Ginebra San Miguel, Asia Brewery, and Tanduay Distillers have started making 70% ethyl alcohol in their facilities to meet public demand and to donate to DOH, the military, and police. Emperador has also pledged to donate 1 million liters of alcohol by supplying raw materials to a producer that will denature it into a disinfectant that can be used.
Engineers in utility companies
Engineers continue to work in utility companies and power plants to ensure that we have water and electricity throughout this pandemic. Different engineers are involved, such as Civil Engineers, Electrical Engineers, Mechanical Engineers, and Structural Engineers.
Industrial Designers
Industrial Designers design products that can help make life easier and more comfortable. They are able to create immediate and unconventional solutions and products to help out during a pandemic.
News about how UP Diliman industrial designers, chemists, and engineers developed a sanitation tent has been shared online, highlighting how industrial design can play a key role during a crisis where resources become limited. Additionally, 3D printers, which are popularly used in industrial design applications, are now being used to address the demand for PPEs by creating 3D printed face shields for COVID-19 frontliners.
Individuals, families,

communities

,

businesses,

organizations
We also need to consider all the individuals, families, communities, and organizations who are doing their part to help. Groups and individuals have been organizing ways to donate money, food, or PPEs to our healthcare workers, as well as finding ways to get supplies to them amidst quarantine.
More companies and businesses pitch in to do their part – whether through requesting donations such as Aboitiz Foundation Inc's Kinder, or by offering their services and resources to help in deliveries. Angkas has started offering food deliveries aimed to help their riders continue to earn during this time while also providing the public with services while on quarantine.
If you are interested in donating, Booky has a list of where and how you can donate for COVID-19. Find it here: How To Help Out Amid The COVID-19 Crisis.
Lastly, we have individuals who have been following advisories to stay home unless going out for essentials (meaning food, water, or medicines) that are helping to flatten the curve by slowing down the transmission of the virus and reducing the risk of overwhelming our hospitals.
We all must remember that fighting the coronavirus also depends on each and every one of us.