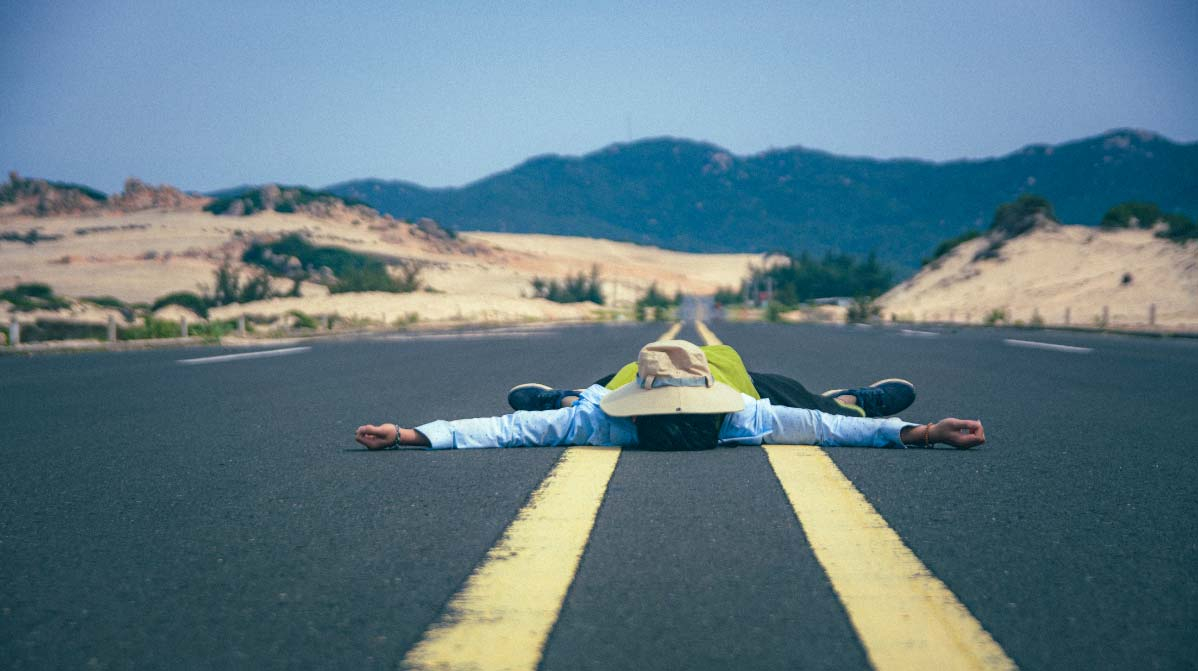 Take These 3 Big Steps to Bounce Back From Losing Your Job
Things don't always go as planned. At one point, everything seems set. You have your work. You have your direction laid out. You have your never-failing salary. You have the means to live your life. You tell yourself you're happy and that you're lucky to be where you are.
Then it hits. Hard. Like a ton of bricks.
You're suddenly unemployed.
You've lost your job, you've been laid off, maybe even been fired; there are several reasons but the reality is always the same - you go from employed to unemployed. It's time to go back to the drawing board and think about how you're going to make it out alive. The pressure is on, for money runs out. Staying still is not an option. But what to do exactly?
Step 1: Understand Your Situation and Gather Your Energies
It's important to put things into perspective - it's not the end of the world. Life happens, and by losing a job, you are undergoing what countless others have gone through and will go through until the end of time. The good news is that there are always more jobs and new opportunities.
What is important is to first realize what happened and do an analysis of how you lost your job. There are many possible reasons why, but your reason is important because it can be a learning point for you - something you can improve on and learn from.
Ask yourself, what happened? What circumstances triggered my departure? Was it an error on my part? Bad communication with my colleagues or boss? Lack of performance? What value did I not bring to the table? What held me back from giving what I could?
Once you understand what happened, then you can begin working on how to improve. Instead of focusing on how unfair things were, make the situation work for you instead of bring you down.
It's important to do this while things are fresh, while the details are still clear. Instead of letting it get you down, let it become a point of learning to help you transform into the best version of yourself.
Also, it's important to take care of yourself because sometimes we forget because of the grief and drama that ensue. Don't let yourself get sucked up by the negative feelings of bitterness, anger, and sadness that often come. Letting those feelings eat you up just damages you and prevent you from bouncing back quickly.
Eat healthy, get some sleep, go to the gym, read a book, maybe even go on a trip - do anything you feel you can afford given your time and savings. It's your chance to get the rest and relaxation that your body has longed for. Prepare your mind and body for the next stage in your life, whatever that looks like.
It's also important to use this time to develop your relationships and friendships. When going through a tough experience, there's nothing better than the support from those you love and care for. You never know if new opportunities may come up by simply asking a friend for a referral or some help.
Step 2: Do a Self-Examination and List Your Possibilities
Once you have analyzed your situation and gotten your mind and body in order, it's time to get to work and immerse yourself in a deep self-examination. It's time to ask yourself where you are in your journey, what your plans are, and what your mission in life is.
Ask yourself if what you've been doing is in line with that goal. Are you happy in your industry? Do you have skills in other fields which may interest you? This is your time to re-discover yourself so that you can re-align with your vision of the future and know where to dedicate your time and energy. Take a look at some of these listings to spark your brain.
Now that you have a clearer picture of where you're headed, it's time to take things a step further and discover your potential leads and possibilities. Do you know someone in your network who can point you in the direction that you want to go?
Personal referrals go a long way to opening doors and finding new job opportunities. Another way to job hunt is to make use of online job portals such as Recruitday.com to discover available jobs and the requirements and expectations of each.
Step 3: Apply and Get to Work
Once you come up with a direction and a tentative list of companies, it's time to get back out there and apply. Don't hold back. Don't be afraid. Rework your CV, make some calls, do everything to get that opportunity to bear fruit. You know what to do, you know yourself better, you've been there before, and now you can do it better.
Visit Recruitday.com to discover your dream job. If you know anyone looking for a new opportunity, refer them through Recruitday as a Scout and earn rewards while you're at it.