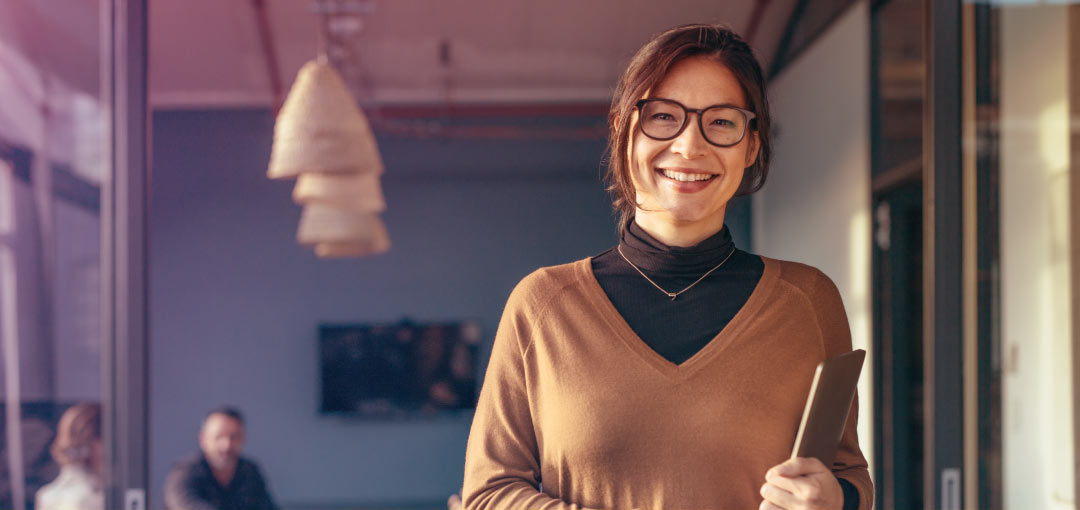 How To Become a Business Excellence Manager
---
IN THIS GUIDE
What is Business Excellence

What does a Business Excellence Manager

do?

General duties and responsibilities

Educational background, certifications, and years of experience needed

Things to learn and skills to develop
---
Every business wants to grow, succeed, and be at the top of their market. Large organizations are usually able to get there with the help of a Business Excellence Manager. Although, many smaller organizations, or even startups, have their own version of a Business Excellence Manager.
As the name quite clearly suggests, this role focuses on making a business, well, excellent. This top-notch role is one to aim for amongst Business Administration graduates and individuals with a strong drive to challenge the conventional alike.
If you have a knack for identifying problems and coming up with solutions to fix them, or you enjoy creating processes and strategies for growth and continuous improvement, this role may be something to aim for in the future.
Here is a quick guide on how to become a Business Excellence Manager.
What is Business Excellence?
But first – what is it?
Business Excellence is defined as a collection of proven practices for how a business should operate to become highly efficient and the best they can possibly be. It involves improving aspects such as customer outcomes and increasing productivity through key processes driven by organizational leadership and management.
It focuses on the creation and execution of strategies for the continuous improvement, transformation, and growth of a business. These strategies aim to lower operational risks, lower operating costs, increase revenues, and create value for customers and shareholders. It is the execution of these strategies more consistently and reliably than the competition to ensure the continuous growth of the business – which is why a Business Excellence Manager is essential to businesses that belong in highly-competitive markets.
What does a Business Excellence Manager do?
As a top executive, Business Excellence Managers create the strategies and policies to ensure that the business or organization meets its goals, continues to grow, transform, and improve. These strategies and techniques aim to drive greater efficiencies and productivity at scale.
Some of their general duties and responsibilities include:
Establish and execute departmental/organizational goals, strategies, policies,

procedures

Analyze processes end-to-end and create diagnostics using Six Sigma and Lean methodologies to identify improvements

Identify process improvement opportunities and create projects to accomplish them

Solving problems that arise related to business operations and come up with strategies and solutions on how to solve it

Directing or overseeing the organization's financial activities

Managing general activities related to the product made or services provided

Analyze financial statements, sales reports, or other key performance indicators in order to find areas of improvement
Education

al Background
The position as a Business Excellence Manager usually requires a bachelor's degree, usually from any field. However, having a degree in Business Administration, Business Management, Organizational Management, or similar, can definitely be an advantage since a Business Excellence Manager deals with business strategies – the foundations of which you learn from a business-related course.
Some organizations, especially larger ones, may require a master's degree in business administration in order to become a Business Excellence Manager.
Certifications
This role usually requires a Six Sigma Master Black Belt (MBB) certification; however, it may depend on the organization.
Years of Experience
This position is a top-executive position in most companies, so it will usually require many years of experience – anywhere ranging from 8 – 15+ years. Of course, there are exceptions, however previous experience with similar work (operations, process, or quality) is key.
Things to learn and s

kills

you need

to develop
Broad financial knowledge

: Knowing the fundamentals of business finance will be helpful. Learn about budgeting, profit plan containment, and similar.

Continuous improvement methodologies:

Lean Thinking, Six Sigma, OKAPI, and Scientific Management to name a few

Communication

:

You must be able to communicate clearly and persuasively in order to discuss issues, negotiate with others, direct employees, or explain policies and proced

ures to those inside and outside of the organization.

Leadership and influence

: As this

is

a top-executive position, you must learn to become a good leader in order to successfully coordinate policies, people, and resources.

You must be able to provide guidance, direction, and motivation to people in the organization

Strategic thinking and execution

:

Decision

-

making

:

Deciding on strategies

,

policies

, and the best course of action

will become a part of your daily routine

as a Business Excellence Manager

. Strong decision-making skills are important in order to

effectively

lead and manage an organization

.

Problem solving

: Part of the key tasks of a Bu

siness Excellence Manager is to find problems in operations or processes and to find a solution in order for the business to grow and continuously improve. Recognizing shortcomings and being able

to come up with and carry out solutions is one of the most important skills to develop.

Management

: Being able to direct the operations of the organization is key to this position. You must be able to manage business plans as well as employees

Time management

: You will be handling many tasks all at once, so you need to develop good time management skills to get everything done.
Becoming a Business Excellence Manager will take time – you will need to hone in and master your skills, learn to be a leader, gain industry knowledge, and accumulate years of experience, but it is a role worth the dedication.
Do you know someone who would be perfect for this role?
Refer them and earn rewards when they get hired. Check out some of the Business Excellence (and similar) jobs that you can refer here.