FINDING A JOB
TOP 4 HIGHLY SOUGHT-AFTER IT ROLES IN 2023
MAY 25, 2023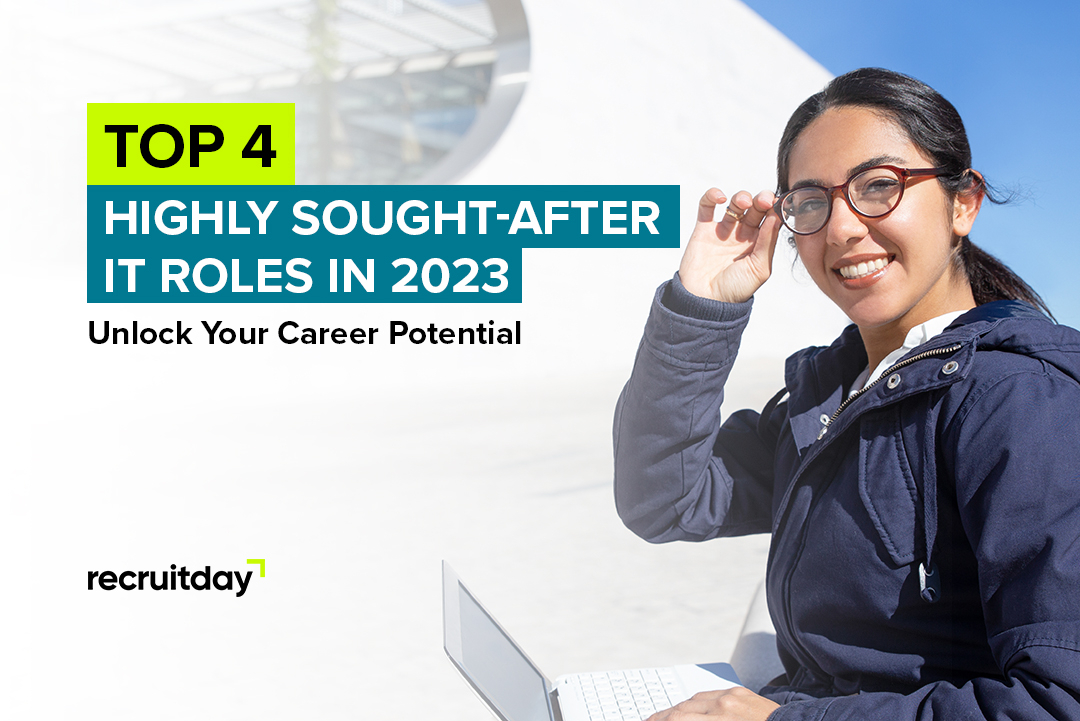 Top 4 Highly Sought-After IT Roles in 2023: Unlock Your Career Potential
The COVID-19 pandemic has impacted numerous industries, causing many to face closures and layoffs. However, one industry has remained resilient and continues to thrive amidst these challenging times—the IT industry. If you're considering a career in IT, here are the top four roles that companies are actively seeking in 2023.
Technical Consultants with SAP Expertise Technical Consultants play a crucial role in assisting businesses by tailoring systems to meet their specific needs. They possess advanced programming skills and are adept at providing technical support and troubleshooting tasks. In today's market, Technical Consultants with expertise in SAP (Systems, Applications, and Products) are particularly sought after. If you have experience with ERP and CRM software like Microsoft Dynamics Nav, Oracle E-Business Suite, Netsuite ERP, or Salesforce, this is a great opportunity to explore. To learn more about this role and apply as a SAP Technical Consultant, visit Recruitday's Career Guide.





Functional Consultants with ERP Implementation Expertise Functional Consultants, often referred to as SAP or Oracle Consultants, are subject matter experts responsible for planning, designing, and overseeing the construction of software systems. They collaborate closely with Business Analysts, Technical Consultants, and Software Engineers to ensure successful implementation. Similar to Technical Consultants, Functional Consultants work with ERP and CRM software such as Microsoft Dynamics Nav, Oracle E-Business Suite, or SAP CRM. If you possess skills in workflow and security configuration, business process analysis, and documentation, this role may be a perfect fit. Explore Functional Consultant opportunities and submit your resume through Recruitday's platform.





IT Support Specialists for Seamless Operations With the increasing reliance on technology, the demand for IT Support Specialists continues to grow not only in IT companies but also in the Business Process Outsourcing (BPO) industry. These professionals oversee computer systems for businesses and provide assistance to system users, both internally and externally. To excel in this role, you should possess knowledge of common IT systems, troubleshoot hardware and software issues, and have experience in technical writing. Strong problem-solving and critical thinking skills are essential for delivering exceptional support. Discover more about the responsibilities and career prospects of IT Support Specialists.





Quality Assurance Specialists for Software Testing Quality Assurance (QA) Specialists, also known as QA Engineers or Software Testers, play a crucial role in ensuring the reliability and functionality of software applications. They develop and execute comprehensive testing plans, identify and document bugs and coding errors, and collaborate closely with the software development team. QA Specialists should be well-versed in the development environment, database management, and specific software and languages. Proficiency in test case management software such as Test Manager or defect tracking software like Jira is highly beneficial. If you have a keen eye for detail and a passion for ensuring software quality, explore the rewarding field of QA Specialists.
These four IT roles offer exciting opportunities for career advancement and professional growth. Whether you're an experienced professional looking to switch roles or a recent graduate eager to embark on an IT career, these positions provide a strong foundation for success. Visit Recruitday's platform to find more information about these roles, submit your resume, and unlock exciting career opportunities in the IT industry.
(Note: The salary figures mentioned are subject to market conditions and may vary based on factors such as experience, company, and location.)
Remember to stay updated with the latest industry trends and continuously develop your skills to remain competitive in the dynamic field of IT. Start your journey towards a thriving IT career today!
MAY 25, 2023
Find Your Next IT Career
Job opportunities in different tech roles. For all career levels.
CREATE AN ACCOUNT