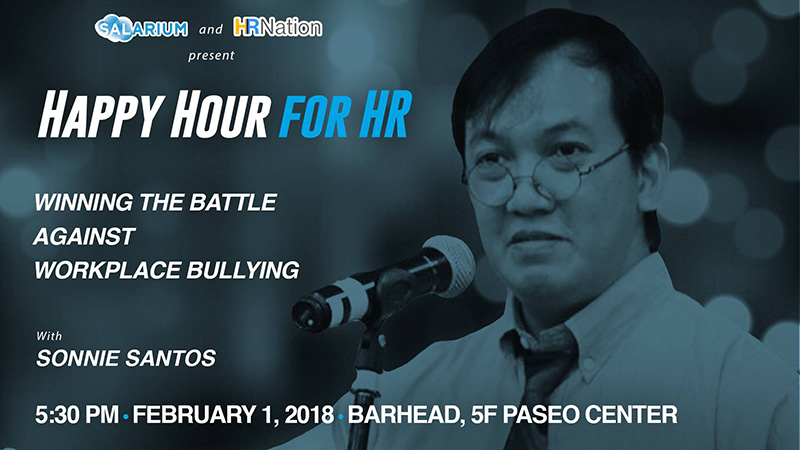 Happy Hour For HR: Winning The Battle Against Workplace Bullying
Having a hard time working with difficult employees and tyrannical bosses? Join us for this year's first, Happy Hour for HR as we discuss one of the most controversial topics in human resources: workplace bullying!
This month, we'll be joined by award-winning People and Organization Development advocate, strategist, and keynoter, Mr. Sonnie Santos.
Sonnie is a seasoned executive and strategist for People Management & Organization Development with emphasis on the use of HR Tech, Branding and Strategic Marketing and Communications. He blogs on A.S.K. Sonnie, which was awarded the Best Corporate and Brand Blog in the Philippines.
Event Details
Date: Thursday, February 1, 2018
Time: 5:30 PM
Place: Barhead Solutions, 5F Paseo Center, Paseo De Roxas, Makati City
For reservations, click here.
You can also catch the livestream of the event on Recruitday.com's Facebook Page, on February 1, starting at 5:30 PM.

Luis Baring
Community Engagement Manager at Recruitday. In pursuit of the ideal workplace.