YAM, MCC PLUS, AND JOBS IN MUNTINLUPA: WHAT'S NEW IN MUNTINLUPA?
MAY 30, 2018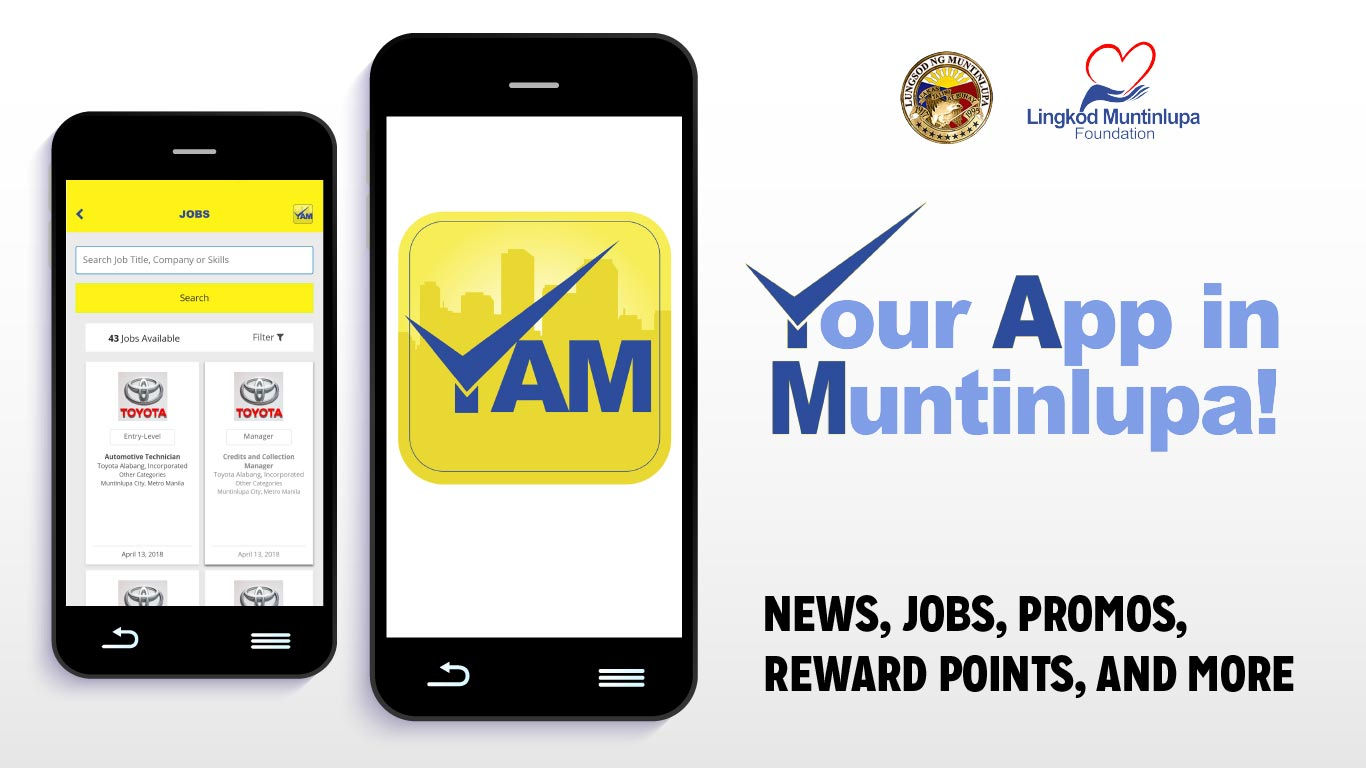 Good news! Residents of the city down south can now participate in the
Muntinlupa Care Card Program
, get to know more of the city, and
find jobs in Muntinlupa
- all on one mobile app.
Ayala Malls South Park was host to the
Muntinlupa Care Card Plus (MCC Plus)
and
YAM Mobile App
launch last May 29, 2018. The event was to introduce the MCC Plus as well as the YAM mobile app and all the features that come with them.
Yan Ang Muntinlupa!
We use apps every day for basically everything - paying bills, chatting and connecting, finding jobs, and so on. For those who live or work in Muntinlupa, the Yan Ang Muntinlupa (YAM) Mobile App can do all of that and more. The app, which officially launched during the event, is aimed towards Muntinlupa Care Card (MCC) members, residents, students, or workers in the city.
The many features of the app include
information about the MCC program
, instructions on how to ride the
Muntinlupa e-Jeepney
, getting to know different places of interest to visit, having the city's important contact information readily available, and receiving notifications on the latest news and events happening in the city. Users can even chat with the city government by sending feedback.
But another cool feature that the app is its jobs engine powered by
Recruitday.com
. In the app, you can find and apply for
jobs in Muntinlupa
, so if you're a resident, you don't have to move away.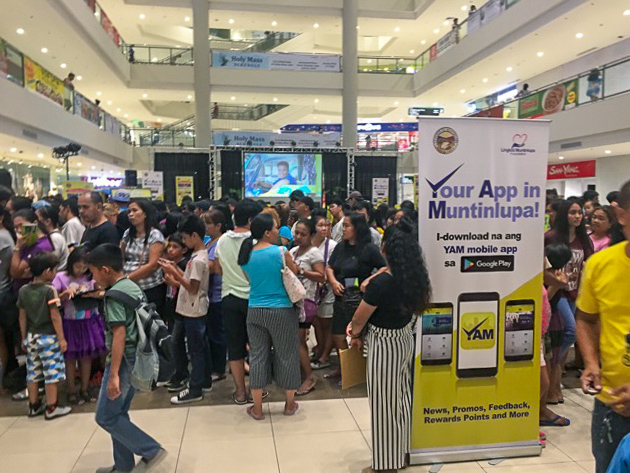 Muntinlupa Care Card
Part of the launch was for the Muntinlupa Care Card Plus. The card can be used by the city residents to receive cash benefits and make cashless transactions. Student scholars, senior citizens, and small businesses also have access to the Muntinlupa Care Card (MCC) Plus to receive cash benefits and allowances. The card can be used to payments in 5,000 sari-sari stores and small businesses around the city as well as for e-Jeepney rides. Three types of cards are available - one for ages 6-17, one for ages 18-59, and finally one for senior citizens.
---
The YAM mobile app is available on the Google Play Store or you can download it here.
Looking for a job in Muntinlupa? Click here: Muntinlupa Jobs

Looking for jobs in other parts of Metro Manila? Click here: Find Jobs