WHAT ARE THE ODDS: 5 UNIQUE JOB OPENINGS IN THE PHILIPPINES
APRIL 26, 2019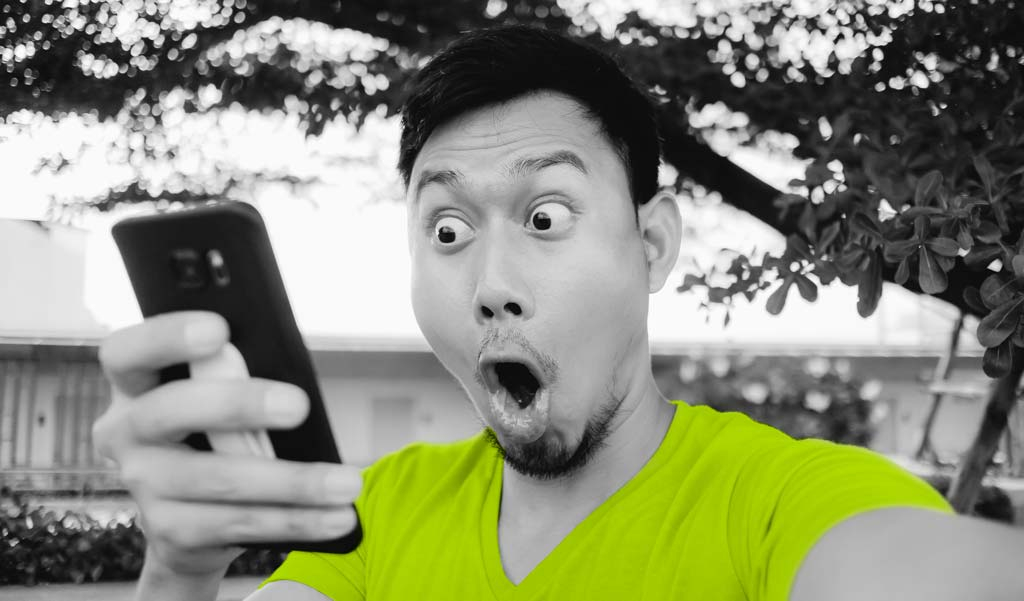 There are a lot of people out there who are not satisfied with their jobs or just plain bored with office work. On the other hand, there is also a small group of people who do jobs you will never believe exist — and for some serious cash too. Not everyone is cut out for a 9 to 5 job (and that is totally fine). Some of us just want to add a little more variety to our lives, whether it be for the time being or a lifelong career. The good news is that there are plenty of unique options.
From the crazy to the cool, the serious to the silly, there are tons of jobs out there that you might not have heard of. Some people have forgone the most common career routes and have decided on something a little more abstract, like being a greeting card artist, jewelry designer, or cruise line employee.
These jobs do not only happen exclusively in one country. In fact, the Philippines has its fair share of unique yet equally interesting job openings. In case you're in the market for a new career, here are some options you might consider for a career shift.

1. Mystery Shopper
The job of a mystery shopper is much like the job of a secret agent. You need to present yourself as a regular customer in certain shops and see whether the management and the staff are doing their job. The data you will collect will be used for retail improvement and market research.
Aside from the excitement this job brings, you can earn around P2,000 per shop. One company who opens its doors for this unique job is SatisFIND. Born out of a merger between the Philippine company Customer Insights Worldwide, Inc. and Indian company Kaiz Consult, SatisFIND has been offering customer experience measurement studies in Asia and the Middle East for quite some time. Their services include market research and customer insights based on secret shopper reviews.
2. Bike Courier
Bike couriers, or bike messengers, provide a valuable service in cities where traffic poses a transportation hassle. Because bike couriers are not deterred by traffic jams or parking problems, they can often get across a city faster than if they were driving a car.
Pedala Bike Messengers, is a social enterprise, a business that considers three bottom lines: profit, environmental action, and social gains. Pedala offers cost-effective, if not faster, same-day delivery courier services primarily for small and medium enterprises.
3. Pokemon Lure Managers
Yes, you read that right. Pokemon lure managers. Voyager Innovations' free online platform, Freenet is going all out, Pokemon Go style, with the launch of its lure caravan event. As per the viral job post, and confirmed through a representative, they really did look for qualified lure managers for the event. Now that's a super effective marketing campaign.
4. Septic Tank Cleaner
The very idea might make your skin crawl and send shivers down your spine, but someone has to do it. Siphoning is a way of maintaining the functionality of septic tanks. This task can be hazardous to our health so never attempt to do it yourself. Malabanan stands strong and legendary in the business of making number 2 their number one job.
5. Professional Troll
The internet is a nasty place and it just got nastier with the help of "professional" trolls. An internet "troll" is a person who sows discord on the Internet by starting arguments or upsetting people by posting inflammatory, extraneous, or off-topic messages in an online community with the deliberate intent of provoking readers into an emotional response or of otherwise disrupting normal on-topic discussion.
No "odd" jobs
As odd as these roles may sound, they can turn into a dream job (or at least the first point on the path toward one) for someone out there. Each job-hunter is unique, after all, and deserves a role that fits his individual skills, experiences, and goals. To find the job that best suits you and only you, do begin your search at Recruitday.com.
APRIL 26, 2019