CAREER GROWTH
TIME TO GO BEYOND TRADITIONAL IT
JULY 08, 2022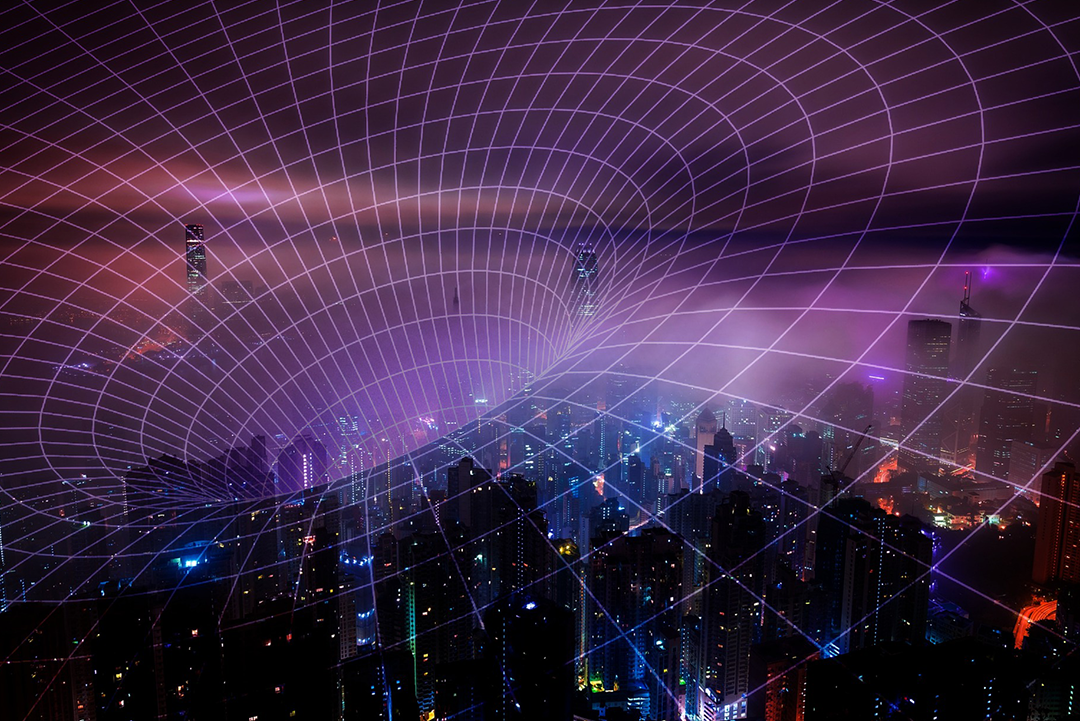 While IT leaders are adapting to the changing market landscape, the Covid-19 global pandemic has shed light on the urgent need for network modernization. Digital transformation is rapidly happening as we speak, as people continue to stay home for health and safety reasons.
Consumers prefer automated services for faster transactions and less physical contact, while employees have adjusted to remote work setups. Having control of a business's IT network while meeting users' needs is crucial for any organization.
A Jump from Classic IT
Conventional networking consisting of routers, switches, LANs, and other fixed and dedicated hardware devices is no longer adequate for the current consumer trends, traffic patterns, and work setups. It's time for companies to pursue modern IT infrastructures like Software Defined Network (SDN) and make the most of cloud computing to pave the way for future technologies.



Network administrators will have more power over a network's central management with newer technologies; however, it's not the only reason to shift from classic IT. Many benefits come with embracing network modernization:
Simplification

Fast service delivery and transaction is the current name of the game. End-users want access to their needs in just a few clicks. SDN or Network Functions Virtualization can make this possible by simplifying the process. Contrary to traditional networking that routes traffic through congestion patterns, modern technology can obtain a high level of zero-touch automation. Also, they can reduce power consumption and capital expenditures.




Cloud-Friendly

Cloud services require speed that traditional networks might not be able to match. On the other hand, modern networks can integrate different cloud services and applications for optimal costs and performance.





Connecting to the cloud also benefits employees as they can access shared data through a centralized system wherever they are or whatever device they're using. Thus, it boosts their productivity and avoids delays.




High Streaming Data Support

Traditionally, users rely on VPNs to access various channels. However, when the pandemic hit, employees were forced to work at home, resulting in connectivity issues with the increase in video streaming activities like video calls and live webinars. It highlighted the need for newer technologies like SD-WAN for their capabilities to support low latency streaming. Modern networks eliminate the need for VPNs and allow users to access high-streaming data while securing communication.



Enhanced Data Security

The age of Big Data is here, and as companies grow, they generate more data.

Security threats

are also becoming more sophisticated along with rapid technological advancement. Traditional infrastructures can't match newer ransomware extortion tactics and other cybersecurity attacks. IT professionals must protect their company's assets using modern networks with stricter control over data access and permissions. New technologies also have 24/7 automated assessments to spot threats and issues before they get worse.





A security breach can halt an entire business operation. It could put customers' information at risk of theft, destroy a website, or disturb employees' productivity. To prepare for malicious cyberattacks, one must fully equip their network.
Transitioning from legacy to modern networks reaps many benefits, but many companies remain stuck in the past. It's understandable, though, since implementing an entirely new network can be expensive and time-consuming. It also requires a skilled team of IT professionals who are updated on industry trends and technologies.
The question now is how can businesses leap from traditional IT to modern IT?
Integrating the Process, Not the System
Making the shift from legacy to modern networks is easier than done. One way to do it is to replace the entire system completely, but many companies can't afford the downtime and costs it creates. Another option is to work with the old and the new systems side-by-side while completely transitioning. While it's doable, it comes with many risks since contemporary and traditional networks can't work together if not properly integrated.
The third option is custom integration, which considers several factors such as budget, timeline, and IT resources to achieve a tailor-fit system. The challenge, however, is the number of jobs the IT team will take to build such integration from scratch. The entire task takes a considerable chunk away from the company's financial and development resources that they could have diverted to other business areas.
With all the challenges of digital transformation, the focus may shift from the networking systems to the process itself. When the process is integrated, the system becomes more effective support. The mindset will be that the system is a step in the process. For instance, if a business wants a faster approval process for customers, they can choose to automate only the digital flow of the information instead of replacing the entire system immediately. This way, the new and the legacy networks could interact, and the company can implement more recent technologies, including Artificial Intelligence and machine learning.
In summary, a process-centric approach gives companies more freedom to incorporate newer technologies while slowly letting go of traditional IT systems.
Stepping into the Future
Breaking out of legacy IT to welcome network modernization is filled with challenges and obstacles. Still, it must be done now that the world is becoming more digital as the day passes. It's also high time for organizations to invest in their IT teams by finding professionals with the right skills and experiences and creating a work environment conducive to growth and learning.
Tech professionals have crucial roles in this step toward the future. Advancing their skills and keeping up with the latest industry news and trends will benefit not only themselves but also their organization.
A future of integrated 3D worlds is coming; it's time for both companies and IT professionals to prepare and till their lands to catch the rain of opportunities that's about to pour.
Ready to join a tech workforce of driven and motivated professionals? Check the available tech jobs in your chosen track, register in training courses to upskill, or refer your friends and earn today.
JULY 08, 2022