EMPLOYERS/HR
RECRUITDAY EMPLOYEES TALK ABOUT PRIDE
JUNE 30, 2022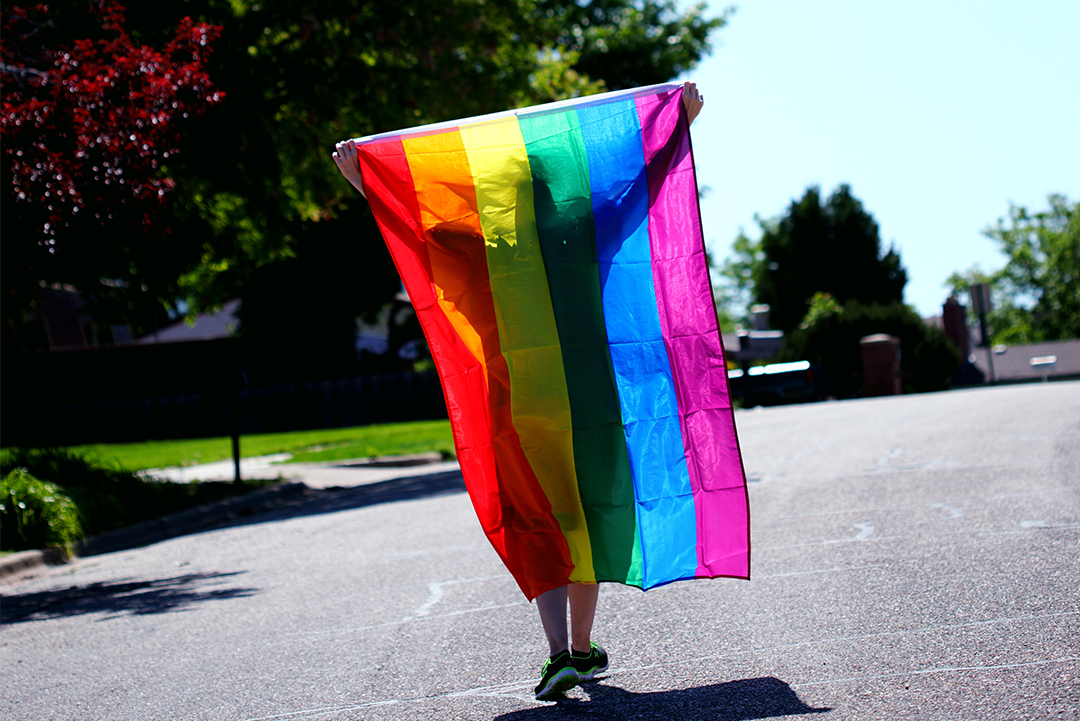 The month of June is a celebration of Pride with colorful festivities and parades to recognize diversity and inclusion and fight for equal rights. Companies express support for the LGBTQIA+ community by joining pride parades, holding SOGIESC discussions, and even integrating rainbows into their online brand images.
However, behind all the colors, rainbows, and unicorns, what is Pride really? How does it reflect workplace diversity and inclusion? So, we asked people from Recruitday about the subject, and we got several interesting insights.
It starts from within
The Philippines once ranked among the most gay-friendly countries in the world; however, many members of the LGBTQIA+ community continue to face discrimination. One of their significant struggles is finding an accepting workplace, and the Covid-19 pandemic highlighted these issues.
Most businesses still don't allow employees in long-term LGBTQIA+ relationships to place their partners as beneficiaries on their health plans, causing financial stress to those affected by Covid-19. Lockdowns also restricted access to transition medications for transgender individuals, who were suddenly exposed to a greater risk of anxiety and depression. There have also been reports of LGBTQIA+ employees who experienced more abuse at home as companies shifted to remote work.
Social spaces where employees can share their thoughts and experiences without fear of retaliation are more crucial than ever. It all starts from within an organization and oneself. For Recruitday Chief Executive Officer Joel Garcia, Pride is the dignity that begins with self-respect and then translates into giving and receiving respect from others. "We foster this culture by consciously making an effort to view each team member as a whole person, instead of merely focusing on his/her capabilities and contribution to the organization," he said.
When a leader takes a stand about LGBTQIA+ issues, others are encouraged to speak out, too.
It's a state of self-expression
Ly Poticar, Recruitday's Head of Recruitment, believes that individuals should be able to express themselves without fear of judgment or bias. "We are all unique individuals with our own preferences, attitudes, and tendencies, and most especially for the adults, I would like to believe that what is more important is a good sense of morality and accountability in our actions," he added.
According to him, having a diverse workforce is an advantage because of the different insights and perspectives of employees hired based not on their gender or preferences but their skills and abilities. Playing to each one's strengths and working together will allow a company to achieve its goals and vision.
It's looking beyond the surface
Many LGBTQIAs find it challenging to find a secure and fulfilling job because of who they are. There are instances where companies hire LGBTQIA candidates for being unable to marry in the Philippines legally. They are placed on graveyard shifts since they don't have their own families waiting for them.
Appearances and stereotypes play a role in such a form of discrimination. However, recognizing the talents and skills within an individual and helping nurture and grow them helps a company succeed with its employees' help. Recruitday Marketing Manager Monic Gosingtian said that Pride is, "looking at competence and potential beyond what their gender or orientation may be. It's making sure that everyone is treated equally and objectively in the workplace. It's ensuring that the workplace is inclusive and safe for everyone regardless of sexual orientation and identification."
The statement is echoed by Recruitday Senior Recruiter Sharon Zamora, who believes that despite their SOGIESC, employees should be recognized for their talent, intellect, and passion. "Pride for me is equality and acceptance. Everyone has the right to be treated fairly regardless of their preference and must be given the respect that is due," she said.
There is no Pride without respect. For Karla Arias, Recruitday's Recruitment Lead, Pride is not asking for special treatment or opportunities but equality. "The inherent right to be treated with respect, as a human being. We can show and exercise Pride in the workplace by simply respecting and celebrating people as they are," she shared.
It's freedom
The workplace is a ground for new relationships and friendships to grow. Underneath the tasks, KPIs, and sales to complete are the connection and memories employees create together. Having people to share stories with makes the workplace feel more like home for employees. Recruitday Events and Partnerships Manager Luis Baring defines Pride as having the freedom to share your stories with friends, family, and strangers. "Through our stories, we help others understand, relate, and better empathize with those who have struggled everyday in simply being themselves. Pride is the connection we make with others, in and outside the community, and the relationships we build and nurture along the way," he said.
Being there for your coworkers despite having different SOGIESC creates a safe space. It gives everyone peace of mind and confidence to perform since they trust each other. As Recruitday Recruitment Specialist Romz Santana said, "Pride is the freedom to live with serenity and the freedom to love vibrantly who you choose to be with. You can embrace inclusivity by acknowledging one's feelings, perspectives, and also seeing through one's skills and abilities regardless of their gender, race, beliefs."
Pride month comes to a close, but the path toward workplace diversity and inclusion is never-ending. More changes are yet to happen. However, so long as employees open themselves to the beauty of diversity and leaders continue to protect equal rights, Pride may eventually become a celebration of victory than a fight for the right to live and love the way we are.
Ready to join a tech workforce of driven and motivated professionals? Check the available tech jobs in your chosen track, register in training courses to upskill, or refer your friends and earn today.
JUNE 30, 2022
Looking for tech talents to join your team?
Let our team help you recruit, connect, and hire only the best people for your tech job openings. Send an inquiry now!