CAREER GROWTH
MAKING A CHANGE FOR SOMETHING GREATER (WHEN IT'S TIME TO QUIT)
JUNE 10, 2019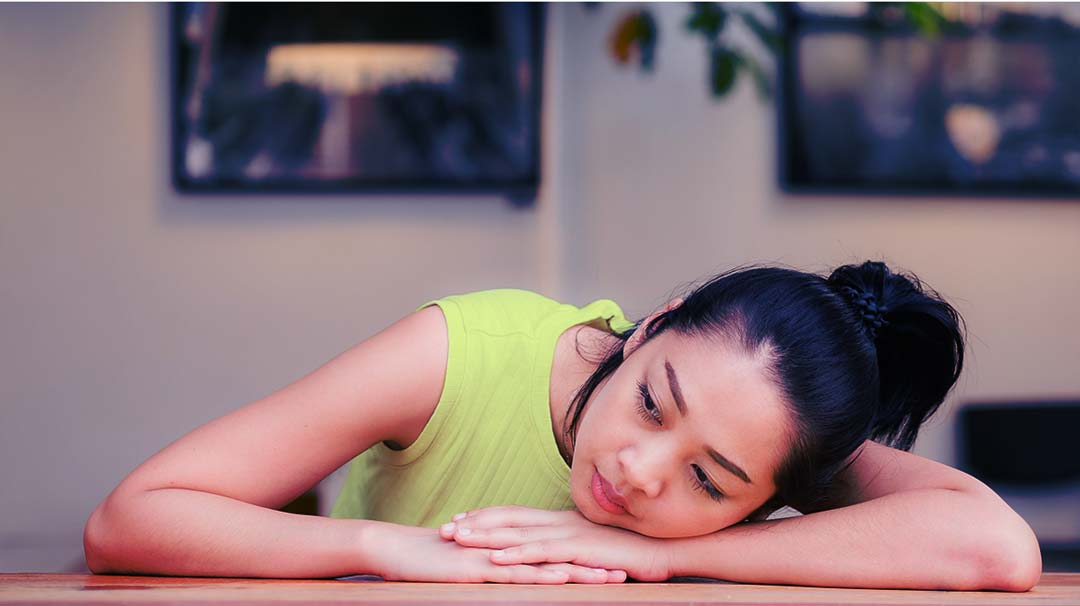 Quitting is never easy. Especially if you're talking about quitting your job. Unless you're stuck in a truly horrible situation, we tend to relax and fall into the comfort zone that is our current job. We choose the familiar over the unknown, and even if the situation leaves much to be desired, we never quite think of exploring greater possibilities with a view to making that leap.
Yes, quitting isn't easy but, sometimes, it's necessary to fulfill our real potentials, be the best we can be, earn more, have a more secure life, or just to be HAPPIER
So, other than the moment when the most fabulous job offer is staring you in the face and quitting is the glaringly obvious choice, how do you know when it's time to leave? Here are five signs to look out for:
1. IT'S JUST NOT FUN ANYMORE
Work isn't supposed to be all fun and games, but it should give you some pleasure—the joy of closing that deal, securing the big customer, or submitting award-winning work. When doing the work is becoming a chore and it gets harder and harder to get up and go to work, then maybe it's time to move on.
Workplace issues expert Holly Caplan says, "If you are not mentally engaged in what you are doing for a living, don't wait too long to make a change. Staying in a role you find completely uninspiring will do a number on your self worth and will be detected by your manager. When you feel this stagnancy or boredom linger, it is a sign that it is time to go."
2.
LEAVE THE TOXIC BEHIND

You spend a great deal of your time at work, so it should be a place where you feel welcome and inspired. You don't have to be best friends with all your colleagues but you should have a friendly and positive relationship with them, especially your boss.

As business writer Stephanie Vozza puts it, "If the majority of these relationships are toxic, dysfunctional, and even threatening, it's time to move on. There will always be someone you don't get along with at your job—sometimes even more than one person. But if you go home every night overly stressed, feeling undervalued, and not being able to enjoy or have a personal life, you need to reevaluate that job."
3.
YOU DON'T GET ENOUGH CREDIT

Some people don't know a good thing when it's sitting in front of them. And for many, that's a real truth that happens in the workplace. For one reason or another, you're passed over for a promotion, management doesn't recognize that you're capable of more significant projects even if you've asked for the opportunity, and they don't recognize or acknowledge the victories that you've won for the company. If they don't see your value, then it's time to move on to a place that will give you the credit, bigger responsibilities, and the pay that you deserve.
4.
IT'S NOT THE SAME PLACE

"You can't thrive or even succeed a tiny bit if you don't believe in what your organization is putting out in the world or how they're doing it. You simply cannot succeed if you subconsciously oppose what your employer stands for in the world," says career and personal coach Kathy Caprino.

It all started out great, but somehow, somewhere, something changed. And the office isn't the same. Maybe management has suddenly changed the company vision or the corporate culture has changed or they've shifted the company values. If you realize that you no longer fit in with the company, then it's time to find the place where you do.
5.
THIS IS NOT YOUR PASSION

Sometimes we take a job because we need it, not because it's our dream. And for a few years, this will get you by. But there will come a point when you'll need to satisfy more than just financial needs.

"If you're not doing what you love, you will never tap your true potential. It will just continue to be 'a job,' says career and corporate coach Lynn Taylor, "and eventually each day will seem more of a grind."

Think about what it is that makes you excited and pursue that. If you feel that you're made for bigger and better things than what you're doing today, then it's time to walk out the door and go for it.
MAKING THE NEXT MOVE
These are just some of the signs that it's time to make the next career move. Just make sure you do it properly because the last thing you want to do is burn bridges. You may need these colleagues and bosses for references or they may become a client someday. When you're ready for the next step, you can't go wrong looking for a job that truly fits all your requirements and circumstances.
Go to https://www.recruitday.com/jobs now. It won't hurt to start dreaming of possibilities, bigger things, and exploring other opportunities.
JUNE 10, 2019
Find Your Next IT Career
Job opportunities in different tech roles. For all career levels.
CREATE AN ACCOUNT