FINDING A JOB
JOB SEARCH DURING A PANDEMIC? HERE'S HOW TO DO IT!
MAY 29, 2020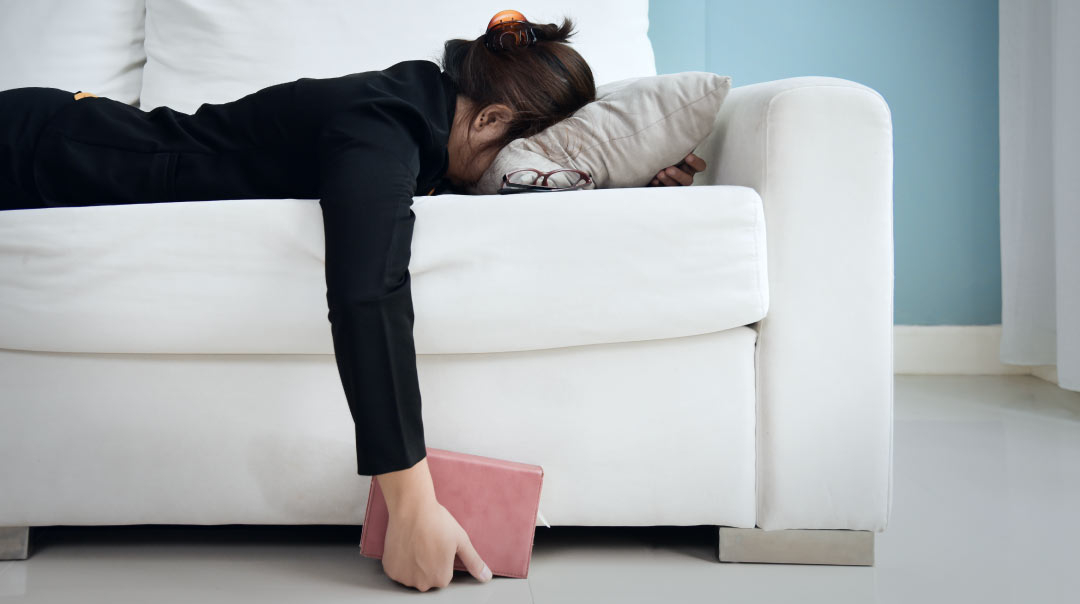 ---
KEY POINTS:
Hiring hasn't stopped. It may have slowed in some industries, but not in others.

Know the job market – filter your search by "urgent" and "now hiring"

Think about your skills and how they can be maximized to help companies through the challenges of the pandemic

Update your profiles and resumes

Consider part-time and work from home jobs as alternatives

Practice your virtual interviews and be ready with solutions to the current problem
---
If you lost your job because of COVID-19 or were in the middle of the hunt before the outbreak, now is not the time to give up. Although job-hunting may be challenging right now, you can still successfully find a job during this pandemic. This is because not all industries have completely shut down. While some industries are cutting back, others are hiring and even growing during this time, so don't stop the job search simply because of the pandemic.
Here are a few things you can do to prepare for this new type of job search.
Know the current job market
Not all industries are affected the same way as others in this pandemic. As we've seen, the travel, restaurant, and entertainment industries are among the hardest hit. However, the demand for deliveries, online purchasing, manufacturing, medical and health care, media, and a few others have actually GROWN in demand.
In the U.S., Amazon hired 175,000 new workers in their fulfillment centers and delivery network to meet increasing demands brought by the pandemic. It's the same story with Walmart who has hired 200,000 new associates.
In the Philippines, call centers are among the list of businesses that continue to hire during the pandemic. The government is also hiring contact tracers and are even looking to restart their Build, Build, Build program to help reboot the Philippine economy.
What you can do now is search for "urgent" or "now hiring" when you browse through job boards. Check hashtags for #nowhiring on Facebook, LinkedIn, Twitter, or other social media sites. This can give you an idea of what jobs are in-demand right now and what the current job market looks like.
Know thyself
This is a great time to re-examine your role and capabilities, as well as reflect on your career goals. Determine what you have to offer but look beyond just your technical skills. While those are important, during difficult times like these, employers are looking for people with grit, resilience, and a strong work ethic to help pull them through probably one of the biggest challenges they are facing.
Start with a list. Think about all your technical skills. What programs are you an expert on? Do you code? Is writing your strength? Design? Numbers? List them all down.
Then, brainstorm and list down skills that are generally attractive to hiring managers. These are things like adaptability, attention to detail, presentation skills, etc. Write down also job-specific skills that are important to the role you are applying to as well as your industry.
When your list is complete, it can help you properly decode job ads and understand if it is a job that will properly fit you and your skillsets. After all, you don't want a job that doesn't match especially now, where after a month you'll end up having to find another job because it wasn't a match.
Update your profile

s and resume
Update your profile details, resume, or other professional profiles. Be sure to add any new skills you may have learned or knowledge you've acquired in your current job. It's also a good idea to tweak your resume for each job you apply to by highlighting your key skills relevant to that job.
Don't forget to add a cover letter too! It will help get your application noticed. According to a survey done by Career Builder, 10% of employers said that NOT including a cover letter was an instant deal-breaker. Don't lose the opportunity before it starts and make a cover letter!
Consider part-time jobs or work-from-home options
With how uncertain the current situation is, part-time or remote work might also be a good alternative. It may be difficult to find a full-time job, so another option is to work a few part-time jobs. You can browse platforms like Upwork, Freelancer, or Fiverr for part-time or project-based "gig jobs" that you can do.
You can also consider referring jobs to earn a bit extra. Through the Recruitday platform, you can share jobs with rewards to friends. When they get hired, you earn rewards. It's quick and simple, and something you can do while waiting for your pasta to cook or for your groceries to be delivered. Learn more about the program here.
On the other hand, there are also companies that offer remote/work-from-home jobs right now. RingCentral, for example, has jobs available that you can do remotely. At this point in the pandemic, it's a good idea to be open to different options available.
Practice virtual interviews
You will most likely be having interviews virtually. Practice! Most of us are not use to this setup since interviews are usually face-to-face. If you've never interviewed via Zoom or Skype, you'll need to get used to the platforms.
Learn the technology, figure out "what those buttons do" and how it works. Take note of details like the lighting, your background, how your outfit shows on camera (meaning whether or not you'll have to wear formal pants), and the quality of your audio. Find a friend or family member to test these out with you and maybe even practice common interview questions with you until you get comfortable.
Be ready with solutions
When you do land a job interview, expect things to be a little different. For one thing, it will most likely be done online through services like Skype or Zoom, or maybe even through phone calls. But be ready to answer the difficult question of "what can you do".
The pandemic has brought a formidable challenge to many (if not all) employers who did not expect this to happen. You need to show your hiring manager or recruiter that you've got what it takes to not only help the company succeed but help them get through these rocky times.
Carefully read the job listing and focus on your key skills and most valuable qualifications. Then apply those skills and qualifications to the specific job AND to how you will help the company survive and thrive through this pandemic.
What you can do is think about what are the possible problems that the company is currently facing and how you can solve them, especially through the role you are applying for.
C

heck the benefits that come with the job
During the interview or even through the job listing, find out what benefits are included in the compensation package. Now more than ever have we all started to realize the importance of benefits offered by companies. Some companies still give meal allowances even if their employees are working from home. Others give electricity allowances, while others have comprehensive medical packages that cover expenses from COVID. Maximize your job search during this time and secure your future with a company that will take care of you during the pandemic and also in if something like this happens again in the future.
Be patient, kind, and positive
Everyone is going through a difficult time – that includes your hiring manager. Expect that the application process may take longer than usual, as the organization is probably putting out multiple fires and doing a million other things to stay afloat. Be patient, and when you do follow up, be kind and empathetic. If you don't get a response, stay positive, but don't wait too long. Just keep searching and keep applying!
Be kind and patient to yourself as well. No need to add more stress than we are all already feeling. Set a target number of applications to send per day or week, then move on. When you hear back, good! When you don't, just keep pushing forward!
Good luck and you can do this!
Search for jobs right now!
Companies are still hiring. Check out all available jobs on our job board here.
MAY 29, 2020
Find Your Next IT Career
Job opportunities in different tech roles. For all career levels.
CREATE AN ACCOUNT