FINDING A JOB
JOB INTERVIEW PREPARATION: THAT SECOND INTERVIEW
SEPTEMBER 06, 2019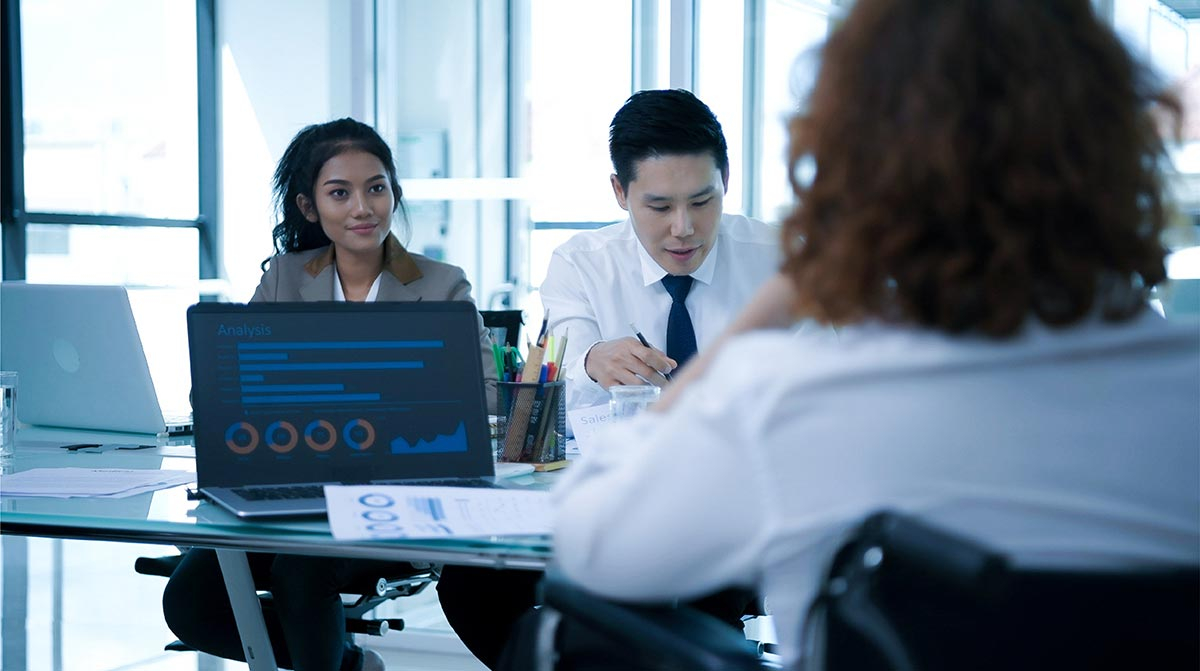 Congratulations! You're moving on to the next stage. You've passed the first interview and have just been invited for a crucial second meeting. You've done your most of your homework but there's more that you have to prepare for this next meeting - other than a new outfit.
The first interview was probably conducted by someone from Human Resources. That's when they bring in all the candidates who, on paper, appear to be qualified for the job. During the second phase, you'll most likely be meeting someone from the actual department that has the job opening. This is when the interviewers want to see if you will be a good fit in terms of the actual job and as a new addition to their team.
So how do you give yourself the best possible chances of hurdling this all-important next phase? Here are five tips to nailing that second interview.
Bring your wares
By this time, they already know that you have the qualifications to do the job so it's time to convince them they should hire you. Share detailed stories of past accomplishments and tell them how much of an impact you made at previous positions.
Gerard Clement, software firm executive says, "The purpose of the second interview is to show your best, to sell your achievements and knowledge, and to elaborate on projects you worked on in the past. When you interview, you have to jump in and go for it. You need to give enough confidence in your abilities and skills to move forward with an offer."
Do your homework
If you think you were well-prepared for the first interview, there is still much to learn for your second. As Michelle Gorman, managing director of Leveraged Potential says, "Use the time between your first and second interviews to follow up on any pain points your interviewer mentioned and see what's new with the company. Look for ways your expertise and achievements can address these issues."
When you mention these challenges and possible approaches to solving them, the interviewers can see that you are proactive and indeed a good fit for their needs.
Know your audience
If possible, find out who will be at the second interview. Once you know the players, it's time to scour LinkedIn, Facebook, Google, and whatever possible source you can get information from. Find out about their career, achievements both in and outside the company, and what their interests are and use these as ice breakers or a means to make connections.
"A second-round job interview usually entails meeting with multiple people and possibly executive partners. Prepare by adequately learning who the interviewers are, garnering knowledge about the work they do, the projects they have led, and having a list of at least two questions to ask each interviewer. You want to be engaging and knowledgeable about the company to impart your keen interest", says Forbes Coaches Council member Wendi Weiner.
Show you're the right fit
During the second interview, your interviewers will determine whether you will be a good addition to the team, not just because you have the abilities and qualifications, but also because you are the right fit for the team in terms of company culture. They might introduce you to the team and observe how you interact. Just relax and showcase your social and interpersonal skill sets.
But remember, just as they are sizing you up, this is also a good time to size up the team and your possible colleagues. It's also the best time to think about whether this is the environment you wish to spend most of your time in. Be yourself, cordial, and always, lead with your best foot forward.
Come prepared for that million-dollar question
This will probably be the time you get asked that oh-so-difficult question, "What is your asking salary?" Come prepared. Find out what the industry standard is for the position and for someone with your experience. You don't have to come up with an exact number but do be ready with a range that is acceptable to you but one that doesn't make you unaffordable.
Nailing that second interview is all about showing them that you will indeed be the best choice for the job because of what you know and who you are. If you play your cards right and do your homework you're well on your way to a job offer. Good luck!
SEPTEMBER 06, 2019
Find Your Next IT Career
Job opportunities in different tech roles. For all career levels.
CREATE AN ACCOUNT