EMPLOYERS/HR
IT'S TIME FOR YOU TO WORK WITH AN APPLICANT TRACKING SYSTEM
AUGUST 13, 2021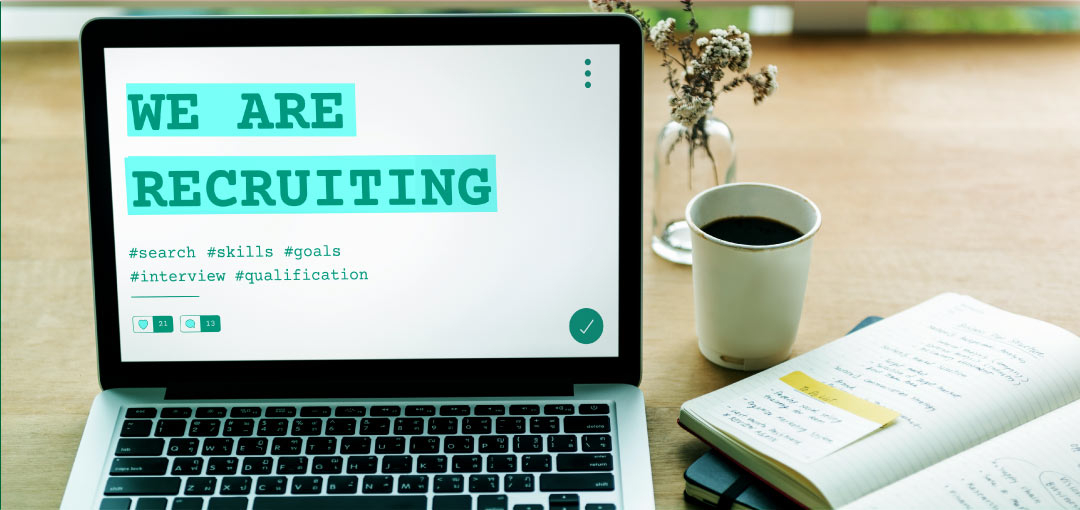 ---
KEY POINTS:
Almost all Fortune 500 companies use an applicant tracking system, regardless of their business or industry
An Applicant Tracking System, or ATS, is software that automates the hiring process from end-to-end
An intuitive, easy-to-use ATS can increase applicant volume, reduce time spent on hiring-related activities, and create quicker response times
Applicant tracking systems can streamline the recruitment process for businesses who sort through a large pool of candidates
---
Any business that's serious about gaining an edge over its competition should always be on the lookout for the best talent. It should be one of the priorities of a business to attract top talent, hire them, and keep them in their organization.
Still, problems happen when organizations fail to properly track applicants, especially when faced with a deluge of them. Losing track of applicants makes it hard to properly schedule interviews and follow up on candidates. This ultimately results in a huge loss of talent.
For many businesses, the solution is an applicant tracking system. Almost all of the Fortune 500 companies are currently using an applicant tracking system, including Nike, Airbnb, Starbucks, and much more. It's clear that having an ATS comes in handy no matter the business or industry.

What is an Applicant Tracking System?
An Applicant Tracking System, or ATS, is software that automates the hiring process from sourcing all the way to the final steps of onboarding. ATS became popular because traditional recruiting practices, such as spreadsheets and email chains, buckle when confronted with the expectations of today's fast-paced, competitive job market. An ATS increases the productivity and capabilities of recruiters, hiring managers, and HR teams with a centralized database.

Using an ATS also makes it easier for candidates to apply to jobs online from any device, making the application process efficient and user-friendly. For HR managers, ATS software is beneficial because of the many different features they have, depending on which software you choose. Some ATS can automatically post job listings to a wide range of job boards, generate interview requests to potential candidates via email and texts, maintain career pages, parse resumes, and more.


What an ATS can do
Today's ATS software usually leverages AI technology to screen and sort candidates' resumes. These systems scan resumes, look for keyword matches, and use other algorithms for data analysis to report the best applications to HR. With an ATS, expect to see metrics such as time, cost, and candidate quality improve markedly.
According to a report from a customer survey, the use of a mobile-friendly, easy-to-use, and intuitive ATS results in a 118% increase in applicant volume, a 48% reduction in time spent by HR on hiring-related activities, and a 53% quicker response time which demonstrates the increased engagement of hiring managers.
Areas such as collaboration, analytics, and compliance also benefit immensely from an ATS. For example, an ATS can allow the HR team to communicate with each other and candidates on the platform, ensuring no applicant falls through the cracks. HR personnel can also take advantage of real-time data provided on the time and cost it takes to hire a candidate, staffing needs, status of the active workforce, and more. Finally, many ATS also come with a reference library on compliance laws that help businesses comply with either local regulations or even regulations like the EU's General Data Protection Regulation act (in the case of multinational organizations).
Is an ATS for everyone?
Not all businesses will be able to maximize the benefits of using an ATS. Businesses are likely to see a significant ROI with an ATS if they're screening a large pool of resumes annually. It's also a sign that it's best to install an ATS if the business is already experiencing problems with a convoluted, drawn-out application process or hobbled with issues relating to recruiting and administration.
Larger companies also especially benefit from having an ATS because they can significantly reduce time-to-fill. If a business is losing too much time because of the workload associated with dealing with a large pool of applicants, they'll find the streamlined process will free them to focus on other business-critical tasks such as sales and customer service.
It's clear that an ATS is a useful tool to have
Regardless of the business however, it's clear that the ATS is a useful tool to have around. An ATS can transform the way a business' HR personnel interacts with its applicants, crafting an experience that is more pleasant and efficient for both parties. In the end, the addition of an ATS will surely pay dividends for the talent pool of any organization.
---
Need help recruiting? Send us a message or visit our Solutions Page.
SEND US A MESSAGE | POST A JOB FOR FREE | LEARN MORE ABOUT OUR SOLUTIONS
AUGUST 13, 2021
Looking for tech talents to join your team?
Let our team help you recruit, connect, and hire only the best people for your tech job openings. Send an inquiry now!