NEWS & UPDATES
INCLUSIVITY AND INCENTIVES: HOW THE COUNTRY IS MAKING STRIDES IN HIRING PWDS
SEPTEMBER 19, 2019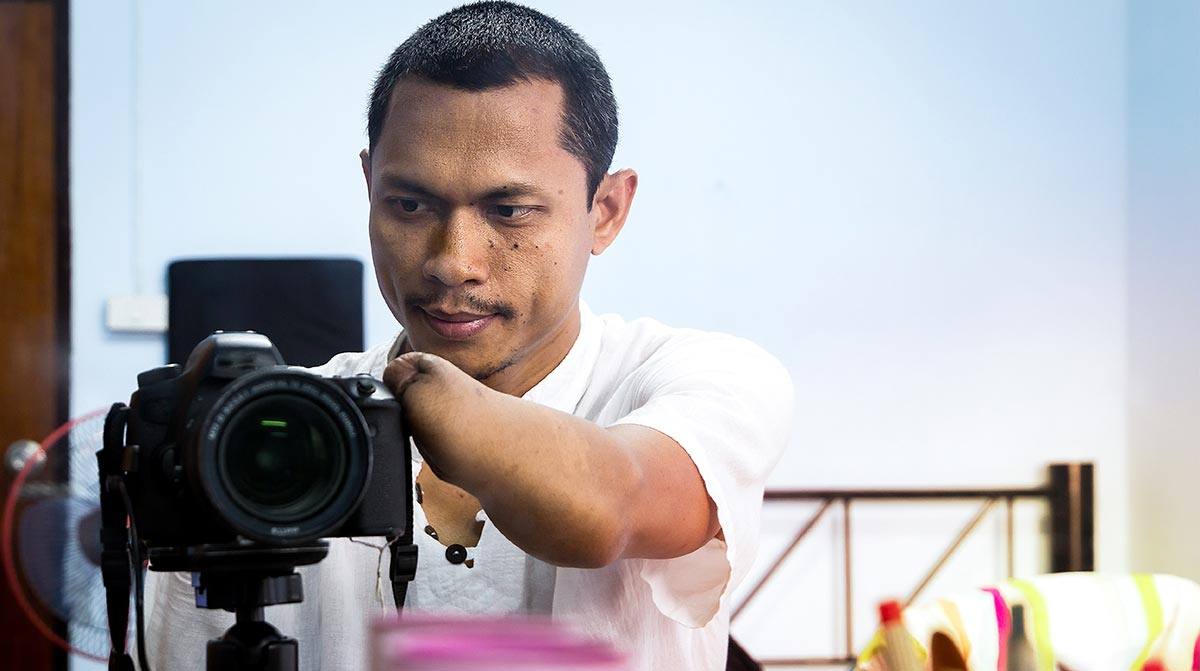 In May 2019, the Philippine House of Representatives passed a bill that mandates government offices, government agencies, and government corporations to fill two percent of all job openings with qualified Persons with Disability (PWDs).
On the other hand, private corporations with less than 1,000 employees must reserve one percent of openings for PWDs while companies with more than 1,000 employees must allot two percent.
Author Iloilo City Rep. Jerry Treñas said, "The House has already approved this new PWD bill and it's now up to the Senate to do the same. I'm not losing hope that we can still pass this into law."
According to the latest survey from the National Statistics Authority released in 2013, "Of the 92.1 million household population in the country, 1,443 thousand persons or 1.57 percent had a disability, based on the 2010 Census of Population and Housing (2010 CPH). The recorded figure of persons with disability (PWD) in the 2000 CPH was 935,551 persons, which was 1.23 percent of the household population."
If this bill is successfully passed into law, it will mean that the country is taking significant strides in inclusivity and equality.
Companies that hire Persons with Disabilities will experience financial benefits and tax breaks. As stated in Section 4 of the Implementing Rules And Regulation Of The Magna Carta For Disabled Persons:
Private entities that employ disabled persons who meet the required skills or qualifications either as a regular employee, apprentice or learners shall be entitled to an additional deduction from their gross income equivalent to twenty-five percent (25%) of the total amount paid as salaries and wages to disabled persons.
The section further details the following:
Private entities that improve or modify their physical facilities in order to provide reasonable accommodation for disabled persons shall be entitled to an additional deduction from their net income, equivalent to fifty percent (50%) of the direct cost of the improvements or modifications.
However, the benefits go beyond just the financial; the company culture and morale, as well as the employees themselves, are changed by opening the door to the company wider and without barriers.
Better Staffing Options
Think about it. By not encouraging PWDs and leaving them out of the equation come staffing time, companies might be shortchanging themselves by excluding individuals who may be more skilled and more talented. By opening up the field, there is a better chance that the most qualified person truly gets the job.
Better Company Culture
A company that exhibits such an open-minded attitude towards all of its employees is a place that people will want to be in, work in, and will flourish in. Susan Steinbrecher, Leadership Author says, "Inclusive workplaces contribute to a more positive work environment and help move toward more open-minded societal shifts in attitude and bias."
Better Employees
It also helps employees become better people. Unilab Foundation's Grant Javier says, "Teams become better human beings because they learn to be more understanding, more embracing, more compassionate toward others."
Better Public Image
There's no denying what a boost to a company's public image it will be if they actively hire PWDs. Private corporations who make this move are always positively covered in the news. And why not, as it sets a fine example to other companies and people around the world about hiring talent and being the best organizations they can be.
The fact that the employment of Persons with Disabilities should have been more actively pursued by the Philippine government many years ago is no longer important. What matters is that they are doing something about it now, not just for jobs in the public sector but more significantly in the private sector.
The House of Representatives has done their part in passing the bill, and it is now up to the Senate to make sure that PWDs are more welcomed, more included, and given more opportunities to play a part and wield their knowledge, skills, and passion towards national growth.
SEPTEMBER 19, 2019
Find Your Next IT Career
Job opportunities in different tech roles. For all career levels.
CREATE AN ACCOUNT