THE ELEVATOR PITCH: THE DO'S, THE DON'TS, AND SOME SAMPLES TO GET YOU STARTED
MARCH 21, 2019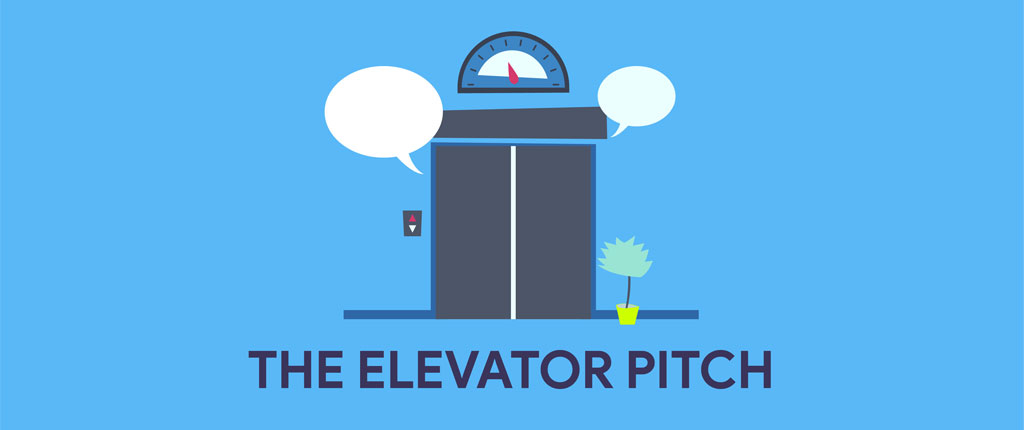 Imagine yourself in an elevator with the CEO or hiring manager of the company you want to work in. How would you convince him/her that you'd be a perfect fit for the company in the span it takes to scale up a couple of floors to their office?
While that may be a very literal example of an elevator pitch, essentially it is exactly that - a brief description of who you are, your background, and experience. It's called an elevator pitch because you should be able to deliver that speech during a short elevator ride, all while convincing that person that you are the right person for the job. Sounds difficult? It can be. But being well-prepared will get you ready for that elevator ride to your future.
The Essence of the Elevator Pitch
During your job hunt, your elevator pitch is about who you are, what you do, and what you want to do. It's a quick way to share your credentials with people who don't know you. That's why it's important that you have your elevator pitch ready, set, and prepared to go when you decide to embark on the job hunting journey.
When To Use It
One of the first questions of a job interview will most likely be, "tell me about yourself". This is where you insert your elevator pitch to introduce yourself to your interviewer. In the same way, you can use it to introduce yourself during career or job fairs, as well as networking events.
Your LinkedIn summary is another place you can use your elevator pitch. If you are unsure of how to start it, go on your LinkedIn profile and start typing up a summary out of the top of your head. Read through it then revise as needed. Going outside of the box, you can also use it to introduce yourself to professional groups on Facebook or LinkedIn to get you noticed.
The Do's…
Keep it short: Your sweet spot is somewhere between 30 seconds to 1 minute
Highlight your skills: Share your top skills or qualifications. Focus on the assets that give you value or that give you that extra edge
Talk about your goals: This isn't just about your past experiences, but also about what you want to do or how you see yourself fitting in the company you are applying to. Let them know the vision you have for that.
Know what you're saying: Don't just use fancy, technical jargon to sound impressive. Know who you are talking to or else those words might not make any sense to that person.
Consider having a business card: Offer your card during your dialogue. This will show how well-prepared you are and that you are enthusiastic for the job at hand.
Practice: Not everyone is comfortable talking about themselves, especially for something as short and important as an elevator pitch, so you need to practice. A lot.
Bonus:
You can check out
this article
from The Muse that gives you a pretty cool, step-by-step way of creating your elevator pitch.
…And The Don'ts
Don't ramble or speak too fast: Just because you have a limited amount of time to speak, doesn't mean you compensate by talking as fast as possible. This will just go over the person's head and you'll lose a golden opportunity.
Don't be too formal: Sounding too rehearsed with a monotonous voice can be very disengaging. It isn't enough to know what your words are, you need to know how you are going to use it and how you will carry yourself. Smile, be energetic, and most important - just act natural.
You don't need a one-size-fits-all approach: It's a good idea to create a few variations of your elevator pitch, especially if your fields of interests are slightly different or the positions you are applying to are different. Your pitch for a content management position should be slightly different from your pitch for a position in public relations, marketing management, or even content writing, for example.
Sample Pitches
Consider some of the following examples of elevator pitches.
Context: Introducing yourself to groups on Facebook/LinkedIn
Job Title: Content Manager/Content Creator/Social Media Specialist

 I have a Fine Arts degree from UP Diliman and work experience in product, packaging, graphics design, article writing, copywriting, and digital marketing. The things I love doing most are designing, writing, and creating awesome content for various digital platforms. You can find details on my LinkedIn Profile (insert link) and sample work from my portfolio (insert link as well). I would love the opportunity to help your startup grow and develop alongside the team as well!
[PS, this was the elevator pitch that got me over a dozen invitations to interview and essentially the one that got me hired]
Context: Introduction during job fairs or networking events
Job Title: Life Coach/Consultant
Hi! I'm Mica Bautista and I'm a Life Coach. I advocate for individual development because I believe in the capabilities of each and everyone. I believe we all need a little help from people around us - which is my end goal in life. I want to influence and ensure that I touch peoples lives by simply allowing them to believe in themselves. At the end of the day, I'd like to say I became part of that person's development.
Context: Opening introduction during a job interview
Job Title: Software Developer
My background is in software development, with just over 5 years of experience in creating programs and websites for a variety of different clients. My specialties are in PHP, .Net, MySQL, and Javascript - specifically in jQuery, React.js, and Angular frameworks. I am hoping to continue developing my existing skills as well as learn new languages and frameworks that will enable me to be a well-rounded developer.
Context: Fresh Graduate looking for a job
Job Title: Journalist, Writer, Reporter
I just graduated with a degree in Mass Communications, majoring in Journalism and Broadcast Communications. I've worked as a DJ in our organization's radio station, and I've worked on the college newspaper as a writer. Eventually, I became the editor-in-chief. I'm looking for a job that will put my skills as a writer and journalist to work, and give me the experience to be successful in my career.
MARCH 21, 2019