EMPLOYERS/HR
DIVERSITY AND ENGAGEMENT: A DIFFERENT APPROACH FOR DIFFERENT PEOPLE
AUGUST 08, 2019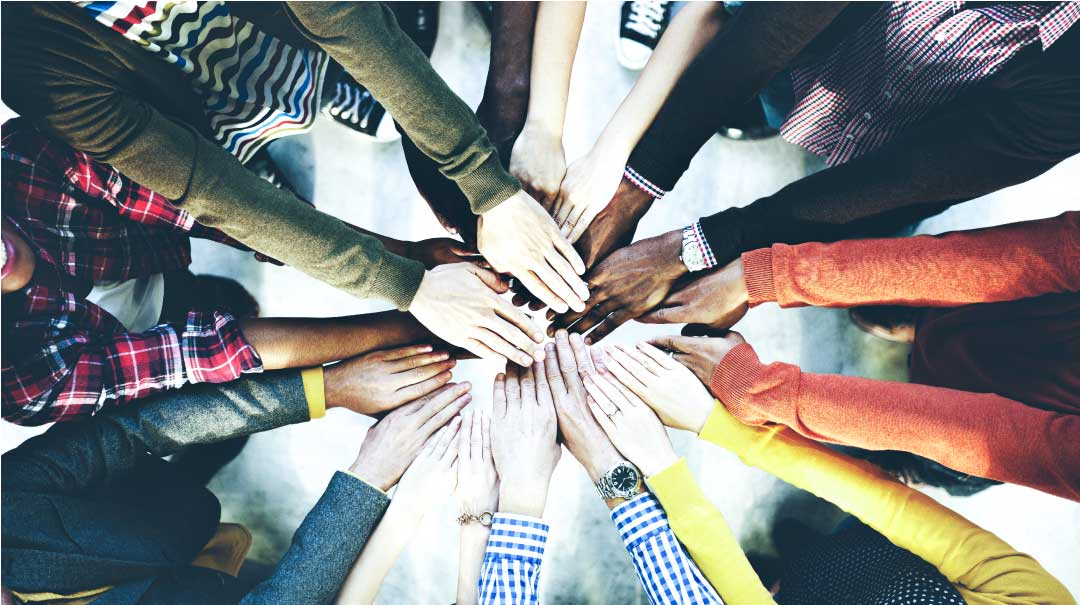 When you think of workplace diversity, what image comes to mind? Do you imagine a balance between men and women in the office? Perhaps people of different racial or ethnic backgrounds? While that's a good start, there are other types of diversity — and companies are exploring these today.
Think about it: how does your company value and promote diversity?
Diversity means different things to different people. According to Harvard Business Review, the definition of diversity depends on who is answering, and it's usually one of three things:
Demographic diversity (gender, race, age, sexual orientation, etc),

Experiential diversity (affinities, hobbies, and abilities)
Cognitive diversity (how people think and approach problems).
Although, diversity is dynamic. In reality, the differences between these categories are often blurred.
Diversity of people means diversity of approach—so understanding the different types of diversity is key to creating a strong and inclusive employee engagement strategy. Let's look at each of them further.
Demographic Diversity
The most common forms of diversity are also the most obvious when you walk into the office. You can immediately see gender, age, and the like without knowing anything else about the people. Global companies have developed diversity and inclusion policies led by HR, including assessment tools, mentoring and training programs, and communication campaigns.
Making workplace diversity a priority results in an improved company image and reputation. People, after all, want to work in companies where they expect to feel appreciated.
Experiential Diversity
Our likes, dislikes, and experiences dictate the affinity groups we join in the workplace, so many companies organize employee engagement activities such as outings and Christmas parties to help develop friendships among their employees. People bring with them radically different experiences that can drive innovation and uncover new ideas—so fostering these relationships and having a healthy mix of personalities in the organization is beneficial.
But because these affinity groups formed in the workplace are unpredictable, they can be difficult to manage in the long term. HR practitioners, listen to this: Harvard Business Review's research suggests that the best policy for dealing with experiential diversity is through minimal intervention. Emotional communities will emerge on their own, and will have a life of their own. It's best to take a neutral position and let relationships flourish at their own pace.
Cognitive Diversity
Every new employee can bring a different perspective to an organization. With a workforce having diverse thoughts and backgrounds, companies can assemble more efficient teams that can tackle difficult tasks and drive innovation.
Innovative organizations are now shifting from managing units to managing challenges or projects, letting employees voluntarily join projects and allowing them to move out of their comfort zones. An effective strategy for companies to manage cognitive diversity is to create avenues for employees to emerge and shine.
We now live in a time of self-discovery where a one-solution-for-all approach no longer works. Each form of diversity is different—and therefore requires its own management strategy to successfully implement it. Diversity is a journey, and it requires careful navigation.
AUGUST 08, 2019
Looking for tech talents to join your team?
Let our team help you recruit, connect, and hire only the best people for your tech job openings. Send an inquiry now!