EMPLOYERS/HR
CHALLENGES TO OVERCOME TO BUILD YOUR DREAM IT TEAM
AUGUST 31, 2022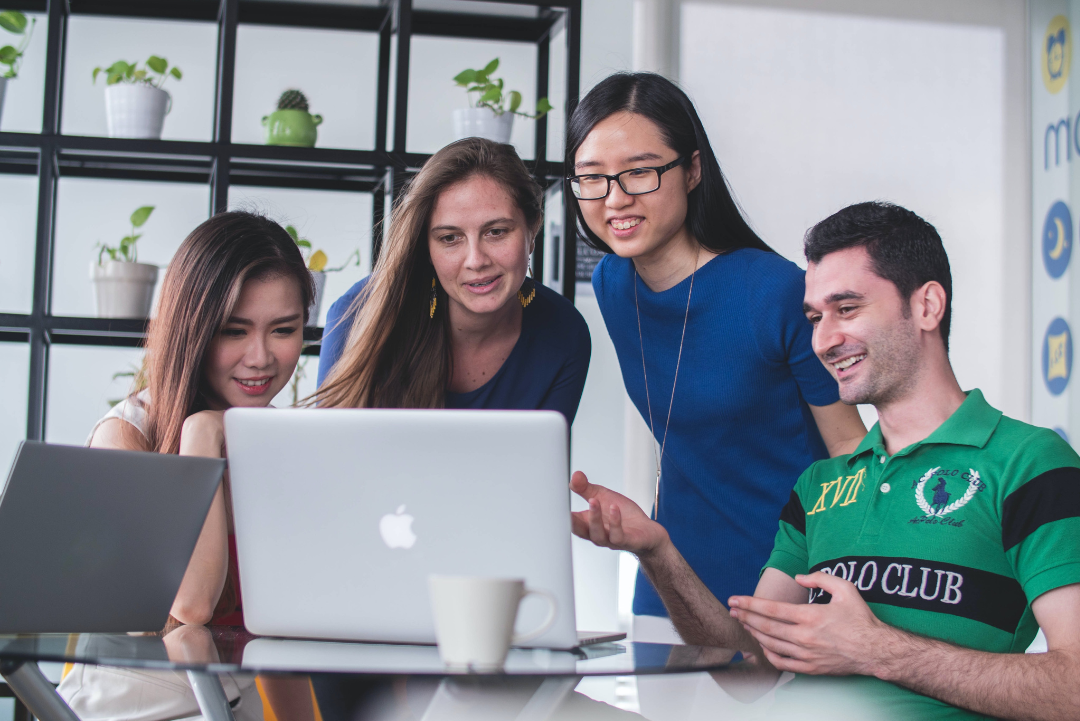 Hiring headaches are too common for any company, no matter the size. An impressive candidate may be difficult to find, while a bad hire wastes money and time. Over the years Recruitday has been working with businesses needing tech professionals, we have seen and heard these common hiring challenges that could affect entire operations.
Missing out on fit candidates
Finding the candidate most fit for the job in a pool of unqualified talents is like looking for a needle in a haystack. You might be forced to hire the best person available at the time, even if they don't exactly fit the job. While you're able to fill the role, this could still make you spend more time training and aligning with the new employee than you would have to with a new hire who meets all your job requirements.
Failing to engage qualified and passive candidates
The most qualified candidates know their value and have more freedom to choose where to work. Recruiters constantly reach out to and engage them even if they're not actively looking for a job. Their specialized tech skills are just so in demand that they receive several offers.
With these passive candidates, you need to understand their motivations to be able to attract their attention. Your brand alone should be strong enough to interest them. Unfortunately, not every company has the resources or people to establish a positive relationship with these tech talents.
A slow and long process
The longer a position remains vacant, the more time and money the company loses. However, slow and tedious hiring processes become an obstacle for companies to hire as fast as possible, which also frustrates the hiring team.
One reason for this is a shortage of qualified candidates. Many tech jobs are available, but the talent supply isn't enough. With the time spent advertising a job opening, collecting hiring data, and reviewing applications, you might find it harder to get a hold of qualified candidates.
Poor candidate experience
Candidates with great potential evaluate the company they're applying for. If they get a terrible hiring experience, they will unlikely accept an offer from that company. Good candidates know that the way you treat them during the process reflects how their employment with you will be. A survey by CareerPlug found that 58% of job seekers declined a job offer due to a negative experience throughout the hiring process. A long and complicated application journey, lack of communication or guidance in every stage, and poor interview process are some factors resulting in a negative candidate experience.
These hiring challenges are part of the struggles of both employers and job seekers. Companies can't build the best tech team to keep their operations running smoothly. At the same time, IT professionals find it difficult to advance their careers due to the obstacles that hold both sides from finding their perfect match. This gap is also one of the reasons Recruitday strives to offer seamless tech recruitment solutions to businesses while nurturing and continuing to grow our IT talent community.
Hire without the hassle

We do all the hiring work for you so that you can focus on your business. We have a talent community to tap, and we thoroughly screen each individual to find the best shortlist of candidates for you.



Pre-vetted IT professionals

Our candidates are pre-vetted based on your standards and job requirements and are ready for an interview. It cuts down the time you spend doing background checks and reading through CVs.




Initial interview passers

We conduct initial interviews with your specific requirements in mind. The process helps us narrow down the list of candidates who fit your company's technical needs, culture, and work environment.
Growing your tech team should be a process to enjoy. It is an opportunity to develop and implement ideas to integrate technology into your business, and you and your tech team must be on the same page throughout. However, hiring challenges can disrupt positive working relationships since onboarding the right people is essential in achieving goals. Only with an efficient hiring process will you be able to create your dream tech team.
Ready to hire top quality talents to join your tech team now? Learn how here!
AUGUST 31, 2022
Looking for tech talents to join your team?
Let our team help you recruit, connect, and hire only the best people for your tech job openings. Send an inquiry now!