NEWS & UPDATES
CAREER PLATFORM RECRUITDAY AIMS TO UPSKILL THOUSANDS OF FILIPINOS FOR A CAREER IN TECH
FEBRUARY 14, 2022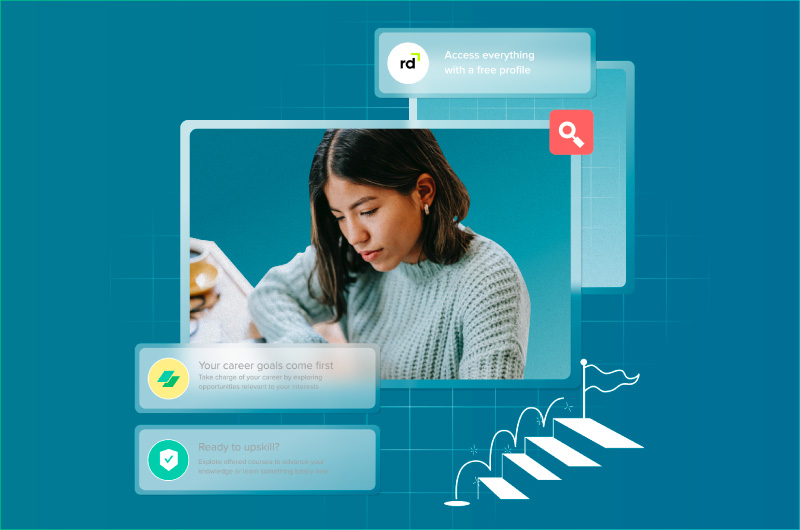 Career platform Recruitday is proud to announce its rebranding to help Philippine tech talents connect to better opportunities and grow their career.
Recruitday recognizes that many Filipino workers want to work in tech-related roles, where the opportunities and career growth are. Yet there are many obstacles to completing the transition, such as skills mismatches and opportunity gaps.

Recruitday's first initiatives to rebrand itself as a career platform focus on providing courses to help Filipinos excel in tech, rather than just listing job openings. With the pandemic retrenching workers from industries like hospitality and tourism, they needed a guide to help them shift to a more lucrative career path—which is what Recruitday aims to be. Both self-paced and instructor-led online courses teaching anything from the programming language of Python to cybersecurity analysis are now readily available on the platform.

The platform will also now offer webinars, workshops, and training all created with the goal of helping them land a tech job. All of these opportunities will help them join and connect with a community of like-minded people looking to grow their careers in the same industries.
"The digital transformation that was accelerated by the pandemic is showing us how crucial tech will be for the future," said Recruitday CEO and Founder Joel Garcia. "But the reality is that there is a gap between supply and demand, with many Filipinos not yet equipped to work in the global tech landscape. We want to solve that."
By helping opportunity seekers upskill themselves and move towards a more fulfilling career, Recruitday is going above and beyond the normal role of a job search platform.

Globally, hiring in tech-related roles is expected to continue enjoying impressive growth. In the US alone, employment in computer and tech-related roles is projected to grow 13% by 2030, with the rest of the world likely following suit. The apparent growth in tech is attractive for many looking for a career shift, especially in the wake of the COVID-19 pandemic. 22% of all workers have already done some sort of online tech training during the pandemic to boost their employability in an increasingly digital world.
Thus, even with all the opportunities readily available on its platform, Recruitday continues to work to find new ways to help opportunity seekers. This coming April, the platform plans to hold a career fair in the metaverse—the first of its kind in the Philippines.

"Because the metaverse allows people to meet and collaborate in virtual spaces, it's set to have an outsize impact on the way we work," Garcia explained. "Tools like MS Teams and Zoom have already shaped the way we work now and we believe the metaverse will have a much larger impact—we want Recruitday to be at the forefront of this change in the recruitment space."

"Given the proper training and opportunities, Filipinos have a lot to offer," concluded Garcia. "With Recruitday, we'll hopefully start seeing more Filipinos in the global tech space soon."
ABOUT RECRUITDAY
Recruitday is a career platform designed to connect Philippine tech talents to global opportunities. Since its inception in 2017, Recruitday has been improving the quality of life for both recruiters and talents alike. With a vision to empower everyone to take charge of their career journey and achieve their fullest potential, Recruitday's platform today offers curated jobs, courses, as well as events relevant to the demand and direction of the 21st century tech landscape. For more information, visit www.recruitday.com, contact inquiries@recruitday.com, and like/follow their pages on social media, @Recruitday.


Media Contact
Monic Gosingtian
Senior Marketing Manager
monic.gosingtian@recruitday.com
FEBRUARY 14, 2022
Find Your Next IT Career
Job opportunities in different tech roles. For all career levels.
CREATE AN ACCOUNT