EMPLOYERS/HR
THE BENEFITS OF IMPLEMENTING A WORK FROM HOME POLICY
AUGUST 22, 2019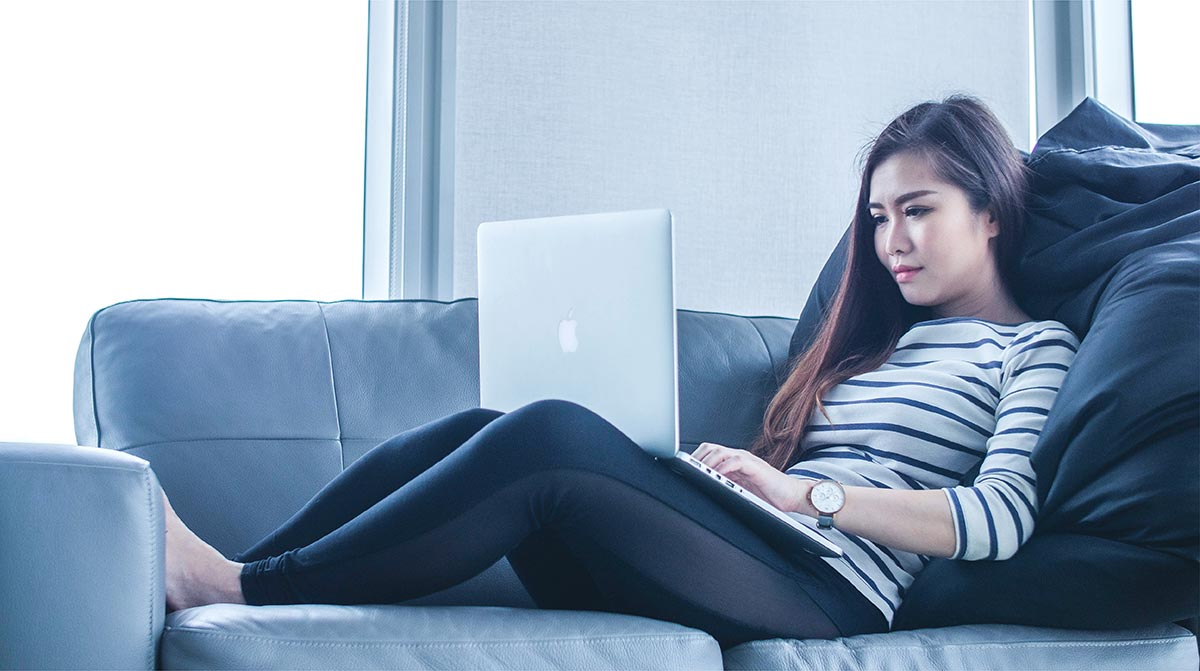 The substitution of telecommunications for transportation in a work arrangement allows employees to work at home by maintaining contact with their office via telephone or computer. Coined by Jack Nilles in 1973 and popularized by author Francis Kinsman in 1987, 'Telecommuting,' was once unheard of for a Philippine workforce that was used to the 9 to 5 lifestyle.
But with heavy traffic and longer commutes becoming the reality for big cities, what was once shrugged off as another trend for choosy millennials is now a widely accepted approach to managing work and business operations. In fact, the practice that was once only popular in more developed countries is now being explored by employers here in the Philippines following the approval of the Telecommuting Act on January 10, 2019.
The Telecommuting Act, also known as the Republic Act No. 11165, recognizes telecommuting as a legitimate alternative work arrangement that can be offered by companies on a voluntary basis. These companies are expected to give fair treatment to both telecommuting employees and employees working at traditional workplaces when it comes to giving overtime and night shift differentials, rest periods, holidays, workload, and career development opportunities among others. Its full implementation will firmly follow the Department of Labor and Employment or DOLE's telecommuting pilot program in select industries for a period of not more than three years.
A solution to lost productivity and creativity
In a city as congested as Metro Manila, whose population of some 12 million swells to beyond 15 million in the day, it is not difficult to see how this law can be beneficial. Telecommuting offers a cost-effective alternative and the answer to lost time spent on the road that could otherwise be spent working.
According to a survey by GPS-based navigation app, Waze, Manila is said to have the world's worst traffic congestion, which means Filipino workmen spend more hours under horrendous traveling conditions rather than being effective at work.
An article by The Guardian covered the hellish strains of commuting to work in Manila and the ghastly effects on employees' work outputs. The daily productivity losses in Manila due to traffic is 3.5 billion pesos, the article cites the Japan International Cooperation Agency studies.
In addition to helping improve workers' productivity, telecommuting also helps improve workers' morale. A more flexible work plan results in both physically and emotionally healthier employees. With a flexible work arrangement, they not only spend more productive time working, but can also manage more time with family or friends. This guarantees a more salubrious social life, leading to happier workers, more creative, and more effective individuals.
Expanding a company's talent pool
Telecommuting does not only serve workers but can also be very beneficial to a company. Talent is not always found within a 5 to 10-mile radius where an organization is based. Some of the best people that may be fit for an organization may be hundreds or thousands of miles away from the workplace.
Because of telecommuting, different people from various locations in a country or around the world can be connected to employers wherever the employer may be. A company's potential talent pool is expanded allowing them to work with people they may otherwise never be acquainted with.
Eco-friendly alternative
But besides the benefits mentioned, it is also essential to talk about the ways telecommuting can help the environment. A famous essay by BBC last July addressed the growing environmental issues the world is facing and called out humanity as having only 18 months left to save the planet.
If businesses want to be environment-friendly and have a hand in saving the planet, then telecommuting should be considered. Not only are pollution and greenhouse gas emissions being reduced by cutting back on transportation, but less electricity, fewer supplies, and less office equipment are also being used, all of which contribute to the reduction of waste.
AUGUST 22, 2019
Looking for tech talents to join your team?
Let our team help you recruit, connect, and hire only the best people for your tech job openings. Send an inquiry now!