THE BARHEAD EXPERIENCE
MAY 02, 2018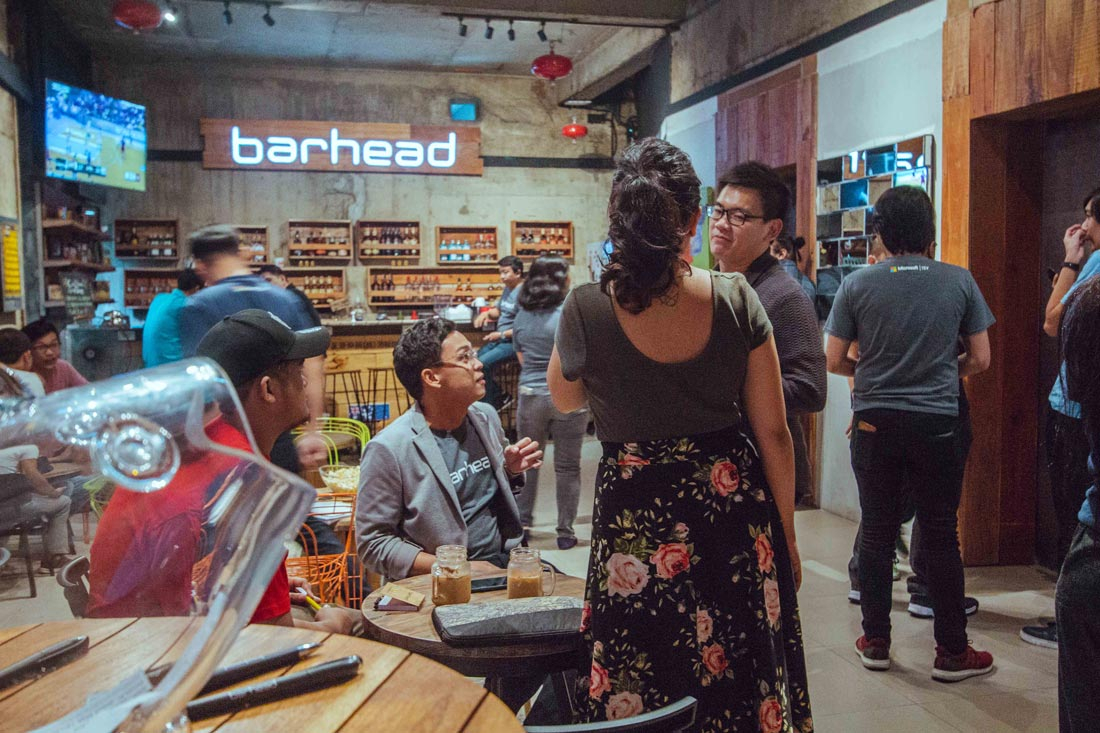 Unlimited coffee and beer, snacks, Tekken tournaments, and a night of fun - not the typical things you hear associated with an I.T. consultancy firm, yet attendees enjoyed a night with all of that at the Barhead Solutions headquarters in Makati last Friday, April 27, 2018.
The night was filled with experienced I.T. consultants looking to take a peek at the unique culture that Barhead offers and explore opportunities for a new career in a modern workplace.
The event was open to CRM/.Net Developers, Business Analysts, Quality Assurance Analysts, and Business Intelligence Developers. Registration began at 4 PM and was done through the Recruitday.com portal. Each participant got one raffle entry and sipped coffee, drank beer, and munched on snacks while waiting for the program to start.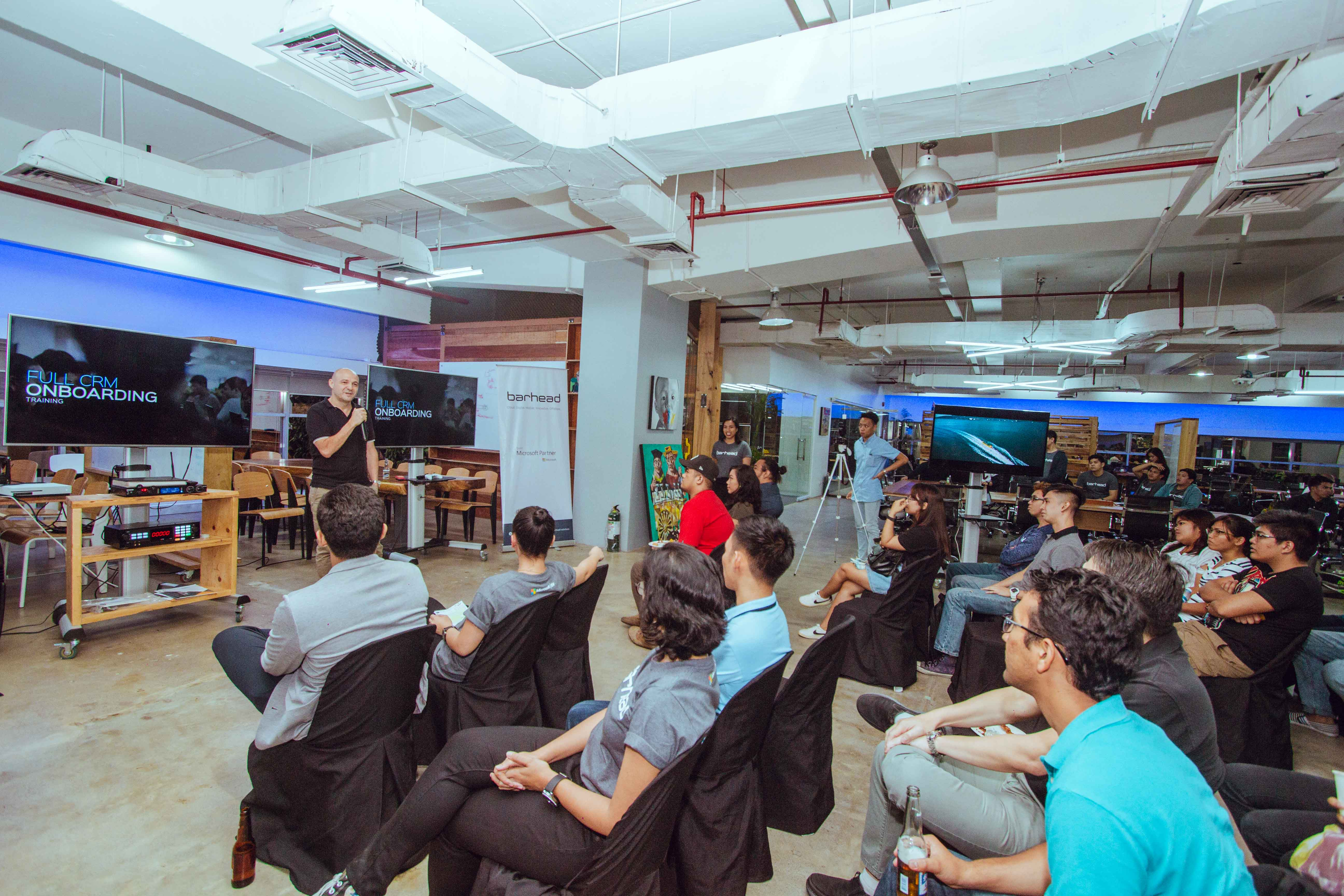 To get everyone warmed up, a "guess that movie" game was played where attendees had the chance to win P5,000 for correctly guessing the title of the movie from a line in that film.
Following that were opening remarks given by John Orrock, the CEO, Principal Investor, and Advisor of Futurenow Ventures - the company that houses startups like Barhead, Reekoh,
Recruitday.com
, Hammerjack, Autodeal, and more with the goal of fostering a strong startup ecosystem in the Philippines, along with the rest of Asia, Australia, and the U.S.
The night continued with short talks from Tina Cruz Abila, Barhead's Functional Manager, and Alejandro Ongjuco, Barhead's Technical Manager, about what it's like working at Barhead and all the different projects they do. At the end of their talk, attendees had the opportunity to ask them more questions about the company.
To make things extra interesting, four volunteers took part in a mini Tekken 7 Challenge where the winner won another P5,000. Cheers from the Barhead team who all stayed for the event caused a sudden challenge between the winner and Barhead's reigning Tekken champion, Renson Dimaculangan. It was an exciting match that ended with Renson still holding his title of champion.
The night ended with a raffle draw where winners brought home Bluetooth speakers. All the events were just a glimpse of what it's like to be a part of the Barhead team. If this is something that interests you, you can apply for their many
job openings
listed on Recruitday.com.
Barhead Solutions
is a boutique consulting firm specializing in cloud business solutions centered around client relationship management (CRM), field service, project service and employee management. We provide implementation services for what we believe is the most compelling cloud business application stack on the market today – Microsoft Cloud Stack.
---
Recruitday.com
is an online recruiting platform that helps businesses find high-quality and well-suited candidates, connect with them instantly, and hire the best fit for their companies. It also helps job seekers find the right jobs by providing the tools and insights they need to make informed career decisions.
For questions about what we can do for your company, please email inquiries@recruitday.com.
MAY 02, 2018