CAREER GROWTH
9 PODCASTS TO BOOST YOUR CAREER (OR YOUR LIFE)
JUNE 19, 2020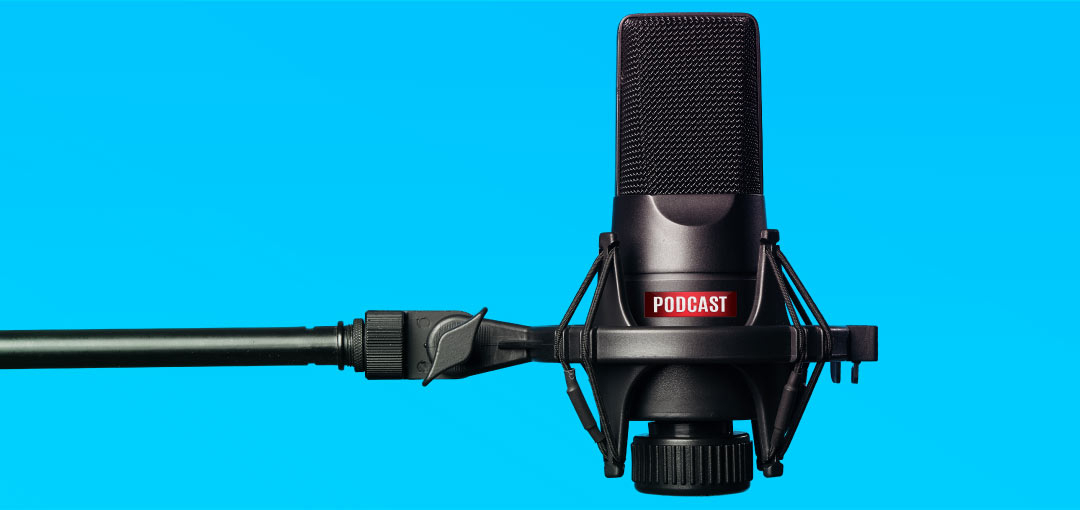 These are 9 podcasts to help you boost your career, or even your life, while we are all still stuck at home.
---
IN THIS LIST:
The HRchat Show

Techph.org

The 5AM Miracle

HBR IdeaCast

99% Invisible

TED Podcasts

Being Boss

The Tony Robbins Podcast

Secrets of the Most Productive People
---
As most of our days continue at home, you may find yourself getting bored and running out of things to do. Something great you can do for yourself during our lockdown is to find ways to boost your career – and even your life. One of the ways you can do that is through podcasts.
SEE RELATED: 11 Things to Do When You're Stuck at Home
Podcasts have been slowly gaining popularity over the years, but they've been around for a LONG time, amassing a vast library filled with all kinds of topics from life to career, education to entertainment.
Since there are so many shows and episodes to choose from, it might be hard to pick one to start. We've listed 9 of the best podcasts you can listen to right now to help you boost your career. Check them out.
The HRchat Show is great for people who work in Human Resources, managers, entrepreneurs, or leaders who handle teams of people. This podcast gives insight and strategies to help you "get more from the world of work". The show, hosted by Bill Banham and other HR enthusiasts, covers topics about HR Tech, Leadership, Talent, Recruitment, Employee Engagement, Recognition, and Company Culture.
Techph.org features innovators and leaders in the field of technology in the Philippines. This independent podcast project aims to promote continuous learning and expertise-sharing amongst tech students and professionals. The new show, hosted by Luis Baring, has six episodes to date and is powered by the Recruitday Communities.
Check out Techph.org on Facebook.
The 5AM Miracle is a weekly podcast hosted by Jeff Sanders aimed to "help you bounce out of bed with enthusiasm, create powerful lifelong habits, and tackle your grandest goals with extraordinary energy." This kick of motivation is perfect for how many of us are feeling right now as the challenges of this pandemic weighs down heavy on most (if not all) of us.
This podcast has ranked #1 in the Self-Help and Business categories on iTunes multiple times. It is perfect for people looking to optimize their workflow and create life-long habits of productivity.
HBR IdeaCast is a weekly podcast produced by the Harvard Business Review featuring thinkers in business and Management. The show is hosted by Alison Beard and Curt Nickisch, both senior editors at Harvard Business Review. This podcast helps business people stay up-to-date about the latest in business and management.
The podcast featured big names in the industry such as Jeff Bezos, Maya Angelou, Howard Schult, and many other leaders in business.
99% Invisible is for the designers, art lovers, and architecture buffs out there. Although, this isn't like your typical work, productivity, or business podcast. Instead, it features more backstories about the small things we use every day. It can help spark your creativity and make you feel inspired to design and create things, making it perfect for content creators, designers, writers, other creative types, and even marketers and people who sell products.
Everyone has probably heard of TED. Although they made their name through their famous TED Talks posted on YouTube, they've expanded to create a vast range of content that covers all kinds of topics. They have a number of podcasts to choose from to help you with your career (and your life). Top Picks are WorkLife with Adam Grant and TED x SHORTS. Check out all the TED Podcasts here.
Being Boss is hosted by Emily Thompson and Kathleen Shannon. It is meant for "creative entrepreneurs, freelancers, and side-hustlers." Their episodes reveal the mindsets, habits, routines, and even boundaries that help you make money while doing what you love. It is basically a podcast about becoming the boss of your own life and career. If you have dreams of running your own business one day, this one's for you!
The Tony Robbins Podcasts discusses topics that help you "take your business to the next level, develop stronger relationships, improve your finances, or better your physical health." The host, Tony, interviews some of the most successful people in his episodes to help you learn, fuel your creativity, and take your life to the next level.
Secrets of the Most Productive People is a podcast hosted by Fast Company deputy editor Kate Davis and assistant editor Anisa Purbasari Horton. In each episode, they discuss and dissect different ways you can work smarter instead of harder while telling you exactly how to get it done. Their latest episodes are relevant to our current situation, such as their episode on "How to Find a Job During a Pandemic".
SEE RELATED: Job Search During a Pandemic? Here's How to Do it!
There are countless podcasts out there – these 9 barely scratch the surface. But if you're looking to boost your career while we're all stuck at home without much to do, start with these podcasts and get learning!
Looking for something to do? Why not earn while at home?
Invite your friends to apply to exciting job opportunities and get rewarded for every successful referral you make. Learn more here.
JUNE 19, 2020