EMPLOYERS/HR
5 REASONS WHY TRADITIONAL EMPLOYEE REFERRAL PROGRAMS FAIL
SEPTEMBER 09, 2021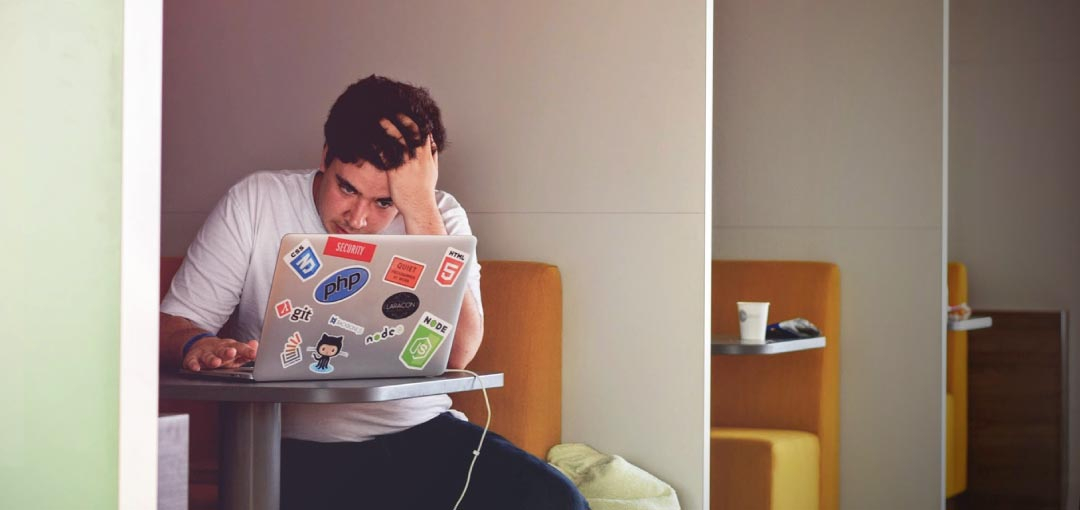 ---
Key takeaways
As easy as they sound, implementing employee referral programs are actually complicated and risky. A lot of factors come into play when gaining quality hires.

Companies such as InMobi, Salesforce, and Dell have had successful employee referral programs because they actively reward employees, promote their programs, and enhance their processes.

Using digital tools can greatly help companies boost their employee referral programs, leading to quality hires and engaged employees.
---
Hiring quality talent is not easy. In fact, a study by Entelo revealed that talent acquisition professionals spend 13 hours or more just sourcing candidates for a single role. On average, they would receive 250 candidates for one corporate job, four to six of which will only be selected for an interview and eventually land the role.
To avoid these hiring roadblocks, HR leaders and recruiters turn to employee referrals, which is often deemed as one of the most time and cost-efficient ways for companies to onboard talent. However, employee referral programs are only effective when done right.
In this article, we'll tackle some of the reasons why traditional employee referral programs fail and how you can avoid them.
Lack of rewards or incentives
It goes without saying that employees would gladly participate in any HR-related programs as long as they're rewarded or incentivized for it. Traditional, non-reward employee referral programs are only effective for a short period of time as employees aren't motivated to provide quality candidates.
Rewards can take the form of cash, gift cards, trips, or objects that may be valuable to employees. Take the case of India-based mobile advertising technology company InMobi, which incentivized its employees with Royal Enfield bikes or all-expense-paid trips outside the country every time their referrals get accepted into the company. The rewards proved to be effective as InMobi's referral rate jumped from 20% to 50% for a 900-person company.

Lack of transparency and communication
Employees feel frustrated when they are kept out of the loop after they've referred their friends. More often than not, they hear nothing from HR because their traditional employee referral programs are done manually, which can lead to candidates or referrals getting lost in the system or mixed with regular candidates. In some cases, employees refuse to participate in traditional referral programs due to confusing processes. Employees may feel cheated if they were told that they were going to be incentivized for referring candidates but the truth is the opposite.
Employees are the frontliners of the referral programs so they deserve to know how their candidates are faring and that they will be rewarded for their participation.
Lack of promotion
How do employee referral programs get around? For some HR leaders and recruiters, it's as simple as sending a mass email to everyone in the company. However, that's not enough to gain participants and quality hires. Thus, HR leaders and recruiters should make it a point to actively and creatively seek employee referrals. They can do so by creating specialized monthly newsletters, putting up engaging posters in the office, organizing referral parties, and even encouraging CEOs to tackle employee referrals in every all-hands meeting.

American cloud computing company Salesforce, for instance, hosts "Recruitment Happy Hours" where employees can invite their referrals to have fun and simultaneously get screened by HR. It puts an informal but highly engaging spin into how recruitment is done.

Improper administration of processes
Contrary to popular belief, employee referral programs involve a plethora of processes to cater to both referrers and referrals. HR leaders and recruiters have to oversee applications, emails, spreadsheets, and policies just to efficiently filter quality candidates. If one part of the process is not met, then everything else will go downhill.
Dell is a shining example of having an organizational structure for its global employee referral program. The computer company initially suffered from the lack of a global program owner, inefficiencies caused by manual referral tracking, and outdated payment amounts. To address these issues, Dell assigned a manager at the top and formed regional teams, consistently implemented referral and hiring policies, and posted all payout amounts. These changes led to a 50%-125% increase in Dell's global referral hires.
Complicated referral process
If some companies have structureless employee referral programs, others have processes that are too complicated. Employees wouldn't want to participate if they knew they're required to fill out long forms or cannot easily refer their friends in just one or two steps. The same goes with potential hires―if they're made to go through many tedious steps, they may prefer to back out of the application process altogether.
HR leaders and recruiters should make it a point to simplify their referral programs by creating easy-to-use dashboards or implementing their programs in platforms that employees already use. For instance, job and employee matching company Recruitday makes it easier for companies to enhance their employee referral programs with two modern tools: The Employee App (Recruitday Employee Referrals on Microsoft Teams) and The Recruiter's App (Recruitday Employee Referrals on Power Apps).
With the Employee App, employees are notified in real-time about job openings and allowed to send referrals on Microsoft Teams. They are also updated about the status of their referrals and rewards. Meanwhile, the Recruiter's App allows HR leaders and recruiters to efficiently administer and manage their employee referral program on Microsoft Powerapps. The app is equipped with a dashboard that shows companies key metrics and actionable insights about their employee referral program along with other features that make managing the entire program a lot easier.
Employee referral programs are undoubtedly essential in every organization. As companies face the new normal, they must learn to recalibrate their hiring processes to ensure efficiency and productivity within their organizations. Moreover, having an effective system can provide opportunities that both employees and job seekers may greatly benefit from.

---
Need help recruiting? Send us a message or visit our Solutions Page.
SEND US A MESSAGE | POST A JOB FOR FREE | LEARN MORE ABOUT OUR SOLUTIONS
SEPTEMBER 09, 2021
Looking for tech talents to join your team?
Let our team help you recruit, connect, and hire only the best people for your tech job openings. Send an inquiry now!