CAREER GROWTH
5 IN-DEMAND JOB ROLES COMPANIES IN THE PHILIPPINES ARE LOOKING FOR
JULY 15, 2019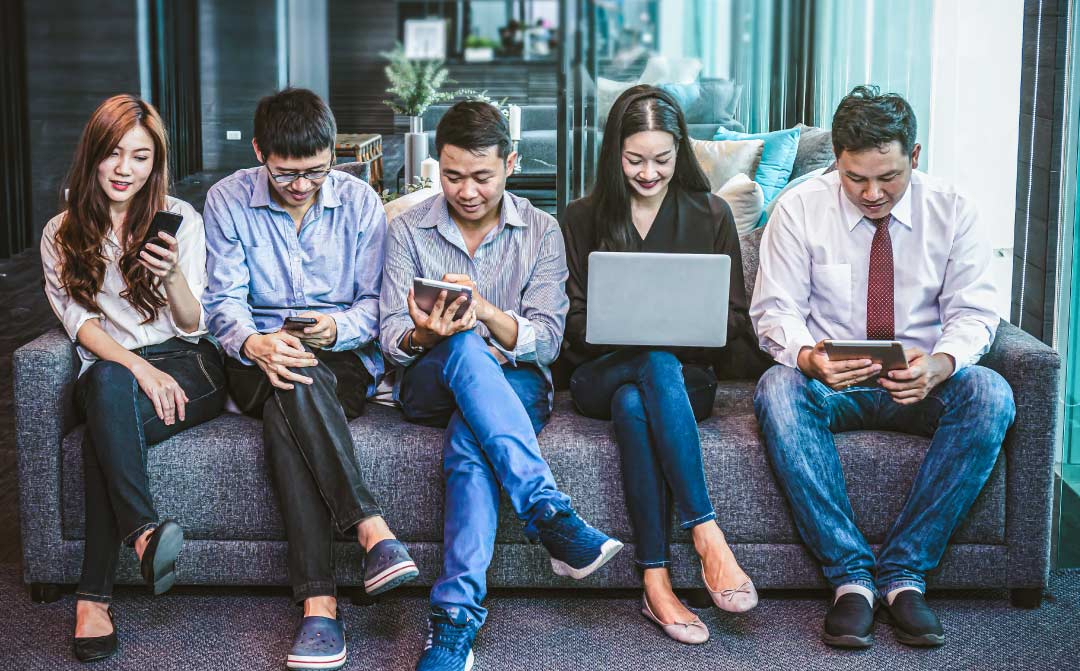 On top of finding the best companies to work for, you also need to look for roles and positions that fit your set of skills. While you have to be the right fit for the company, make sure that the position they're offering is also the right fit for you.
If you don't know where to start, LinkedIn Talent Insights compiled a list of the five biggest emerging jobs in the Philippines this year in its report Emerging Jobs: Philippines. These five roles are the most frequently added job titles among LinkedIn's Philippine community in the past five years, which means that they're the roles that many Philippine companies have been looking for recently.
Not surprisingly, all of these emerging jobs require skills related to relevant technology such as programming and machine learning. LinkedIn writes in the report: "As technology creates new industries and opportunities, jobs evolve and new ones emerge, often in unexpected ways."
These five roles are:
Data Scientist
More and more businesses are realizing that mining their data can open up new opportunities for them. With this, many Philippine companies have been hiring Data Scientists that specialize in making sense of this data and turning them into valuable insights.
Aside from knowing the relevant programming languages, Data Scientists are also expected to be knowledgeable in data analysis and machine learning. This means that companies are looking for individuals who not only know how to interpret data but also the technologies used to mine this data effectively.
Want to work as a Data Scientist? Click here for a list of companies currently searching.
Application Development Analyst
With online platforms and mobile apps being part of our everyday lives, it's no surprise that many companies are looking for people who can develop them. Application Development Analysts are not only in charge of creating these apps, they're also tasked to make sure that they run as smoothly as possible.
Of course, Application Development Analysts are required to know all of the basic programming languages. They are also often expected to have a background in developing software.
If you want to learn more about app developers, what's expected of them, and how much they typically earn, click here.
Back-end Developer
The large demand for mobile apps in the country equates to a large demand for different types of talent. That's why many of the top emerging jobs in the country are related to developing them, with businesses seeing the need to create their own digital platforms for their products and services.
One of these is the Back-end Developer, who is responsible for everything that happens behind the scenes in these digital platforms. Like application development analysts, they're expected to be experienced in various programming languages.
Find out which companies are hiring Back-end Developers by clicking here.
Full Stack Engineer
While back-end developers are responsible for what happens behind the scenes, front-end developers handle the customer experience, or everything that the users actually see. Those that specialize in both are called Full Stack Engineers, and their wide set of skills is what makes them one of the most in-demand roles in the country.
"Full Stack Engineers are the Swiss Army knives of tech talent – able to run a project from start to finish," writes LinkedIn in the report. As such, they're expected to carry all the necessary programming skills of qualified back-end as well as front-end developers.
If you want to be hired as a Full Stack Engineer, check out these job openings.
Sales Development Representative
Of the top five emerging jobs in the country, the only role that doesn't revolve around software or programming is the Sales Development representative. While companies are undergoing digital transformation, they need to hire specialists that know how to properly deal with their customers on a human level.
Unlike the other four emerging jobs, Sales Development Representatives are expected to master a different set of skills such as customer service and marketing. LinkedIn writes: "As customers' needs become more complex and global, a Sales Development Representative must have the essential soft skills such as communication and critical thinking to build long-lasting relationships, maintain good account management, and understand the unique needs of the market."
Interested in becoming a sales development representative? Click here.
The Right Job for You
While these five roles are among the most in-demand in the country, there are many more companies out there that require other talents. For more job openings, visit https://www.recruitday.com/jobs.
JULY 15, 2019
Find Your Next IT Career
Job opportunities in different tech roles. For all career levels.
CREATE AN ACCOUNT