EMPLOYERS/HR
4 BENEFITS OF HIRING ENTRY-LEVEL IT PROFESSIONALS
DECEMBER 20, 2022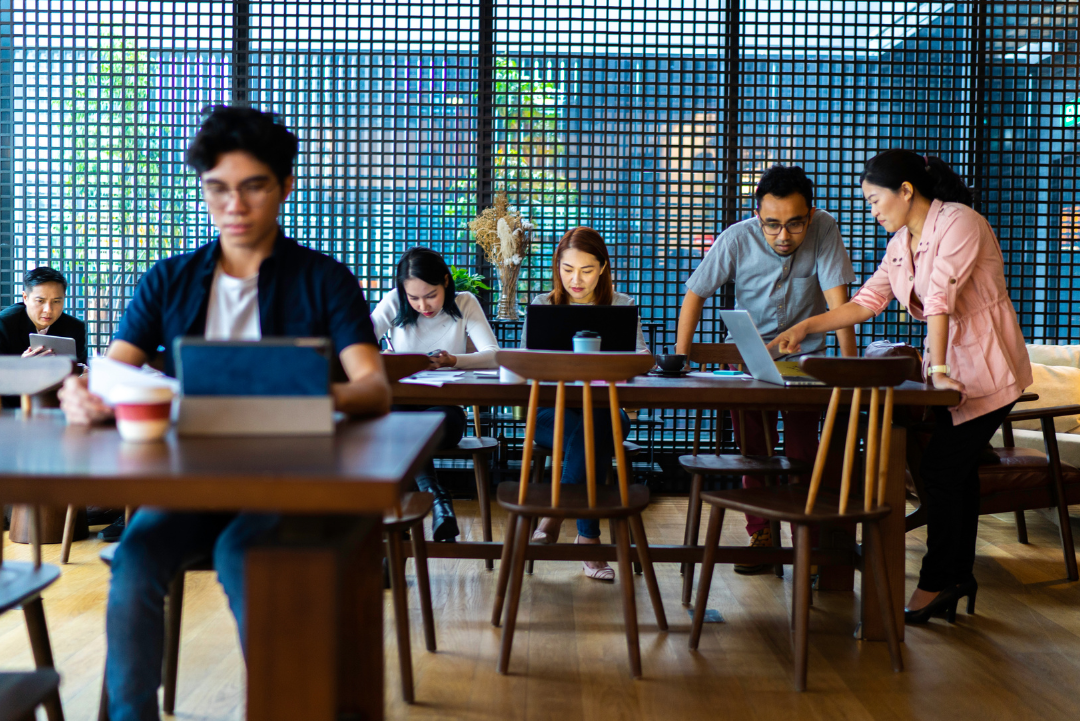 WRITTEN BY JOYCE TICSAY
It's no secret that most companies highly regard job seekers who can significantly contribute to organizational growth and revenue acquisition. Entry-level professionals, typically recent college graduates or with little to no industry experience, often take a back seat in the workforce.
According to the NACE Job Outlook 2017 report, 91% of employers favor candidates with work experience—65% of which look for potential employees who have proven work experience relevant to the demands of the role.
However, some businesses across different sectors—finance, technology, and healthcare—take advantage of employing IT workers lacking in experience. Let's take a look at how your company can benefit from hiring entry-level IT professionals.
1. Saves Money
Gaining experience is often a priority among entry-level IT recruits. More than the compensation, they seek to make a good impression, expand their skills, and explore diversified learning opportunities for future career advancement.
The amount of money companies can save from hiring experienced tech talents can be used to train entry-level workers. Investing in proper training, such as boot camps, entails additional costs, but it can also be a cost-effective approach that reaps long-term results. For instance, a company needing more workers in the networking field may train an entry-level employee to obtain a Cisco system certification—which can benefit both parties in the long run.
Research also shows that replacing an employee normally costs the company 50 to 60% of their salary. For this reason, companies constantly search for ways to motivate workers to stay. Training them at the onset of their employment can establish a strong connection between the employee and the organization. Caring about their growth would also make them feel valuable, resulting in increased productivity and heightened loyalty.
This strategy would allow entry-level professionals to achieve a high percentage of project completions, establish trust with their employer and feel more confident to carry out each task.
2. Drives Long-term Growth and Stability
The recurring shortage of IT talent continues to rise as substantial workers venture abroad for better opportunities or explore other fields. With that in mind, organizations must consider integrating newbies into the existing workforce to help the business thrive.
Software developers, cybersecurity technicians, data engineers, and programmers are a few of the best entry-level IT roles emerging in the industry. Tech firms may focus on aiding these employees to accomplish basic tasks, learn the day-to-day business operations and develop particular skills the company needs. These include nurturing their technical and soft skills, exposing them to diverse workplace cultures, and engaging them in on-the-job training, which can help them familiarize themselves with the work process, improve their confidence and boost overall productivity.
Factors such as improving the marketability of products and/or services, offering sale promotions and the like contribute to increasing revenue. However, new IT recruits who undergo specialized training can help the company strengthen its bottom line. Employing and nurturing entry-level tech talent becomes more effective when a well-established firm faces impending retirement among its veteran workers.
3. Reduces IT Attrition Rate
The Information Technology and Business Process Management's 2022 report states that the tech industry's attrition rate reached 25.2% and is likely to increase in the coming years. However, a recent iCIMS study shows a slightly upward trajectory of employees from different age groups who care about their tenure within an organization.

Certain factors, such as management issues and salary demands, contribute to professionals leaving their jobs. As such, companies must look into hiring entry-level tech candidates and maximizing their resources to nurture their talent even further. This approach has become a practice in one of the global leaders in IT solutions. According to TD SYNNEX's CFO of Americas, David Jordan, recent graduates who worked for their company stayed longer than those hired with two to four years of experience; thus, increasing the retention rate among entry-level professionals.
This movement may not yield immediate outcomes, but management committees across businesses may invest in cultivating their skills and opening up opportunities for leadership roles. Overall, this strategy promotes employee retention, especially when there are vacant mid to senior-level tech positions available in the company.
Who knows? You might be investing in the next top tech talent that could pull the business up the ladder of success.
4. Introduces New Ideas and Strategies
Incorporating entry-level IT talents into organizational structures can be a launch pad for companies looking to explore new ideologies. Let's face it—most tech candidates who have recently graduated or completed their IT certification may lack the skills and experience the role requires. But their knowledge of the latest technologies, such as social media and online platforms, can be maximized, especially when businesses strive for constant innovation.
Kosovo, the second-youngest country worldwide, is a great example of young professionals flourishing with their creativity and digital knowledge. Adding to this country's growing popularity is the emergence of IT education among children as young as seven. The current ICT sector in Kosovo is also constantly developing, with innovation centers, labs, and workspaces available for small businesses. Young entrepreneurs, aged 20 and below, lead these startups and continue innovating with other professionals. Allowing these young innovators to gain access to the right tools and resources will equip them and make substantial contributions in return.
As companies adapt to a more digitalized approach to doing business, the pool of tech talent must follow through. For this reason, employers can tap the innate expertise of recent graduates as tech-savvy individuals. Millennials and Gen Z bring fresh perspectives, which can impact daily operations. For instance, company leaders may encourage recent hires to speak of any ideas, suggestions, or inquiries that could innovate existing processes such as workflow management.
Whether or not these ideas would work, the creativity these entry-level tech professionals possess can be valuable and efficient in transforming other aspects.
Leverage Your Recruitment Process
Employing entry-level IT professionals has its fair share of ebbs and flows. But the pros outweigh the cons when it comes to cost efficiency in labor, long-term organizational growth, increased employee retention, and innovative ideas paving the way for excellence.
As job vacancies in the IT industry continue to grow, a third-party career platform can help leverage your recruitment process. Recruitday connects businesses and quality tech candidates through end-to-end recruitment solutions.
With the right amount of support, companies can expect favorable results, turning entry-level workers into assets and helping them become the organization's dream IT team.
About the Author:
Joyce Ticsay is a content writer by profession and one of the contributing writers for CSM Publishing's "Take Heart: Letters of Faith, Hope and Love", an inspirational book published in 2019 and written for today's youth.
---
References
2022 HR Statistics: Job Search, Hiring, Recruiting & Interviews
IT attrition reached 25.2% in 2022
Who is hiring entry-level IT Professionals?
5 Benefits of Hiring Entry-Level Professionals
Why Should You Recruit Entry-Level Employees?
How to hire the best Tech Talents in Philippines in 2022
How much does an Entry Level Software Engineer make in Philippines?
Does Hiring Recent Grads Pay Off? New CFO Perspective
Why Large Organizations Should Be Hyper-Focused On Entry-Level Employee Training
Kosovo: An Example Of How Young Professionals Can Transform The Tech Industry
DECEMBER 20, 2022
Looking for tech talents to join your team?
Let our team help you recruit, connect, and hire only the best people for your tech job openings. Send an inquiry now!