CAREER GROWTH
12 BOOKS TO READ FOR YOUR CAREER (OR FOR YOURSELF)
JUNE 12, 2020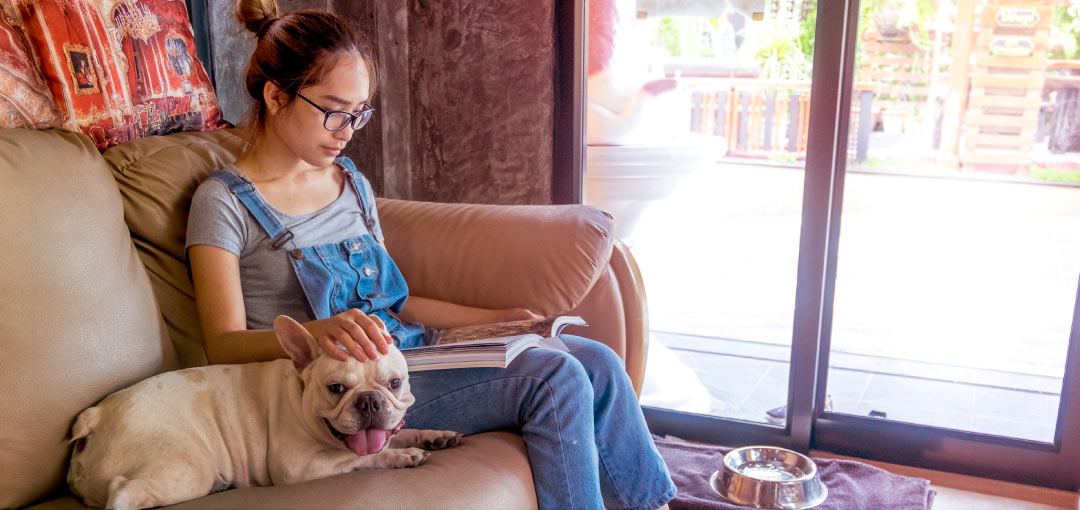 ---
THE BOOKS
What Color is Your Parachute: A Practical Manual for Job-Hunters and Career-Changers

Who: The A Method for

Hiring

The Ride of a Lifetime

The One Thing

Influence: The Psychology of Persuasion

Good Economics for Hard Times

Smarter, Faster, Better

Leadership: In Turbulent Times

Do What You Are

Start

With

Why

Creativity, Inc.

Born for This: How to Find the Work You Were Meant to Do
---
Most of us are still stuck at home, and may have just a little bit extra time on our hands. While we're all battling through unprecedented times, one of the best things we can do is develop ourselves. And what better way than through books!
Here are 12 books to read for your career (or even just for yourself).
What Color Is Your Parachute

: A Practical Manual for Job-Hunters and Career-Changers
Richard N. Bolles
Let's start this off with a book that is considered a career classic - What Color is Your Parachute. This special job-hunting guide updates and revises every year to make it relevant to the current and ever-changing job market. The manual provides readers with essential tips for writing resumes and cover letters, how to network effectively, undergo interviews with confidence, and best of all, how to negotiate the best salary possible – who doesn't want that?
"At its core is Richard N. Bolles's famed Flower Exercise, a unique self-inventory that helps you design your career—and your life—around your key passions, transferable skills, traits, and more."

Who: The A Method for

Hiring
Geoff Smart and Randy Street
This book is perfect for managers, recruiters, or anyone in charge of interviewing potential candidates to join their company. This New York Times bestseller provides a simple, practical, and effective solution to unsuccessful hiring.
Did you know, that the average hiring mistake can cause a company $1.5 or more a year (that's over P72.2 million) not to mention countless hours wasted on sourcing and interviewing.
Who: The A Method for Hiring, gives practical advice, step by step guidelines, and a list of the questions you should be asking potential candidates in order to find out exactly how (and if) they will fit into your organization.

The Ride of a Lifetime
Bob Iger
The Ride of a Lifetime was included in Bill Gate's recently published article on 5 summer books and other things to do at home on his Gates Notes blog, in which he mentions that it is "one of the best business books" he's read in several years.
Bob Iger, the former CEO and current Executive Chairman of the Walt Disney Company, explains what it's like to be the CEO of a large company in his book. He shares the lessons he's learned along with the values and ideas he has embraced through his 15 year stint as CEO during Disney's most transformative years, reinventing one of the world's most beloved companies.

The One Thing
Gary Keller with Jay Papasan
"You want fewer distractions and less on your plate. The daily barrage of e-mails, texts, tweets, messages, and meetings distract you and stress you out. The simultaneous demands of work and family are taking a toll. And what's the cost? Second-rate work, missed deadlines, smaller pay cheques, fewer promotions – and lots of stress."
The One Thing teaches you how to cut through clutter, achieve better results quicker, build momentum towards your goal, dial down stress, get over that overwhelmed feeling, revive energy, stay on track, and master what matters to you in order to me more productive at work, get more satisfaction from life, and have more time for yourself, your family, and your friends.

Influence: The Psychology of Persuasion
Robert B. Cialdini, PH.D
Influence can be considered the classic book on persuasion. It explains the psychology of why people say yes, and how you can apply these understandings – making this a perfect book for people who work in sales and partnerships (but it can still be useful for just about anyone). You will learn six universal principles on persuasion, how to use them, and how to defend yourself against them.
Good Economics for Hard Times
Abhijit Banerjee and Esther Duflo
This book feels apt given the current situation we are in. Banerjee and Duflo won the Nobel Memorial Prize in Economic Sciences last year, and they are considered to be two of the smartest economists working today. The book explains how economics can help us solve the social and political problems of our day.

Smarter, Faster, Better
Charles Duhigg
Smarter, Faster, Better was written by Pulitzer Prize-winning journalist Charles Duhigg about how we can improve at the things we do. The book focuses on eight key concepts which range from motivation and goal-setting, to focus and decision making, explaining why some people and companies get so much done.
The reporting and storytelling from the book collects the latest findings in neuroscience, psychology, and behavioral economics. It also relays experiences of CEOs, educational reformers, four-star generals, FBI agents, airplane pilots, and Broadway songwriters. It is an exploration of the science of productivity that can help us learn to succeed with less stress and struggle – something we all can benefit from not just with work, but in all other aspects of our life.

Leadership: In Turbulent Times
Doris Kearns Goodwin
There's no doubt that we are definitely in turbulent times, with everything going on in the Philippines, U.S., and all over the world – not to mention the persistent COVID-19 pandemic. This book might be the one to read right now.
Leadership focuses on four U.S. Presidents – Abraham Lincoln, Theodore Roosevelt, Franklin D. Roosevelt, and Lyndon B. Johnson, showing how they recognized leadership in themselves and how they were recognized as leaders by others.

Do What You Are
Paul D. Tieger, Barbara Baron, and Kelly Tieger
Do What You Are helps you discover the perfect career for you through your personality type. It has been updated to include new jobs of today. This is especially useful for millennials, gen z, and baby boomers going through a midlife career switch.
The book will take you step-by-step through the process of determining what your Personality Type is, then identifies occupations popular with that type. This can help you find out what might be right for you, customize your job search, and get yourself on the right path of your career.
Start with Why
Simon Sinek
Start with Why was written by the New York Times bestselling author of Leaders Eat Last and Together is Better. It focuses on the all-important question of why. It explains how most people focus on the what, or the how, but few can answer the why. It illustrates how successful leaders like Martin Luther King, Jr., Steve Jobs, the Wright brothers, and many others have gotten to where they are because of the why.
"Drawing on a wide range of real-life stories, it provides a framework upon which organizations can be built, movements can be led, and people can be inspired 0 and it all starts with WHY."

Creativity, Inc.
Ed Catmull with Amy Wallace
"Creativity, Inc. Is a book for managers who want to lead employees to new heights, a manual for anyone who strives for originality, and the first-ever trip to the nerve center of Pixar Animation Studios – into the story meetings, the post mortems, and the "Braintrust" sessions where art is born."
The book was written by Pixar co-founder and president Ed Catmull where he gives us an inside look into the inner operations of Pixar and all the things that make the storytelling giant a success. It reveals how to build a creative culture within an organization but is also, as Catmull writes, "an expression of the ideas that I believe make the best in us possible."

Born for This: How to Find the Work You Were Meant to Do
Chris Guillebeau
Born for This is a practical guide on how to find the perfect job for you, whether within a traditional company or through starting your own. The book will also guide you through the intersection of joy, money, and flow. You will find actionable tools, exercises, and thought experiments to help you discover your career options based on your interests, skills, and experiences.
That's all folks – get reading!
Trying to find the perfect job for you?
Check out some of the latest jobs you can apply to on Recruitday.com. Click here to browse through our job board.
JUNE 12, 2020