Job has been saved to your Account Portal!

Jobs
QA Engineer

Job Description

Writing and editing test cases on every release
Handling and managing defect tracking and resolution processes
Conducting root-cause analysis of identified defects, providing development teams with enough details to understand, replicate and resolve the defect
Reading and analyzing server logs
Writing, executing, and evaluating automatic test scripts

Qualification


Requirements





2 – 3 years of experience as a Manual QA Engineer.


Experience in examining UNIX/LINUX environments


Practical experience in database applications (Oracle, MSSQL)


Experience in examining server-side environments


Capable of working in an agile environment


Fluent spoken and written English


Ability to work in a demanding and a high pace environment


Excellent analytics, problem-solving and debugging skills



Team player, quick learner and independent


Nice to have




Bachelor's degree in Computer Science/Computer Engineering


Experience with Kubernetes.


Experience with distributed systems


Experience with cloud computing Dev/Ops (AWS, VMware, Azure, etc.)


Experience with Web/Client testing.





About The Financial Services.

Serves over 120 banks and financial institutions across 30 global markets. See how your bank can harness the power of AI to engage customers and increase revenue with financial data-driven personalized customer engagement, PFM, and money management platform.
QA Engineer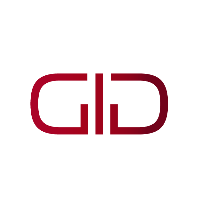 Salary
64,000-70,000/month
Job Level
Experienced Hire
Contact Information Required
Please provide your email address and mobile number so employers will have a way to contact you.