Job has been saved to your Account Portal!

Jobs
General Maintenance(BERTHAPHIL INC)
Job Description
• Evaluate, repair and maintain plumbing, electrical in the building • Communicate with facilities management about any work that requires outside expert assistance • Receive and respond to tenant reports of mechanical or maintenance issues on their premises • Work with tools and supplies necessary to complete projects
Qualification
At least Graduated of Highschool or vocational course with NC II Certificate, With 1 to 2 years work experience in General Maintenance, With knowledge in electrical, plumber, painting, carpenter
About The Clark Development Corporation
Clark Development Corporation (CDC) is a government owned and controlled corporation mandated to administer the Clark Freeport Zone Philippines to create quality employment and help in the economic growth of the country. It is now in its 25 years of existence under the umbrella of Bases Conversion and Development Authority (BCDA).
At present CDC is catering to more than 900 locators/companies engaged in different types of industries such as Electronics, IT/BPO, Manufacturing, Aviation, Tourism and other services employing a total of 115, 000 employees/workers as of June 30, 2018.
To assist the locators in hiring and placing skilled and qualified workers and to uplift the life of the people in the neighbouring communities, CDC created its Corporate Social Responsibility (CSR) arm - CSR and Placement Division under External Affairs Department.
Clark is a sprawling,cosmopolitan metropolis that offers many places of interests and a host of events and activities accessible to a wide spectrum of tourists and visitors.
Located in the heart of Philippine's Central Luzon region, Clark is part of Pampanga province, bounded on the north by Tarlac and Nueva Ecija, Bulacan on the east, on the south by Bataan, and on the west by Zambales.
Almost the size of Singapore, Clark occupies over 33,000 hectares of prime land located in the culture-rich Central Luzon. It is a natural entry point to the Asia Pacific Region, with only 3 ½ hours flying time away from Hong Kong, Taiwan, Singapore, Japan, Korea and other key points in Asia.
With a highly improved road network and increasing flights at CIAC, Clark is setting out to become the hub for business, aviation and tourism in the Philippines.
General Maintenance(BERTHAPHIL INC)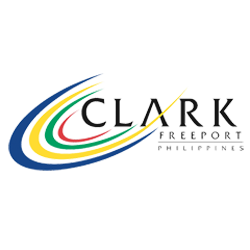 Contact Information Required
Please provide your email address and mobile number so employers will have a way to contact you.