What you will learn
Define processes for project management and administration.
Use correct methodologies to design project solutions, paying attention to logical progress sequences and continuous evaluation.
Analyze and formulate strategies for change or improvement in the management and direction of the project and/or companyCome up with new forms of business and commerce, taking advantage of the redefinition of the political-economic mechanisms and the availability of new developments and technological tools.
Learn and use the various sources of financing, as well as the different programs and types of technological projects focused onResearch, Development, and Innovation.
Learn the current regulations for each of the phases that make up a projectAnalyze the competitive advantage in business and apply it into organizational actions and results.
Take a methodological approach to project design, with a high degree of innovationStructure mechanisms for the control of the economic, accounting, financial, and human elements that make up a company.
Generate professional networks.
Prepare balanced budgets according to the projectImplement controls and audits to guarantee quality in the execution of technological and innovation projects.
About UTEL University
We are a worldwide digital native university that combines technology with education expertise to provide innovative, affordable world-class learning experiences 100% online.. Our educational model is student-centered and encourages collaborative learning. We have a 24/7 platform available for you to study wherever and whenever you want. We are flexible and adapt to your lifestyle.
Offered by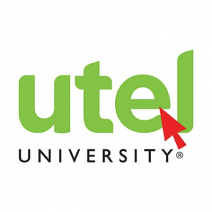 UTEL University
Visit Profile
Duration
1.5yrs
Course Type
Masters Degree
Price
Contact Us