What you will learn
Quantitative business methods
Management of large volumes of information & data.
Data visualization and communication.
Cloud computing architectures.
Data mining.
Building and leading multidisciplinary teams.
Understanding business problems as prediction problems.
Extract knowledge from business data sets.
Make decisions based on statistical evidence.
Define priorities in terms of acquisition and development of data systems.
Identify the right approach to model a system.
Effectively communicate relevant learnings from the analysis.
About UTEL University
We are a worldwide digital native university that combines technology with education expertise to provide innovative, affordable world-class learning experiences 100% online.. Our educational model is student-centered and encourages collaborative learning. We have a 24/7 platform available for you to study wherever and whenever you want. We are flexible and adapt to your lifestyle.
Offered by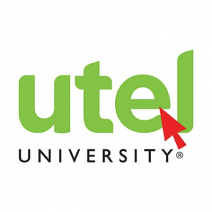 UTEL University
Visit Profile
Duration
1.5yrs
Course Type
Masters Degree
Price
Contact Us