What you will learn
CompTIA Project+ certification training validates knowledge of project management principles. The project management profession is growing rapidly and with that comes increase competitiveness in job market.

Project+ certification sets you apart from other applicants as it demonstrates skills beyond just technical knowledge. It validates your skills to lead and build relationships, complete projects on time, and within budget.

Course Outline
Lesson 1: Defining Project Management Fundamentals
Lesson 2: Initiating the Project
Lesson 3: Planning the Project
Lesson 4: Preparing to Develop the Project Schedule
Lesson 5: Developing the Project Schedule
Lesson 6: Planning Project Costs
Lesson 7: Planning Human Resources and Quality Management
Lesson 8: Communicating During the Project
Lesson 9: Planning for Risk
Lesson 10: Planning Project Procurements
Lesson 11: Managing System Services
Lesson 12: Executing the Project
Lesson 13: Executing the Procurement Plan
Lesson 14: Monitoring and Controlling Project Performance
Lesson 15: Monitoring and Controlling Project Constraints
Lesson 16: Monitoring and Controlling Project Risks
Lesson 17: Monitoring and Controlling Procurements
Lesson 18: Closing the Project
Requirements
Students should have an understanding of basic project management concepts.
A minimum of 12 months of project management experience.
Knowledge of project management software tools is helpful but not mandatory.
About TechED International Training Services
TechED Intl. Training Services is a leading certification training provider for individuals, government and private enterprises in the Philippines and globally. We deliver our training with excellence resulting in top quality and qualified I.T. specialists.
Offered by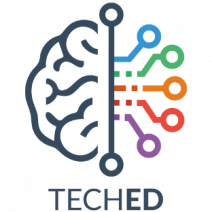 TechED International Training Services
Visit Profile
Duration
5 Days
Course Type
Online (Instructor-Led)
Price
Contact Us