What you will learn
This course is for students who are preparing for the CompTIA Cloud+ certification exam CV0-002. The course is intended for IT professionals who wish to develop cloud computing skills to enable them to move IT workloads to the cloud and integrate products and services from different providers and industries. The focus is to ensure that cloud deployments are secure, that automation and orchestration are used effectively to bring business value from the cloud, and that costs are controlled through effective management of cloud vendors

Course Outline
Lesson 1: Preparing to Deploy Cloud Solutions
Lesson 2: Deploying A Pilot Project
Lesson 3: Testing Pilot Project Deployments
Lesson 4: Designing A Secure and Compliant Cloud Infrastructure
Lesson 5: Designing and Implementing A Secure Cloud Environment
Lesson 6: Planning Identity and Access Management for Cloud Deployments
Lesson 7: Determining CPU And Memory Sizing for Cloud Deployments
Lesson 8: Determining Storage Requirements for Cloud Deployments
Lesson 9: Analyzing Workload Characteristics to Ensure Successful Migration
Lesson 10: Maintaining Cloud Systems
Lesson 11: Implementing Backup, Restore, Disaster Recovery, And Business Continuity Measures
Lesson 12: Analyzing Cloud Systems for Performance
Lesson 13: Analyzing Cloud Systems for Anomalies and Growth Forecasting
Lesson 14: Troubleshooting Deployment, Capacity, Automation, And Orchestration Issues
Lesson 15: Troubleshooting Connectivity Issues
Lesson 16: Troubleshooting Security Issues
Requirements
Students should also have familiarity with any major hypervisor technologies for server virtualization
Basic knowledge of common cloud service models and common cloud deployment models.
About TechED International Training Services
TechED Intl. Training Services is a leading certification training provider for individuals, government and private enterprises in the Philippines and globally. We deliver our training with excellence resulting in top quality and qualified I.T. specialists.
Offered by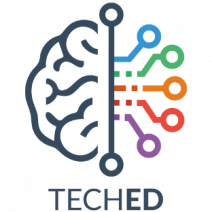 TechED International Training Services
Visit Profile
Duration
5 Days
Course Type
Online (Instructor-Led)
Price
Contact Us